The automotive industry has been using a variety of plastics extensively in the past few decades. Presently about one third of the components building up a modern vehicle are made from plastics. Expanded polypropylene – EPP in one of the most popular and most valued ones among them.
Expanded polypropylene is used for successful manufacturing of technical molded parts in various industries. In Knauf Industries we are proud to be automotive technical parts supplier delivering EPP components the most renowned OEM companies in the sector. Check out which are the most popular applications of expanded polypropylene chosen by the best material experts.
1) Shock-resistance for bumpers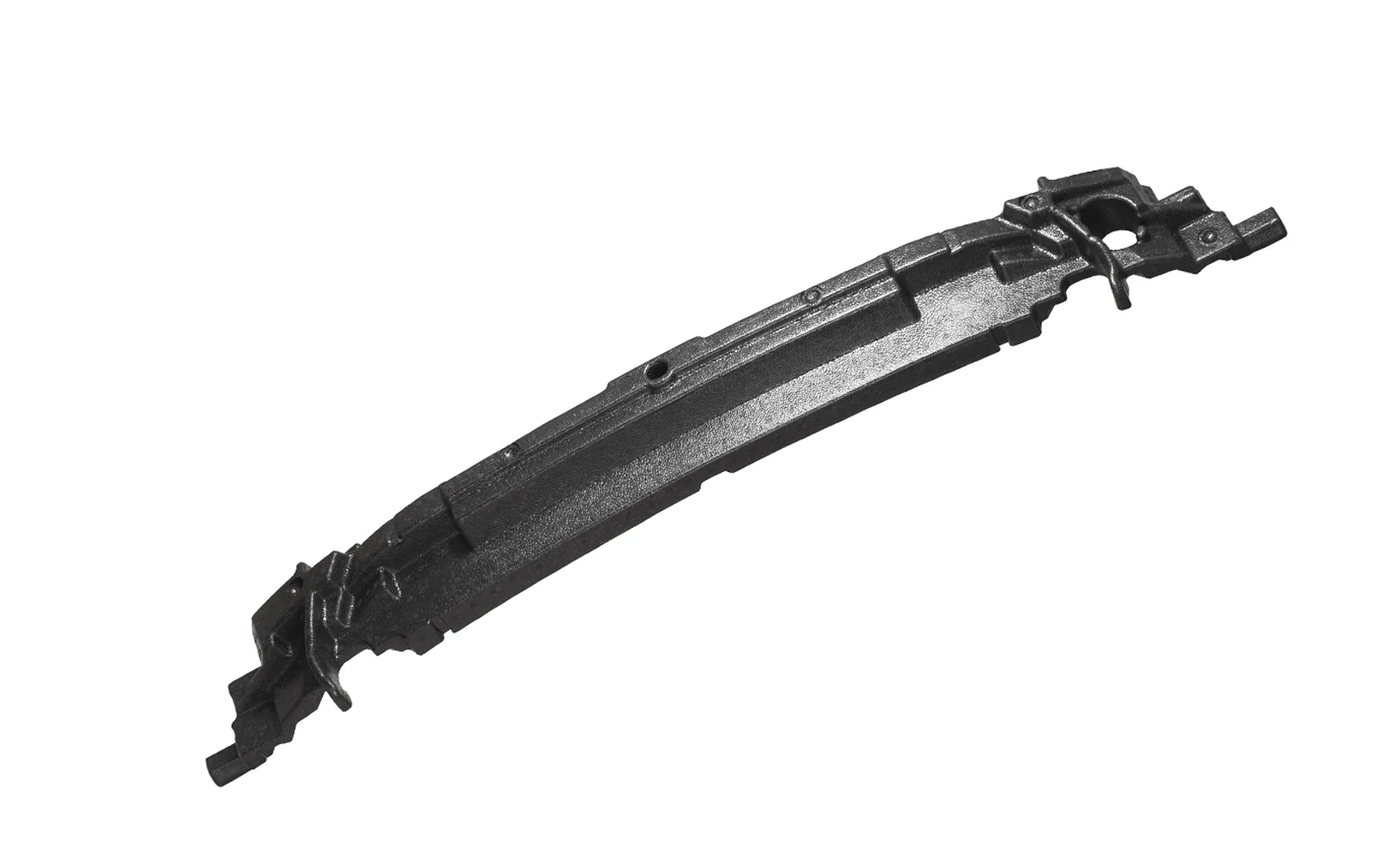 Thanks to their outstanding energy-absorbing properties, EPP parts improve passive safety and provide better protection for vehicle occupants. Therefore, expanded polypropylene is perfect to manufacture bumper cores and all other impact absorbers which will withstand heavy strains during possible car incidents.
2) Light weight for large-size seating components
The material is also preferred by seating divisions of automotive companies. Our customers from this segment of the automotive market choose EPP for the production of headrests cores and seating inserts. EPP can absorb even more energy when used in combination with metal. We successfully manufacture large anti-submarining seating components which involve overmolding technology. In one automated process we combine metal frame and expanded foam parts. The undisputable benefit of expanded polypropylene is the low weight which allows to optimize the weight of automotive seating components. EPP molded parts thus cut fuel consumption and make vehicles more eco-friendly.
Watch the video about the production process of lightweight automotive components from Expanded Polypropylene (EPP):
3) Freedom of design – for toolboxes
Another popular application of EPP in automotive technical parts production is connected with the fact that it can be precisely shaped. In Knauf Industries Automotive we widely use expanded polypropylene in the production of toolboxes which accommodate breakdown sets in the car trunk. Polymers like expanded polypropylene, unlike metals, are flexible and can be shaped into the most intricate shapes suiting the needs of the car parts designers. It's also worth mentioning that they are 100% recyclable.
In summary, expanded polypropylene EPP constitutes major passive safety system elements in modern vehicles. In Knauf Industries we commonly use it in the production of all kinds of impact absorbers, seating components as well as toolboxes.