In 2013, Toyota unveiled the conceptual model of the ME.WE car, which was designed based on the "remove everything that is unnecessary" philosophy. Maximum simplification to maximize convenience, reduce costs and minimize the environmental footprint. For this purpose, it was necessary to eliminate all materials traditionally used in the carmaking sector and replace them with lighter and more environment-friendly materials.
Expanded polypropylene (EPP) was one of the new materials selected. The revolutionary car model was equipped with replaceable panels (doors, hood, mudguards, bumpers), mounted on a tubular, aluminum structure. Thanks to 100% recoverable parts, Toyota reduced the vehicle's weight by 20%, down to the value of 750 kg.
CAR WEIGHT OPTIMIZATION AND INDISPENSABLE EPP
Despite the fact that the ME.WE is still just a prototype that has not yet been implemented into serial production, many of the plastic parts made from EPP it features have become indispensable to the automotive industry. The growing need to reduce vehicle weight in order to improve energy efficiency, and in the case of electric vehicles, to improve their range, forced the R&D departments of individual car brands to intensify efforts in the area of tapping the enormous potential offered by polymers.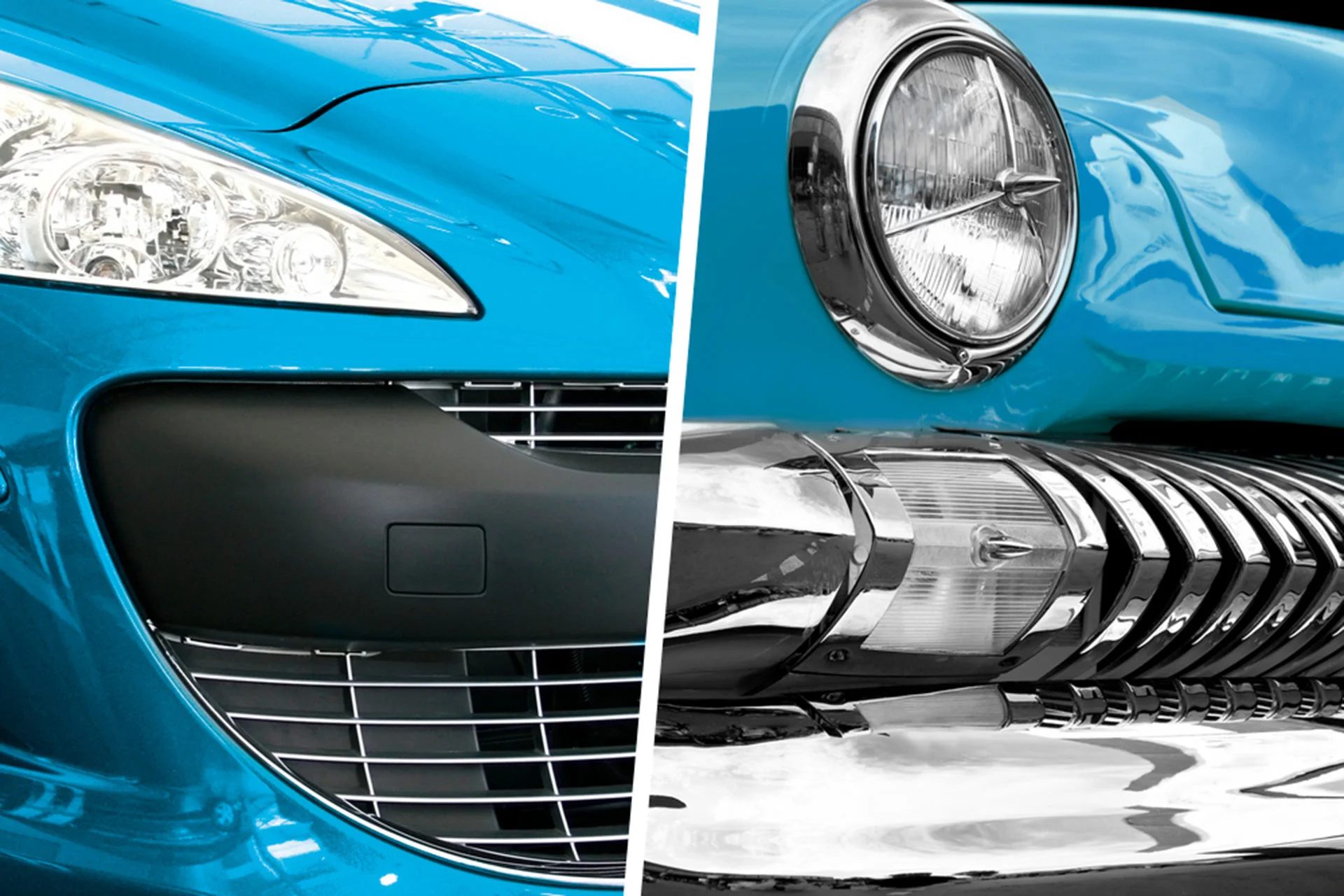 Here are several examples:
production methods through molding and injection of plastics, ideal for processing polypropylene, enable standard parts production and maximum return on investment;
plastic bumpers combined with glass fibers are twice as light and absorb up to five times more impact energy.
The light weight of car parts reduces fuel consumption
Reducing the weight of components is very important. According to the Automotive Trends Report (2018) by the US Environmental Protection Agency (EPA), the energy efficiency of a car grows by 2% for every 45 kg replaced by plastic. Considering the fact that 100 kg of plastic parts can replaced even 300 kg of steel (the main raw material used in car production), this means 750 liters of fuel saved per every 150,000 km and 30 tons less CO2 emissions annually in Europe alone.
Polymers are currently the second most commonly used raw material in vehicle production and make up 20% of overall vehicle weight, i.e. about 300 kg in a car weighing 1,500 kg, in approx. 2000 parts of different types and sizes. According to Plastics in Motion with Today's Trends in Transportation prepared by the Plastics Industry Association in Washington D.C., plastic parts make up 50% of vehicles' volume.
CAR WEIGHT AND DEVELOPMENT OF MATERIALS USED IN CAR PRODUCTION
The application of polymers in the automotive industry is nothing new, but it was done on a substantially smaller scale than now. In the 1950's, cars contained negligible amounts of plastic, and up to the 70's, the share of plastic in vehicles did not exceed 3%. In 2004, the Transportation Energy Data Book indicated that a medium-sized car contained approx. 120 kg of plastic, and one kilogram of plastic could replace even 1,5 kg of traditional materials. Since that time, technological progress has made it possible to improve this ratio as EPP components have become more attractive to the automotive industry.
The same study analyzed the evolution of the utilization of individual materials in car production from 1977 to 2004. It was determined that the share of steel shrank from 75% to 53%, the share of aluminum grew from 2,6% to 8,6%, and of plastic from 4,6% to 7,6% (in Europe: it reached the level of 11% globally).
Challenge for the automotive industry – light CAR weight
Despite the fact that the application of lightweight materials has become more widespread over the past decade, and reducing vehicle weight posed a challenge for the automotive sector, average vehicle weight has stayed at a constant level since 2004. This data is given by the previously mentioned Automotive Trends Report from 2018. The reason for this state of affairs is easy to explain: despite the application of lighter parts like aluminum and foams such as EPP, consumers are choosing large cars with comprehensive equipment more and more frequently. The following data illustrates this: since 1975, in the USA, sales of sedan and station wagon vehicles decreased by 13%, while pick-up model sales increased by 29%.
As a consequence, the challenge that is being addressed is the future technological development required for farther-reaching substitution of traditional materials with parts improving vehicles' energy efficiency and safety. This is the goal that the efforts of our company – Knauf Industries Automotive – are focused on.