Expertise
Sustainable, 100% recyclable plastic materials in Automotive Industry
With our processing equipment, we are able to process a variety of sustainable foam materials as well as all known co-polymers.
We manufacture our automotive packaging and components using a variety of expanded foam materials including expanded polypropylene (EPP) and expanded polystyrene (EPS) and other special co-polymers used for Lost Foam casting process. For the production of injection molded automotive components we efficiently process: PC, PS, ABS, PC/ABS,PP/EPDM, PA6 GF30, PP GF30,PP+T and many more. Learn more about our new material solutions for automotive industry!
Sustainable plastics processing with Knauf Industries
Your foam solutions supplier for automotive with strategic and responsible approach
Working with our materials we always keep in mind the Circular Economy and the protection of the environment. When managed properly, the plastics processing industry is an irreplaceable asset to the economy delivering incredible solutions in all walks of life. Our materials are chosen by engineers from various industries (automotive, HVACR, pharmaceutical among others) where they stand for:
P

rotection (helmets, baby seats, car components, transport packaging preserving health of people as well as protecting goods from damage)

L

ightness (less CO2 emissions by vehicles, ease of application, easy handling of parts and packaging)

A

bsorption of shocks (automotive, HVAC)

S

afety (Passive safety, vehicles with plastic components are safer for pedestrians)

T

ime to market (quick way from design to manufacturing of a customized solution, designers can turn their ideas efficiently into products)

I

nsulation (in buildings, appliances, vehicles)

C

ost effectiveness (plastics processing is a flexible, adaptable process form the cost point of view which is extremely important form business perspective)
In our Innovation Centre ID Lab, we develop solutions fitting with the circular economy of Plastics. We focus on three areas of innovations: New Raw Materials preserving fossil feedstock, Eco design and Recycling. We are proud to design solutions from plastics which combine practical and economic advantages being sustainable at the same time.
Sustainability of expanded plastics in manufacturing for Automotive
Smart plastics design and processing take into account the entire product life cycle. This approach makes it possible to use all the above advantages of the modern plastic materials preserving the natural resources at the same time.
See how it works!
Foams with recycled content
Firstly, as a plastics processor we strive to increase the quantities of recycled plastics in the economy. We wish to re-use as much plastics that are already on the market as possible!
If you want to join us in this initiative, we encourage to replace the traditional plastics with their recycled-content counterparts. We can provide traditional expanded polystyrene materials with a defined content of recycled raw material.
You can choose from rEPS 20% with the 20% recycled material content or other varieties up to rEPS 100% according to the application. Then your product is manufactured from mechanically recycled - ground EPS. In this case the process parameters need to be adjusted, however the products are 100% sustainable and preserve the good quality.
You can also choose our new rEPP 25% grade with the 25% recycled content maintaining the similar technical performances
We accompany you in the process and provide transparent advice regarding the product design and production process. The defined recycled-content materials are available at suppliers' and we encourage to test them with your existing projects as well as the future ones.
At IDLab we constantly follow all the plastics processing market trends and verify the new solutions for our Clients. Therefore, we are also testing the chemically recycled EPS.
NEOPS – the new generation of EPS
Our own
sustainable

plastic solution to the circular economy reducing the use of fossil raw materials and greenhouse gas (CO2) emissions.

With our raw materials suppliers we are constantly working on innovative plastic materials certified not from petrol, which keep their unique properties being sustainable at the same time.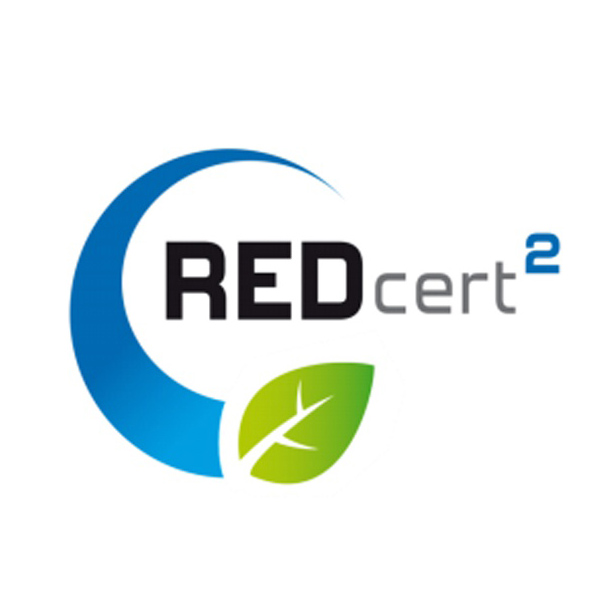 NEOPS is a material innovation that provides a solution to the circular economy of plastics. It is our first certified foam material from renewable resources. It is the fruit of cooperation between our Innovation Centre - ID lab & raw material manufacturers.
Neops is certified from the green waste to the final molded foam product according to RedCert².
NEOPS has a full range of grades adapted to the application you're looking for either technical parts, insulation part or packaging part.
Choosing NEOPS for your automotive solutions you get:
Certified origin from biomass (green waste)
Alternative to the fossil feedstock (petroleum) with the same characteristics
Appearance, performance & technical characteristics are exactly identical to EPS
Low carbon footprint solution: reduced emissions at least 30% CO2
100% recyclable material
Different grades available (food material, packaging, flame retardant and thermal)
Registered trademark with a communication support
Make your solution sustainable with NEOPS!
Specialty foams for special requirements of the automotive sector
Increased fire-resistance, UV, shock resistance
The automotive industry is famous for its strict quality and ecological requirements. More and more innovative and specialized plastic materials are therefore in demand. They need to be lighter than traditional materials like metals to lighten up the vehicles which have to fulfil the emission reduction standards. At the same time, we expect them to demonstrate the improved performances like increased fire resistance for applications in battery insulation or airplane applications in seat inserts.
Read more about application of foams in EV battery Pack.
Our expanded polypropylenes - EPP with increased fire resistance prove reliable in the UL 94 fire tests withstanding temperatures up to 140C.
Our specialty foams can also be UV resistant, have increased shock-resistance, fatigue resistance, anti-static properties (ESD). Among specialty foams, we are able to supply PEPP (porous expanded polypropylene). Along with special technical features, the materials may have defined aesthetical properties like tiny beads for thin walls or a precise shade of black color like ARPRO EPP.
Traditional expanded plastics in manufacturing for automotive
Expanded Polypropylene (EPP)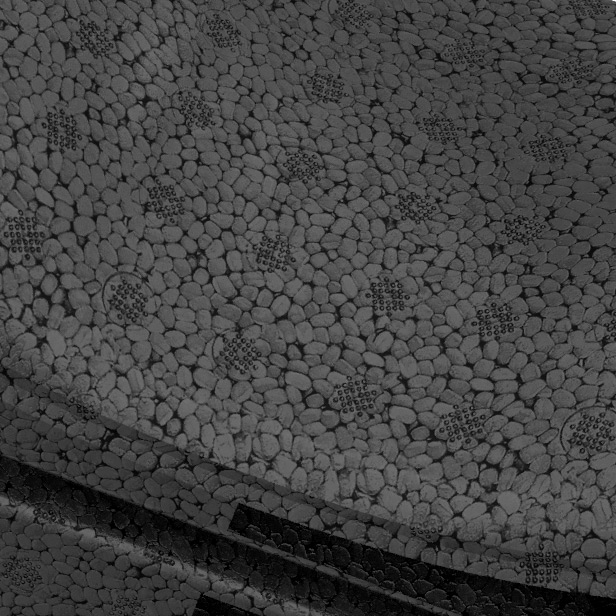 Expanded Polypropylene (EPP) is a trustworthy and well-tested material used in a wide variety of automotive applications and valued by the most renowned car-makers
Lightweight, energy absorbent and mouldable EPP enables component-consolidation and assembly-time reduction improvements and can adapt to space and shape constraints across vehicle systems. Expanded Polypropylene can be made in a wide range of densities, from 15 to 250 grams per litre by fusing individual beads together during a moulding process.
This highly versatile, closed-cell bead foam provides a unique range of additional properties rated highly by the automotive industry:
Light weight
Outstanding energy absorption
Multiple impact resistance
Thermal and acoustic insulation
Buoyancy
Water and chemical resistance
Exceptionally high strength to weight ratio
100% recyclability
EPP is successfully used in the automotive industry in conjunction with other components and materials to make vehicles lighter and safer.
In Knauf Industries we are striving to create additional value for our customers making the most of our foam materials. That's why we developed a palette of 36 textures in 4 lines corresponding to the latest trends in industrial design.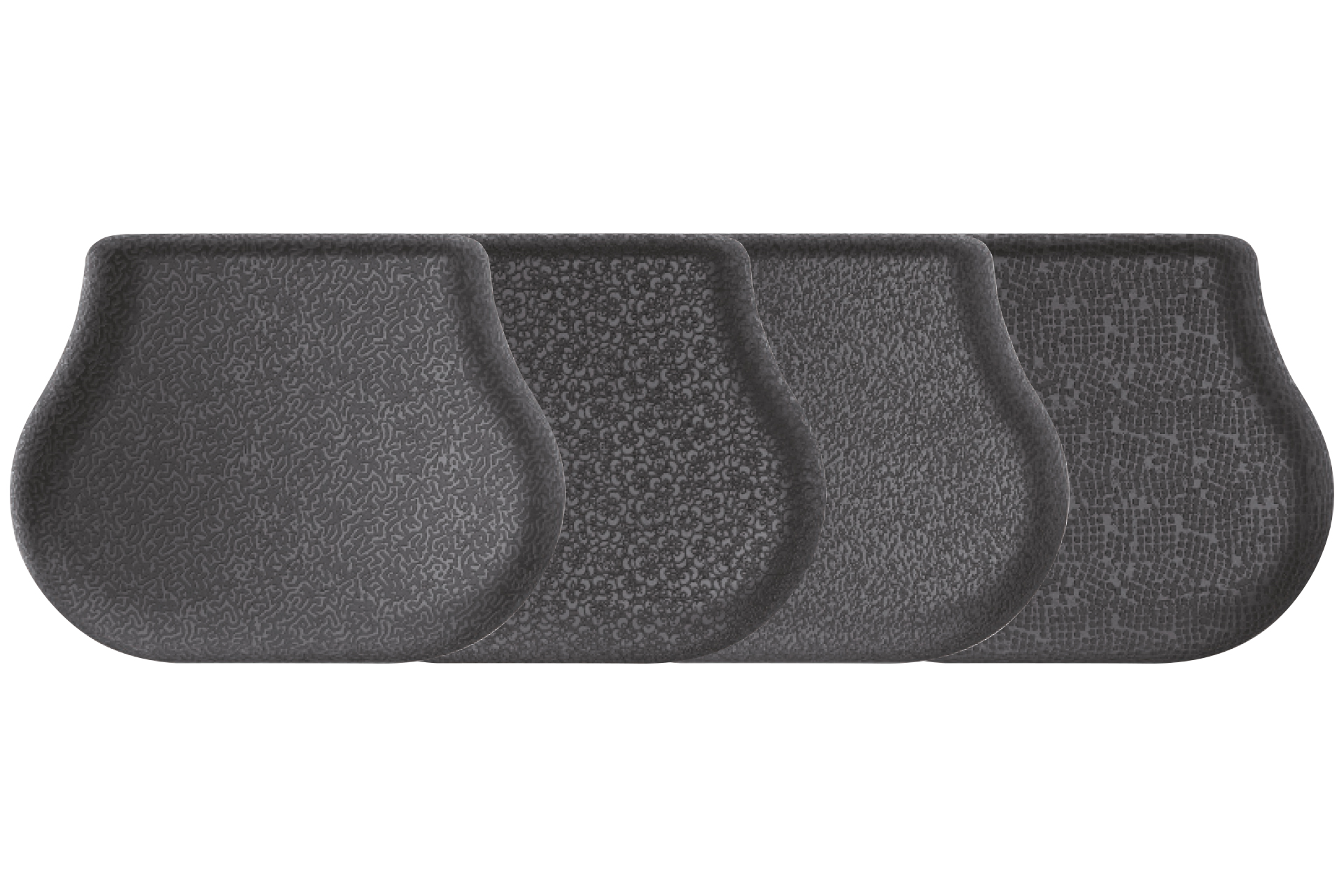 The textures with graphical shapes on the surface of EPP material make it an attractive alternative to traditional foam parts, which additionally require a decorative finish.
To find out more download brochure about our original EPP surface textures.
Read also the interview with our Chief Innovation Officer about innovations in texturing technology.
Our offering of Expanded Polypropylene components comprises:
Moreover, EPP proves to be the perfect material solution for rotation packaging protecting fragile car parts during transport and warehousing. See our light, returnable transport packaging.
Expanded Polystyrene (EPS)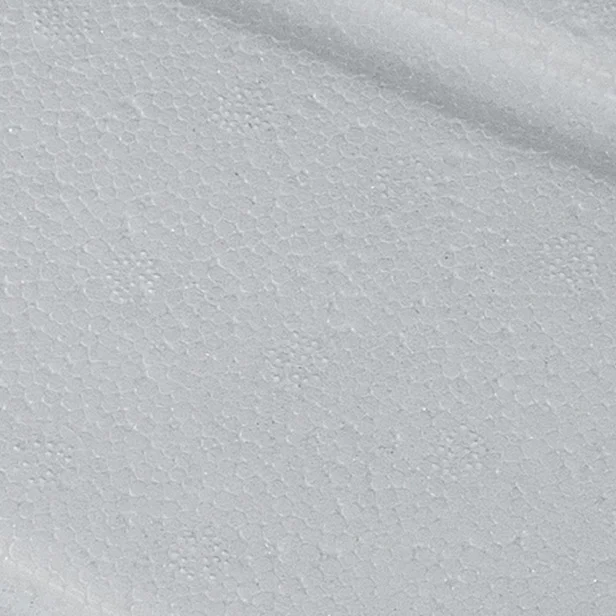 Expanded Polystyrene, is a cellular material widely used in the automotive industry. EPS is produced via the expansion of polystyrene beads by heating them with steam. Thus they are transformed into fine spherical shaped particles which are comprised of 98% air and 2% polystyrene. The material can be molded into packaging and components of versatile shapes and sizes.
Being an expert in light and resistant foam materials we elaborate for our automotive clients a variety of cost-effective packaging and cushioning solutions from Expanded Polystyrene.
The material boasts a great number of properties that make it a privileged alternative to other plastics:
Expanded Polystyrene is 98% air, 2% polystyrene
wide range of densities, from 8 to 150 grams per litre
exceptionally light and flexible, yet durable
EPS is safe and environmentally neutral
excellent insulating and acoustic properties
100% recyclability
Would you like to learn more about the applications of EPS in automotive industry? Read our article about EPS products
Contact our engineers for your material solution
You name the requirements; we will find the right material for your automotive project!
For information on specialty foams, contact:
Our Material Engineering Team will advise on the material solution appropriate right for your project!