In August 1941, Henry Ford presented "Soybean Car" at the annual Dearborn Days festival in Michigan (USA). It was the first car made of plastic. The steel structure was covered with 14 plastic panels, the formula of which is unknown, although it is believed to contain soy fiber mixed with phenolic resin. The car weighed about 900 kg, i.e. 450 less than the average weight of vehicles made entirely of steel. Unfortunately, the outbreak of World War II caused the resignation from this project that had the chance to revolutionize the market.
Nowadays, plastics account for about half of the volume of each standard car and one third of all components, and these values will increase in the coming years thanks to manufacturers' efforts to reduce vehicle weight and increase fuel economy.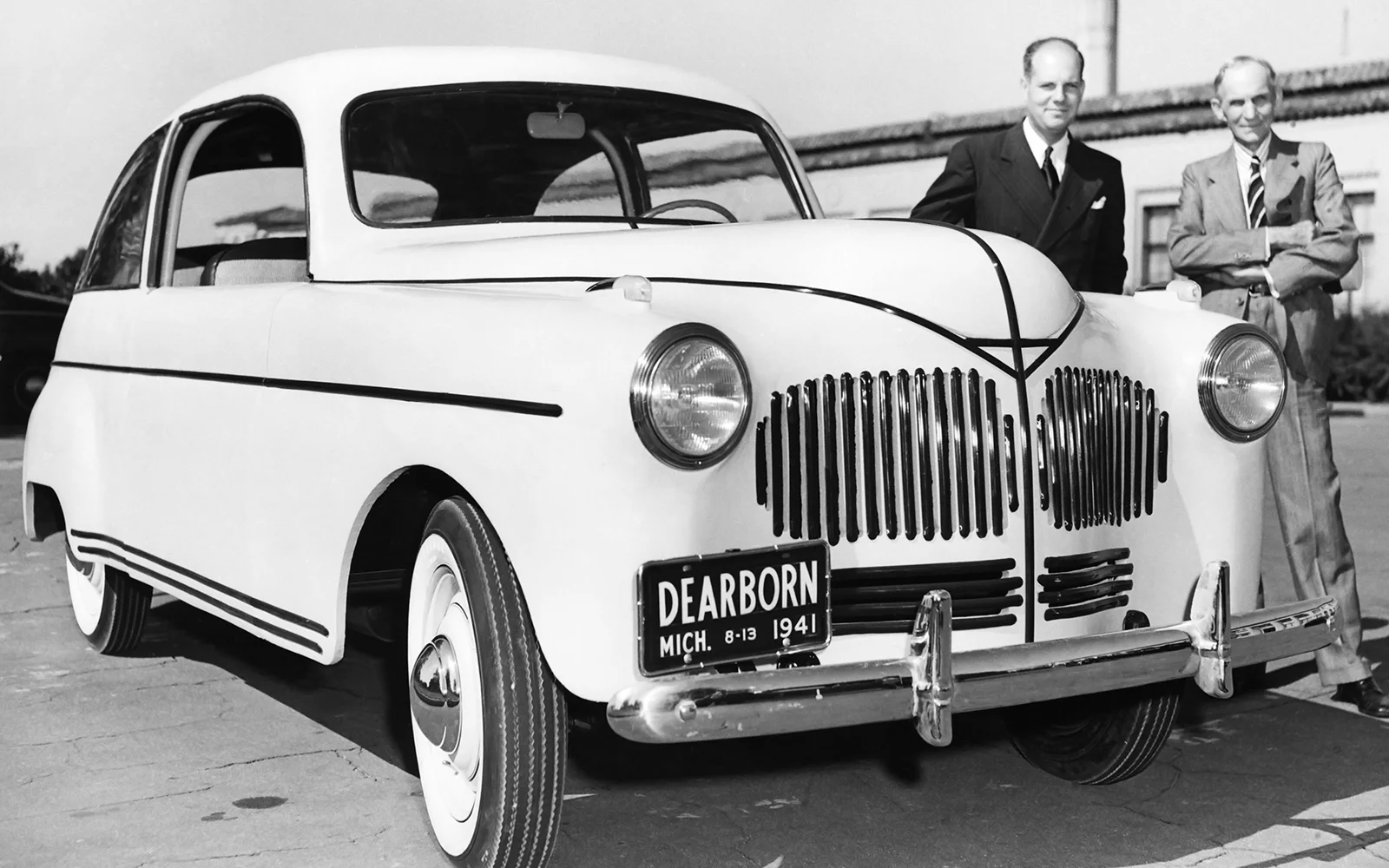 It is surprising to rediscover after many years of experiments like this. Although the "Soybean Car" is not an isolated example in the history of the automotive industry. It was a concept vehicle, which was never implemented for mass production, while in the former German Democratic Republic, a plastic car was serially produced. It was Trabant, a model of the VEB Sachsenring Automobilwerke Zwickau brand, which was made mainly of hard plastic called Duroplast. It consisted of recycled materials from the Soviet Union, such as cotton fibers, synthetic resins and rags. It was produced from 1957 to 1990.
EPP and EPS in the automotive industry
Today, plastic is an indispensable material for many production companies. Molded thermoplastics, such as expanded polypropylene (EPP) and expanded polystyrene (EPS), are the foundation of passive vehicle safety systems, such as bumpers manufactured by Knauf Industries Automotive. Thanks to their many properties they are suitable for performing many functions in the vehicle's ecosystem, whether in the chassis, in the body, as internal or external equipment.
Following the government regulations on the reduction of exhaust gas emissions and fossil fuel consumption, both car manufacturers and component suppliers are investing in their research, development and innovation departments to obtain new materials by combining plastics and other lightweight materials. They can successfully replace some metal parts, heavier and less efficient in terms of energy consumption and safety.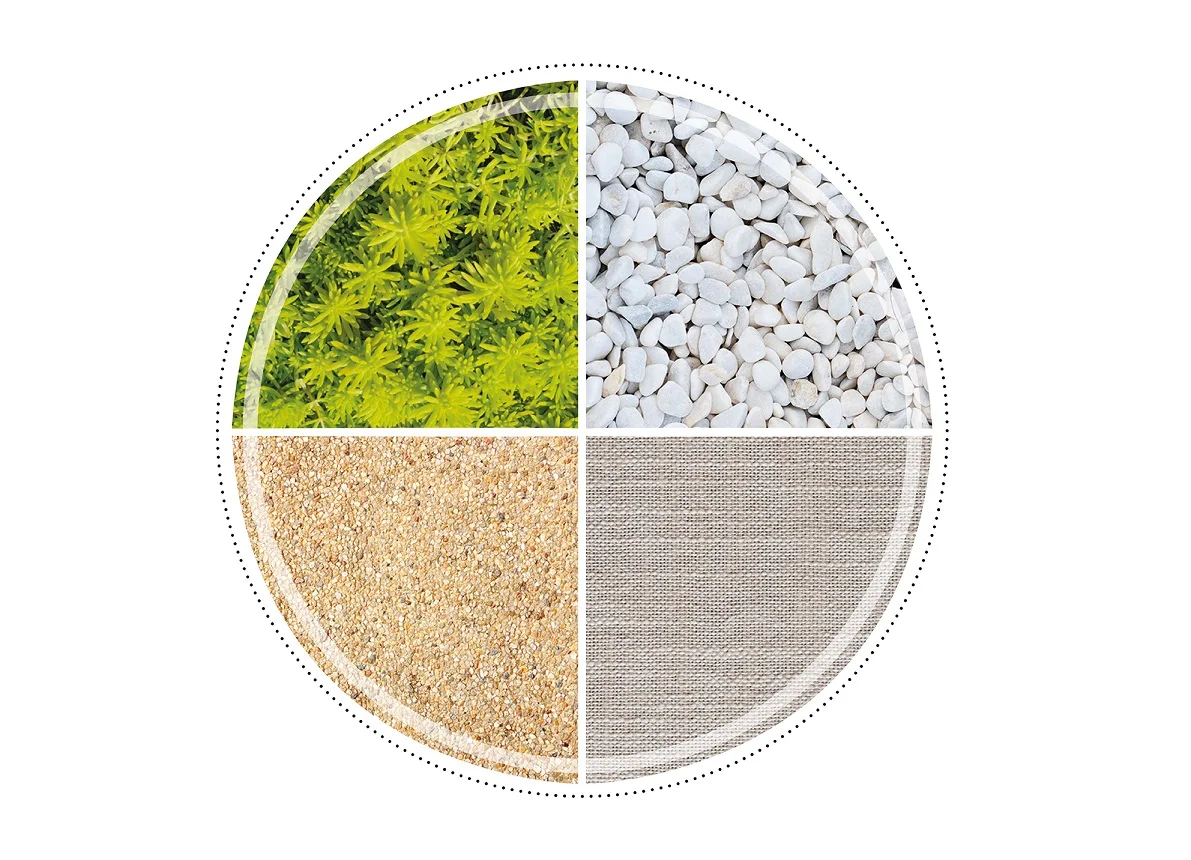 As a part of our innovation and development department activities, Knauf Industries Automotive provides solutions that extend the use of EPP parts and make this material even more attractive to manufacturers. An example is the new palette of 36 surface textures for expanded polypropylene (EPP), which, thanks to the development of digital technologies, is an attractive alternative to traditional foam parts and is a response to the latest trends in the field of industrial design.
Nowadays, all major brands focus on polymers and, in accordance with growing environmental awareness, announce plans to increase the use of recycled plastics in their cars. This is the case with the Ford brand, where each car contains components made from 250 recycled plastic bottles.
Nissan Leaf is made up to 25% from recycled materials (seats from the material from recycled bottles, carpets from recycled material, re-used electronic components); Toyota Prius and Kia Soul EV have seat cushions and other parts made from bio-plastic; likewise Jeep Grand Cherokee.
Volvo committed in 2018 that from 2025, 25% of the materials used to make new cars will be recycled materials. The XC60 T8 hybrid SUV is the first result of this commitment, because the seats are made from recycled plastic bottles and fishing nets, while a part of the trunk contains materials, which result from recycling of ketchup and shampoo packaging.
General Motors uses the raw material from recycling plastic bottles for the production of soundproof Chevrolet Equinox engine covers, and recycled plastic lids for GMC Sierra radiator covers. Honda uses recycled plastic to make Acura seats and processes bumpers to turn them into mudguards and splash guards. Further examples of the use of recycled materials by producers such as Volkswagen, Chrysler, Renault etc. are known.
Which cars have the most plastic?
The differences in use of plastic components between the major brands are small. To find examples that really draw attention, we need to look at simpler and smaller vehicles, such as the Estrima Birò O2. It is a four-wheeled electric scooter for one passenger. It is 100% electric, with a removable battery and is made over 80% of plastic. Only the chassis is metal. The entire exterior, front and rear panels and bonnet are made of recycled plastic.
O2 is the result of the collaboration between Estrima and Mandalaki Studio, which was responsible for recovering road maintenance items, such as road signs and traffic cones. They were pulverized into a fine powder, which becomes the raw material for making vehicle components. Only the seats, tachometer, steering wheel and doors are made of non-recyclable plastic, such as thermoformed PVC.
O2 is a model that has gone on sale, but there are other conceptual designs that focus on plastic as the main material for car production. This is the case of "Luca", the idea of the team for ecological mobility of the Eindhoven University of Technology, which they intend to implement in mid-year. The project takes into account the use of plastic waste recovered from the ocean. The chassis is designed from recycled PET sandwiched between outer textile layers. The body will be formed from an entirely new material combining the household waste additive with recycled polypropylene.
In 2013, Toyota introduced the ME.WE model, a concept car whose design was simplified to maximize comfort, reduce costs and reduce carbon footprint. In the ME.WE model, the manufacturer has replaced materials traditionally used in the automotive sector with lighter and more sustainable materials, such as EPP. It features replaceable panels (doors, bonnet, bumpers) on an aluminum tubular structure.