Knauf
CSR strategies
The best examples and CSR methodology in Knauf Automotive
CSR in the automotive industry covers many issues that arise at the stage of production, use and disposal.
In recent years, automotive suppliers have been adopting a product life cycle approach, paying attention to CSR issues at all stages of their supply chain.
From an environmental point of view, the key issue is the reduction of the carbon footprint and the relatively long service life of the industry's products. The very use of a car has the greatest impact on the environment. This clearly shows that improvements are worth making, especially during the design phase (e.g. using light materials, improving fuel efficiency, inventing new energy sources).
One of the effective CSR initiatives is, for example, the implementation of management in line with the idea of a green supply chain (GSCM), which refers to the integration of environmental aspects into the entire value chain.
Therefore, being aware of the potential of sustainable business (e.g. the possibility of increasing economic, social and environmental results) many companies from the automotive sector try to implement CSR programs to integrate environmental and social aspects not only into their supply chain but also into the business strategy and directly into the organizational culture of the company.
See how we do it at Knauf Group!
What is CSR Strategy?
The Corporate Social Responsibility Strategy is a comprehensive plan that modern companies use to design, implement and analyze their corporate social responsibility initiatives.
All CSR activities have an impact on the financial performance of companies, brand reputation, cost savings and customer loyalty, but most of all, they aim to have a positive impact on the local community, sustainable supply chains and climate change. Therefore, managing directors develop a strategic CSR plan and are required to educate employees and other stakeholders about initiatives for sustainable development and social and environmental benefits.
See how our managing directors and project teams develop a strategic CSR plan and engage and educate employees, customers and other stakeholders on initiatives for sustainable development, social and environmental benefits.
What were the significant facts for Knauf Industries in 2021?
In 2021, growth was strong on most of our markets, following 2020, a year that was shaken by the health crisis. We have made considerable efforts to adapt ourselves to the uncertain and fluctuating world economic and geopolitical environment.
New laws are being applied in many countries, and we have taken appropriate actions to remain compliant.
As a reference supplier, Knauf Industries has set up the organisation and processes needed to meet the customers' considerable expectations in terms of sustainable development.
We are working on defining the best strategy for the next decade. It was also necessary to clarify our guiding vision and the mission that we want to accomplish every day for our stakeholders.
Our vision is audacious:
Reducing the weight on our planet. This is our ambition. It is based on our convictions, our driving forces, what we are and what we are doing.
Our company is developing lightweight protection and insulation products, and our commitment is to reduce their direct and indirect impact on the environment. Our mission will contribute to this through our day-to-day actions: reinventing old methods, and reinventing both ourselves and our everyday work.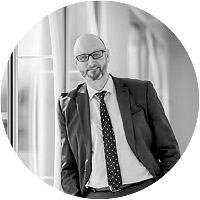 As Kurt Münder, CEO of Knauf Industries said:
"We have defined an objective of reducing our greenhouse gas emissions by 50%, by 2030."
The company overview is presented in the infographic below.
What are the challenges facing corporate social responsibility strategies nowadays?
After undertaking a CSR diagnosis, we applied the principles of the United Nations Global Compact to carry our initiative through into the long term.
In 2020, despite the context of the Covid-19 pandemic which was a big challenge of corporate social responsibility for lots of industries, we did not review our CSR plans and budgets. We continued to structure our CSR approach, define our priority issues, and involve our teams and stakeholders. But this is still just the beginning of our CSR efforts. We want to anchor this strategy to give life to new ideas, to innovate, and to continue to create shared value together in our territories.
The corporate social responsibility issues and challenges that we took into account were:
Integrating CSR strategy into our activities and businesses
Guaranteeing health, safety and well-being at work
Recovering materials at the end of their life
Protecting the health and safety of consumers and local communities
Reducing our consumption and emissions
We invite you to read how our responsibility applies to our teams, our markets, our territories, and our environment, all at the same time.
What is our Priority actions and objectives 2022-2025?
After initiating a CSR diagnostic and a structured CSR action, we created a materiality matrix and decided to focus our efforts on five strategic CSR subjects that our personnel and our stakeholders considered to be the most appropriate and of the highest priority. We are strongly committed to each of these subjects. In 2021, we formally stated them through three policies: CSR, Social and Environmental. These will provide an opportunity for an annual dialogue with our internal and external stakeholders, which will stimulate the implementation of action plans and, if necessary, allow these plans to be adjusted to achieve the objectives defined for 2025.
CSR Communication strategy to bring CSR approach into a daily basis
One of Knauf Industries' strategic priorities is to encourage the involvement of all employees in the CSR initiative. What do we do to achieve this?
CSR Mission
CSR organisation and actions have been defined by the Knauf Industries Management Committee and monitored by a Steering Committee since 2019. A group of "CSR Mission" Ambassadors, comprising around thirty volunteer employees from various company departments and countries, is now fully familiar with CSR. In 2021, these Ambassadors contributed to the definition of three policies: CSR, Social and Environmental.
Their missions are assigned depending on their skills, feelings and motivations:
- Propose actions related to strategic challenges and the United Nations Sustainable Development Goals.
- Be an internal and/or external communicator for Knauf Industries' initiatives and CSR policy.
- Contribute to the reporting related to our commitment to the Global Compact and trade organisations.
- Contribute to continuous improvement projects on social, ethical, environmental or responsible purchasing subjects.


Signing the United Nations Global Compact
Since 2019, Knauf Industries has been committed, via the United Nations Global Compact, to the seventeen Sustainable Development Goals to transform the world, collected in the 2030 Agenda.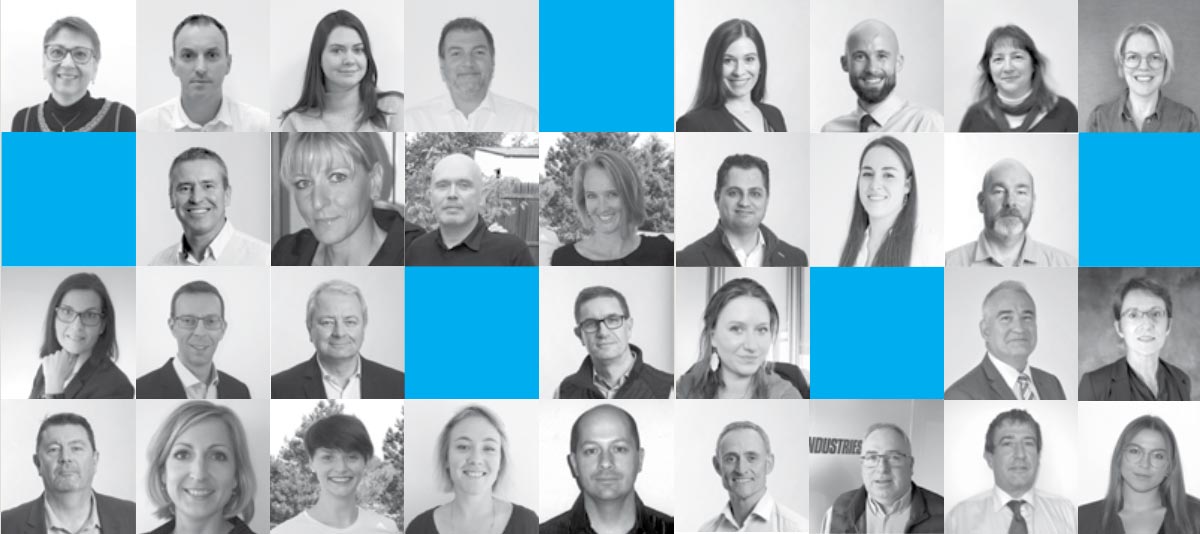 "Our three policies, CSR, social and environmental, confirm Knauf Industries' commitment to sustainable development and define quantified objectives for 2025."
Gilles Istin, Sales, Marketing, innovation and CSR director, Knauf Industries
CSR Strategy in our manufacturing solutions
The development of behaviors and new environmental challenges have led to several major innovations in our manufacturing process.
Knauf Industries is specialized in packaging, protection, insulation solutions as well as technical parts. To reduce their environmental impact, we manage the entire life cycle of our products: we select materials from renewable resources or that are recycled. Our objective is that all our packaging products should be recyclable by 2025, and we are promoting the collection and recycling of expanded polystyrene with our Knauf Circular® programme.
Circular economy of plastics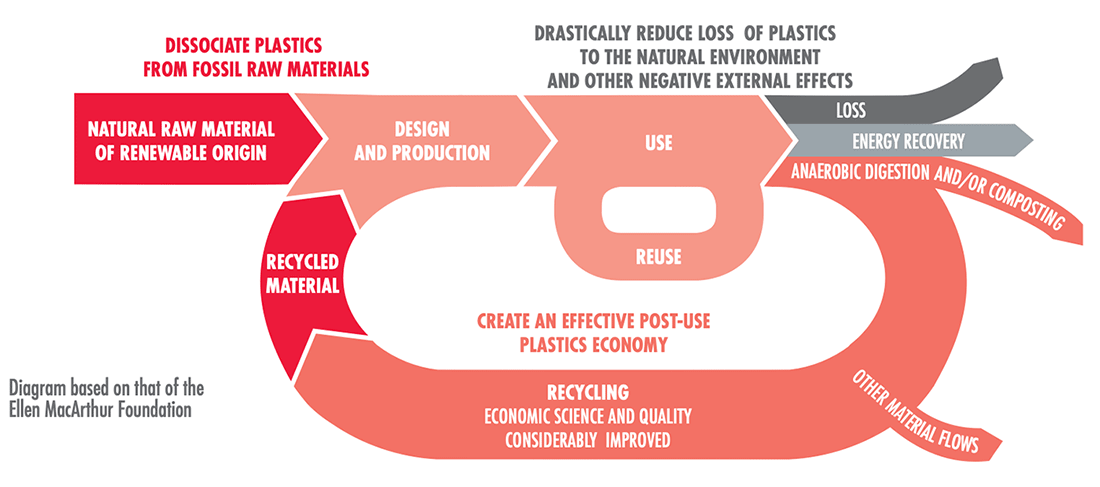 THE MORE LABEL - Since 2019, the MORE Label (MOnitoring Recyclates for Europe) certifies the volumes of recycled raw materials that are reintroduced into our new products every year. Between 2020 and 2021, the ratio increased by
57%.
CIRCULAR ECONOMY is based on three principles: protecting and developing our natural capital, optimising the use of resources, and creating favourable conditions for the development of a virtuous system. (Ellen MacArthur Foundation)
As a manufacturer of:
Our French-based experts work together, mobile and connected, with the various countries, in the following fields: carbon footprint measurement, research on new raw materials and innovation, integration of new technologies, traceability, eco-design, design, prototyping, tests and digital simulation.
For us, an innovating solution meets criteria that are based on four objectives: to meet the expectations of our stakeholders (desirability), to provide an original solution (feasibility), to create value (viability) and to reduce risks (ethics).
Our EPS collection
and recycling actions
In every country in which we are present, we implement local or national initiatives that result in real recovery actions for our products in expanded polystyrene:
In France, in partnership with Michelin and Pyrowave, we are planning to speed up the development of the EPS chemical recycling activity through an economically viable plant that would produce monomer styrene.
In Brazil, at São Paulo, Knauf Isopor® is contributing to the development of EPS recycling through collection points throughout the city, in partnership with the NGO Plastivida, the distribution chain Pão de Açúcar (Casino group) and the platform B2blue.
In Brazil, at Joinville in one of the biggest business parks in South America, Knauf Isopor® is driving the Isopor® Amigo project, the two main objectives of which are to inform and to promote EPS recycling, through collection points. The national association Abiplast is contributing to the promotion of this concept throughout the country.
In Brazil, partnerships have also been set up with industrial companies for the collection of EPS, and our Brazilian smartphone application Reciclando Isopor® locates the nearest collection point.
In Spain, jointly with other companies, Knauf Industries is part of the Eco-EPS network, coordinated by the National Association for Expanded Polystyrene (ANAPE). Our plants in Villafranca Del Penedes, Zaragoza, Aoiz and Esquiroz (in the Aragon region and in Navarre) are contributing to the recycling of collected EPS.
Using CSR to improve Customer Satisfaction - health, safety and high-quality production
At Knauf Industries our strategic purchases (of raw materials, for example) are centralized.
The central buyers, located in France, Poland, and Brazil, are aware of competition law, and two of them are "Mission CSR" ambassadors. In each country, the sites are responsible for groups of additional purchases, in compliance with the principles of business ethics. To be clear with our suppliers, to make them aware of our expectations and to build mutual trust, we have implemented a "Responsible Purchasing Charter" covering environmental, social, and ethical issues.
CSR Supplier Relations
Our suppliers are also obliged to observe a Code of Conduct. We carry out regular qualification audits, we respect payment deadlines, and we favor suppliers located in Europe for our European sites, for example.
What is more, early in 2020, Knauf Industries launched a consultation with its internal and external stakeholders. To enrich its thought process and offer stakeholders the opportunity to make their expectations, inspirations, and proposals for the future, a questionnaire was posted online, and interviews were conducted. These allowed everyone to get to know each other better and build trust, share expertise, consider synergies, identify weak signals, define the most relevant CSR issues, and build a solid action plan. The external stakeholders and employee feedback, which is very important for every CSR project, enable us to implement better sustainability initiatives and make additional value for our clients.
STAKEHOLDERS are the people or groups of people who can affect, or be affected by, the activities of an organisation. (ISO 26000)
Main suppliers who have signed the Responsible Purchasing Charter
50%
Central buyers with business ethics awareness
100%
CSR Customer Relations
Throughout the world and in all our markets, customer relations are based on attentive listening and regular dialogue, so that we adapt ourselves, together, to market changes.
Because Knauf Industries is the specialist partner for custom products and solutions, co-development is often key in this collaboration. It enables us to better respond to regulatory changes and to the increasing influence of the end consumer.
Guaranteeing food safety or safe industrial products, being able to depend on a reliable partner and constant product quality, with minimum environmental impact, are the priority expectations of our customers.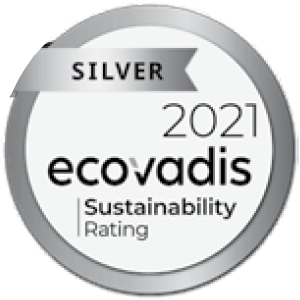 Since 2016, at the request of our customers we have joined the EcoVadis extra-financial evaluation platform intending to become a preferred supplier by improving its CSR practices. In 2020, our efforts paid off, since our score increased by 30%. With a score of 51 points, Knauf Industries thus reached the top 25% of companies in its business sector.
Quality Certifications (ISO 9001, IATF 16949)
79% of sites
Food hygiene and safety certifications (ISO 22000 or BRCGS Packaging)
75% of sites
dedicated to agri-food
Compliance with the regulations concerning chemicals
REACH Registration,
Evaluation and Authorisation
of Chemical substances
RoHS Reduction of hazardous substances in electrical and electronic equipment
CLP Classification, labelling, and packaging of substances and mixtures
CSR Strategy in human resources
One of the major social challenges at Knauf Industries concerns health, safety, and well-being at work.
The Knauf Industries health and safety policy concerns all company activities and all persons present on all sites. All QHSE (Quality, Health, Safety and Environment) managers refer to it. The unique risk evaluation document (URED) is drawn up in consultation with the teams; it incorporates a risk evaluation and a procedure for the prevention of psycho-social risks.
Below, we describe some of the CSR activities which we develop in this sector.
Healthy and comfortable workplace
Ergonomics experts recommend improvements in workplaces. Awareness and prevention workshops are regularly organized by ithe management.
Ethical responsibility & work-life balance with trust to our employees
What's more, we offer teleworking options to employees whose physical presence on site is not always essential. Their ability to work independently and the principles of responsibility and trust that lie at the core of the company's values are highly prized. In parallel, everyone was reminded of the right to disconnect, to prevent digital work tools from becoming too invasive in the personal lives of employees.
Business ethics training and fair business practices
Knauf Industries attaches great importance to compliance with the Group's anti-corruption guideline, the correct application of the provisions that prohibit anti-competitive practices, applicable environmental laws and regulations, data protection and retention, and the directive on trade sanctions. It is very important to establish clear formal rules and ethical business practices on these matters that are known to all employees and corporate governance.
That's why Knauf Group, as a socially responsible company, has adopted a code of conduct that reflects the particular commitment to values such as ethics, loyalty and integrity in relations with its stakeholders and is applied to all Group employees.
We are also proud of our compliance with competition law regulations. Our employees are made aware and trained on anti-competitive practices and regulatory changes. Knauf Industries ensures compliance with fair business practices, in particular concerning competition and price transparency.
Environmental-friendly manufacturing
Knauf Industries' environmental policy is based on our main strategy and concerns all of our production sites worldwide.
ISO 14001
Compliance of our management system with the environmental regulatory requirements in each country.
REDcert2 and ISCC PLUS
Compliance of our management system and our products obtained from biomass with the requirements related to renewable energy sources and the circular economy.
ICPE classification
Compliance of our French factories with the requirements of the French environmental code.
THREE MAJOR OBJECTIVES

defined concerning the environment
Continuous Improvement of management and industrial systems
Achieving industrial excellence consists of monitoring our impacts and improving our performance whilst remaining compliant with the quality, health, safety, environmental, and food hygiene and safety standards, as well as the legal and regulatory requirements of the countries where we operate.
That is why every Knauf Industries site creates an annual improvement plan, which also focuses on the teams, customer satisfaction, quality, and costs. Not only CSR leaders but all the participants are the drivers of the continuous improvement processes, supported by the QHSE Managers. Regular management reviews help to ensure that our management system remains relevant, adequate, and efficient.
The continuous improvement process consists of regular efforts to improve products, services, internal processes and CSR initiatives. Knauf Industries relies on a benchmark common to all divisions of the Knauf Group. It describes the behaviors that are required for the continuous improvement framework to succeed.
Reducing consumption and emissions as a CSR & business strategy
One of the major social challenges at Knauf Industries is to reduce consumption and emissions on the production sites.
The collection and consolidation of data already take place on the French sites and will be gradually deployed worldwide to make competitive advantage in social and environmental challenges. The reduction of material in both weight and volume is one of our eco-design rules. Waste is shredded to the desired particle size and then reintroduced into our production stream.
From 2012 to 2019, we reduced our electricity consumption by 15% on all our sites in France. This improvement was possible thanks to many actions including modification of our facilities, the purchase of more energy-efficient equipment (compressors, refrigeration units, motors), as well as the renewal of our computer hardware, reducing the number of printers, and printing less.
Knauf Industries has made also made other successful CSR initiatives like a voluntary commitment to Operation Clean Sweep, whose aim is to prevent plastic particles from being lost in the environment or contaminating the aquatic environment. This action is deployed on all twenty Knauf Industries French sites, where they have been fully integrated into the organization; especially into their "5S" approach.
The industrial facilities, tools and methods have been adapted to contain the plastic pellets and polystyrene beads within the boundaries of the production sites. In parallel, employees and external partners have been trained and given responsibility for the prevention, cleaning, and elimination of losses during processing and transportation operations.
Methodology of CSR Report in Knauf Industries
This annual corporate responsibility report aims to start a dialogue with all of our stakeholders about our value-creation strategy incorporating our social responsibility – More than just words: actions.
The Executive Committee, the Steering Committee, and the 35 Ambassadors of Knauf Industries actively participated in the strategic analysis and drafting of the CSR approach described in this Report. They were supported by external experts from Stepping Stones and Atelier Christelle Paris, who ensured observance of the CSR and reporting laws and the principles of responsible communication.