The automotive market is responding very quickly to the availability of new materials that make it possible to create components with even better parts. There have been many developments in passenger vehicle construction over the last decade or so – one of them being the use of completely new materials. What materials are used today and how do they affect production profitability?
The floor of a car – the importance of the right materials
The chassis is a part of the car that is particularly susceptible to corrosion and other damage, so it is worth providing it with special protection. It is an extremely important part of the structure, which must support a large part of the car's weight, and at the same time carry loads. Attention should be paid not only to the material of the car floor panel, but also to other components – including elements for leveling the floor, which usually has an irregular shape.
The right material can significantly reduce the weight of the vehicle. As a result, fuel consumption can be reduced and the car can become more agile and comfortable to drive. It is also worth emphasizing the key role of the car's weight in the case of electric motors – the weight, in this case, has a direct impact on the range on a single charge.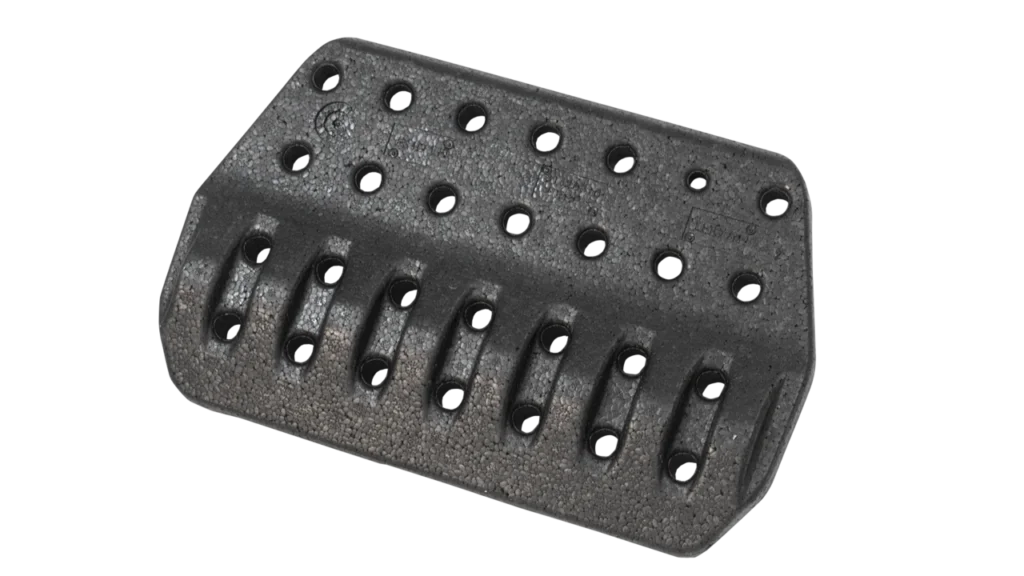 The materials used in the production of components for car floors have changed with the emergence of new solutions. Today, lightweight materials such as foamed polypropylene and polystyrene are replacing previously used components made of harder plastics. The use of innovative production methods has had a significant impact on the development of the automotive industry – a benefit for both manufacturers and drivers.
See also: Sustainable plastics – innovative materials for automotive sector
Car floor with a modern design – use of EPP and EPS elements
Reducing the weight of vehicles is possible by using modern plastic components. Trends in the automotive market show that lightweight, innovative materials have become a permanent feature in the construction of passenger cars and other vehicles. The most popular materials are EPP and EPS – expanded polypropylene and polystyrene.
Their properties make it easy to create irregular car floor panels with optimal shape, which increase the available space in the cabin. Low weight and a high level of formability are a combination that offers a wide range of possibilities in the context of the automotive market. Non-standard EPP components positively influence both parameters of the structure as well as safety and aesthetics of the vehicle interior.
What are EPP and EPS? Why use these materials in vehicle construction?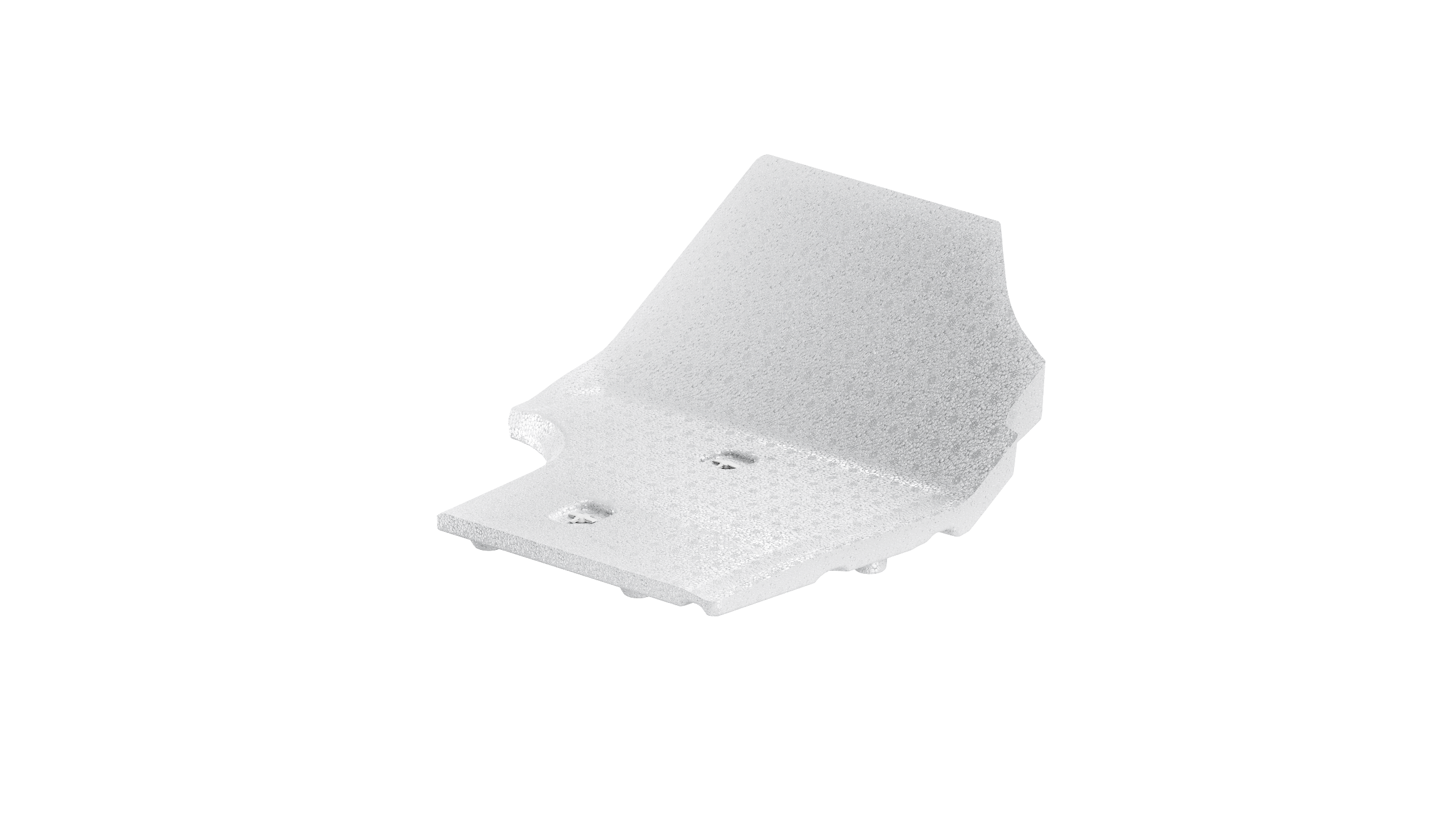 EPP is a material created by foaming polypropylene, while EPS, often called styrofoam, is a material made of expanded polystyrene. Their properties are slightly different, but what they have in common is that they can be formed into virtually any shape. Flooring elements made from EPP and EPS are also lightweight, highly durable and have excellent shock absorption. Foamed polystyrene is distinguished by its excellent thermal resistance, and depending on the specific production technology, can also present a high degree of mechanical resistance. Both materials are ideal for the construction of modern vehicles.
Flexibility and lightness of these materials is very important for car floors. It is estimated that up to 15% of a vehicle's weight is accounted for by plastic components – it makes sense to keep this weight as low as possible. EPP and EPS are available in a variety of densities, making it even easier to create the perfect component for the application. The environmental aspect should not be overlooked either. This is not only influenced by the weight reduction of the vehicle, but also by the characteristics of the materials themselves. This is particularly true of foamed polypropylene (EPP), which contains no substances that are harmful to the environment and is completely recyclable. Similarly, EPS does not contain harmful substances such as HBCDD and formaldehyde, which makes it a user-friendly material.
Proper manufacturing processes are essential
Another advantage of materials such as EPP and EPS is the ability to use different production methods, including shape molding. This issue can be of great importance for car manufacturers. The advantage of this process is the high speed of manufacturing, which makes it possible to reduce costs and consistently offer the best solutions to final customers.
See also: Plastic processing techniques in Knauf Automotive
Foamed polypropylene and polystyrene are suitable for both high and low-volume production, making it possible to use these materials for a variety of components. In addition, molded EPP and EPS components can be easily combined with other materials such as steel in the overmolding process. This aspect further emphasizes the versatility of these materials.
Knauf Industries – manufacturer of future solutions for the automotive industry
Automotive flooring components are just one of the many products manufactured for the automotive industry by the innovation leader in EPP component development, Knauf Industries. The producer has years of experience in mold construction, ensuring that the exact look of the finished parts can be predicted at the design stage. Moreover, Knauf Industries uses injection molding technology to optimize and speed up the manufacturing process.
This enables Knauf Industries to meet the demands of a busy automotive market, consistently delivering top-quality products that combine the benefits of different technologies. Knauf automotive parts use modern materials and reduce the weight of vehicles, while offering extensive functionality and tailor-made solutions for specific requirements.
Do not hesitate to contact us for more information.