Although the technology of processing expanded polypropylene EPP is relatively recent, its applications in the automotive industry are growing rapidly. Polypropylene's physical and chemical properties and modern processing technologies are bring to the table more and more concepts of this material's application in car design.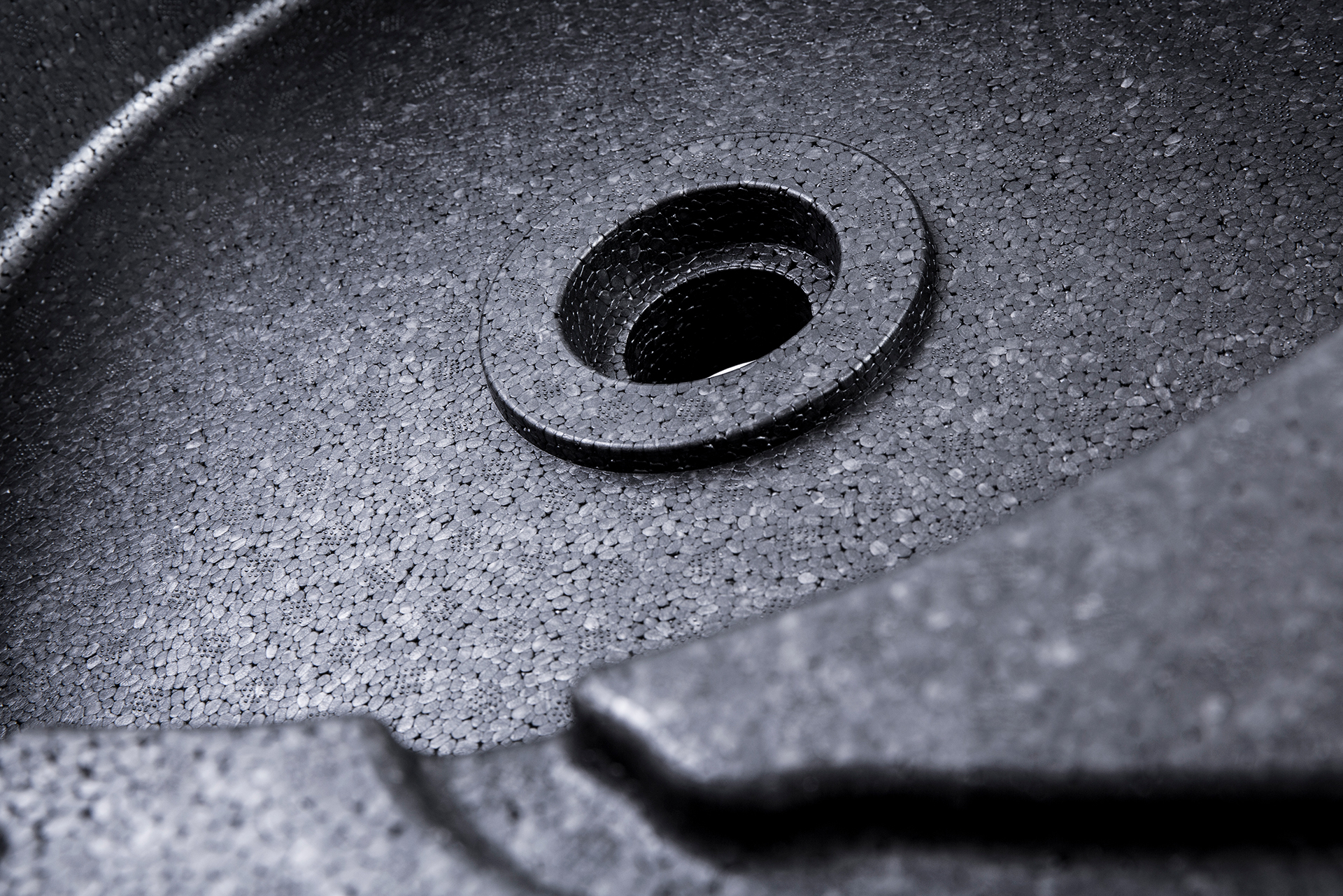 The original goal of inventing EPP plastic was the need to replace rigid polyurethane foams with another material due to the environment-unfriendliness of their production process, as well as problems with later disposal. The first application of expanded polypropylene in car manufacturing dates back to the 80's, when a bumper component was created using this material. However it turned out that polypropylene has high impact absorption properties and does not undergo permanent deformation or destruction, even after multiple impacts. To this day, parts responsible for the safety of car users are manufactured from this material, such as headrests, children's carseats and door pads door fillers absorbing the energy of side impacts. But the long list of applications doesn't end there. Other properties of expanded polypropylene include very high plasticity, excellent thermal insulation properties, and light weight, making it possible to reduce the overall weight of the vehicle. Because of this, increasingly broad and complicated concepts of polypropylene's application in the automotive industry are continuously being created.
Application of expanded polypropylene and polystyrene – similarities and differences
Expanded polystyrene (EPS) is a very popular and widely known material in the automotive industry, also applied in construction and manufacturing of protective and transport packaging, where very good thermal insulation properties are important. Meanwhile, expanded polypropylene (EPP) is sometimes considered a raw material for more industrial, niche applications. Its appearance may resemble EPS, since just like expanded polystyrene, it is formed in the foaming process, but that's where the similarities end. EPP production technology is more complex. Polystyrene foaming mainly involves heating granules with steam, increasing their volume over 50-fold. However EPP production involves bonding polypropylene resin with other chemical substances, which is then followed by foaming. These additives make it possible to achieve the exceptional impact resistance of expanded polypropylene and its capacity for elastic return to its original shape.
Five automotive components made of EPP that you know for sure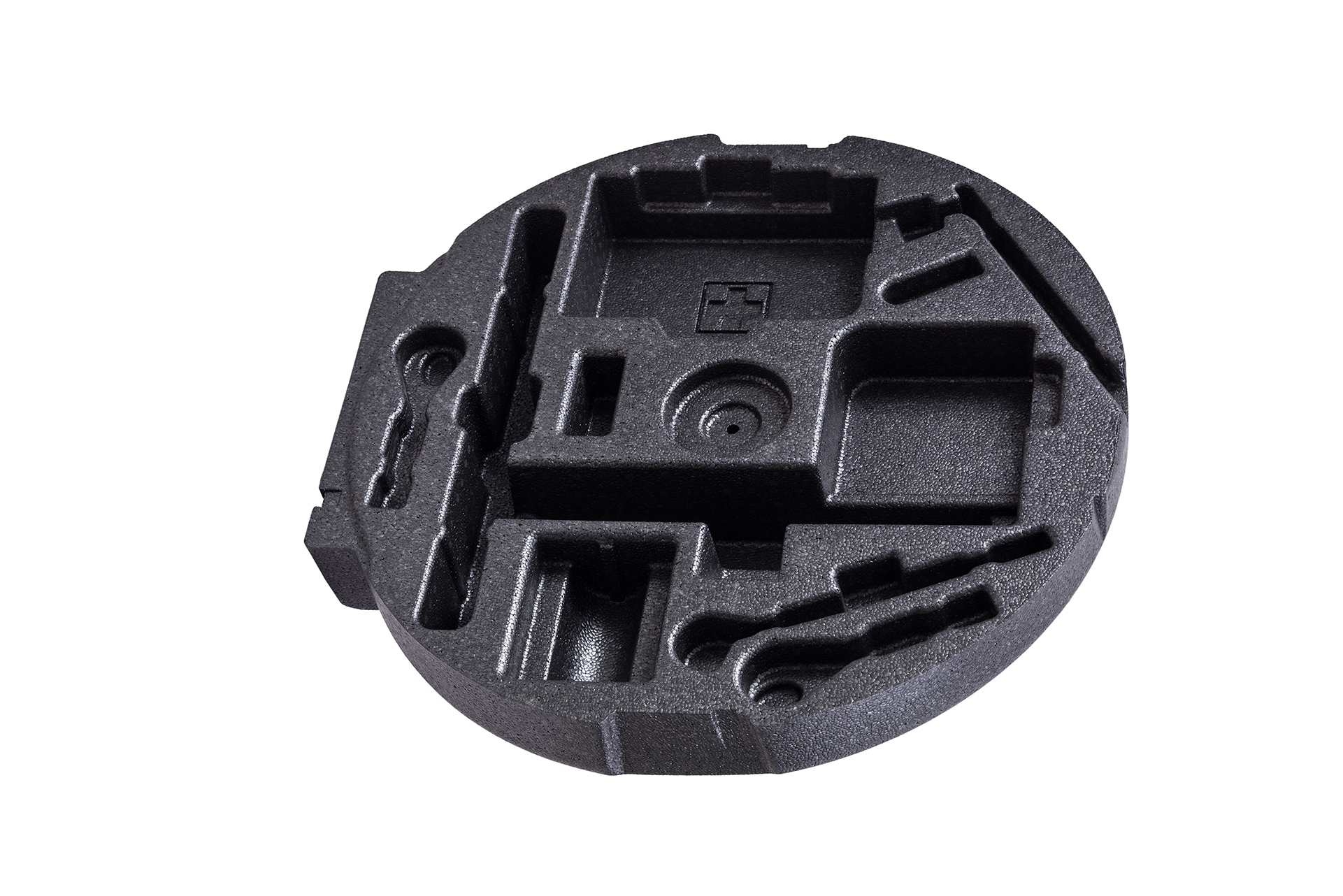 Depending on the application, expanded polypropylene EPP may be manufactured in different densities. At Knauf Industries, we offer a broad range of density versions of the automotive components we manufacture – from 15 up to as much as 250 grams per liter.
The following can be distinguished from among the most important EPP car parts:
mandatory car equipment since 2018, front headrests which effectively protect the cervical spine against injury during an accident and are not deformed as a result of impact,
footrests that ensure proper positioning of the driver's foot when driving the vehicle, which makes it possible to avoid problems with circulation, muscle fatigue and even back pain,
armrests fillers ensuring comfortable arm support for the driver, properly shaped to prevent cramps and pains,
seating inserts intended to ensure the comfort and safety of passengers and contribute to creating a luxurious zone of relaxation,
toolboxes that ensure safe transport of tools and accessories. Thanks to the ease of molding EPP, components can be perfectly matched to the contents and interior of a vehicle.
This material is not only highly plastic and formable, it can also easily be joined to other types of plastics or fabrics, allowing for economically efficient production of components consisting of multiple materials with the expected functional properties and aesthetic.
See also: Which material to choose for automotive returnable packaging?
The future of expanded polypropylene EPP in the automotive industry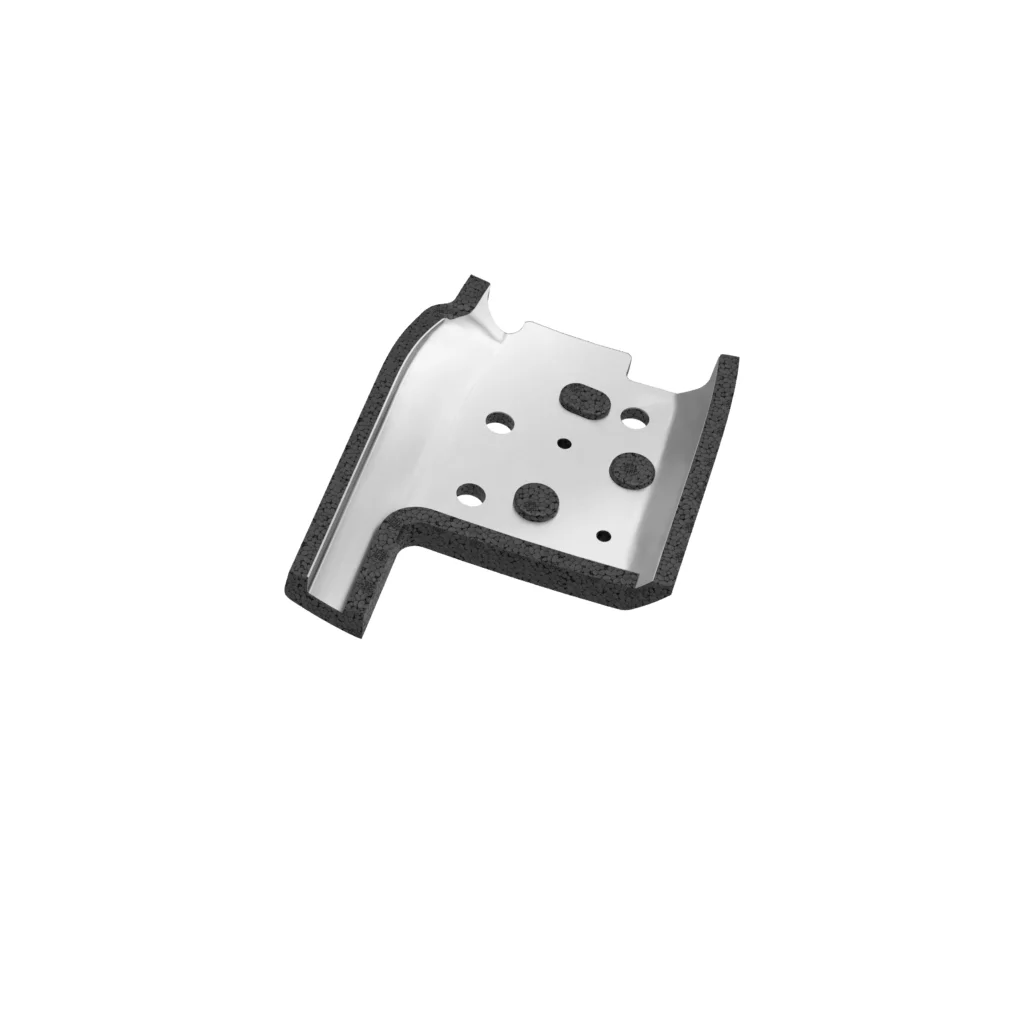 The automotive industry is currently the largest consumer of EPP foams. Demand for them has grown as EU emissions laws have become more rigorous and regulations on recycling of vehicles withdrawn from use have been introduced. The application of automotive components made of EPP makes it possible to reduce the overall weight of a vehicle by up to 10%. Thanks to this, fuel consumption can be reduced by 7%, and the share of recyclable materials in the vehicle that can be reused after it is no longer on the roads grows at the same time. The expanded polypropylene market is expanding dynamically. Just three years ago, its consumption was approx. 135 thousand tons, and according to some estimates, it will reach 200 thousand tons in 2020. Another factor driving the industry's growth are electric cars, in which EPP plays an important role on account of its light weight and excellent thermal insulation and energy absorption capabilities. Electric car designs will have to be lighter still to minimize the power required to run the engine. Door pads, headliners and mats made of expanded polypropylene make it possible to maintain a constant air temperature in the cockpit and create ideal conditions for battery operation. Thanks to their mechanical strength, car parts made of EPP can also perform stabilizing, protective and rigidifying functions, while reducing the vehicle's weight. So everything points to the conclusion that this light and damage-resistant plastic foam is not just part of the transformation of vehicles, but may even be excellent "fuel" for the upcoming revolution in the automotive industry.
Watch the video about the production process of lightweight automotive components from Expanded Polypropylene (EPP)