Electric car battery technology – the main types of batteries
Electric car batteries (EV) differ in the chemical elements used. We mainly distinguish between lithium-ion, nickel-metal hydride and lead-acid batteries. It is difficult to choose the best electric vehicle battery, because individual solutions work well towards different ends.
Below you will find a short description of the different types of batteries used in the automotive industry along with their application.
Lithium-ion battery – great popularity and high performance
Undoubtedly, it is lithium-ion batteries that have most contributed to the advanced development of the EV sector in recent years. They are characterized by efficiency, a low price and a high productivity level in relation to cell weight. These are the best batteries if we take into account three parameters: optimization of the size and weight of the battery, the ratio of mass to the amount of stored energy and a favourable price. Lithium-ion batteries can also be found in many everyday devices, such as phones, computers or vacuum cleaners.
Nickel-metal hydride battery – for specialized use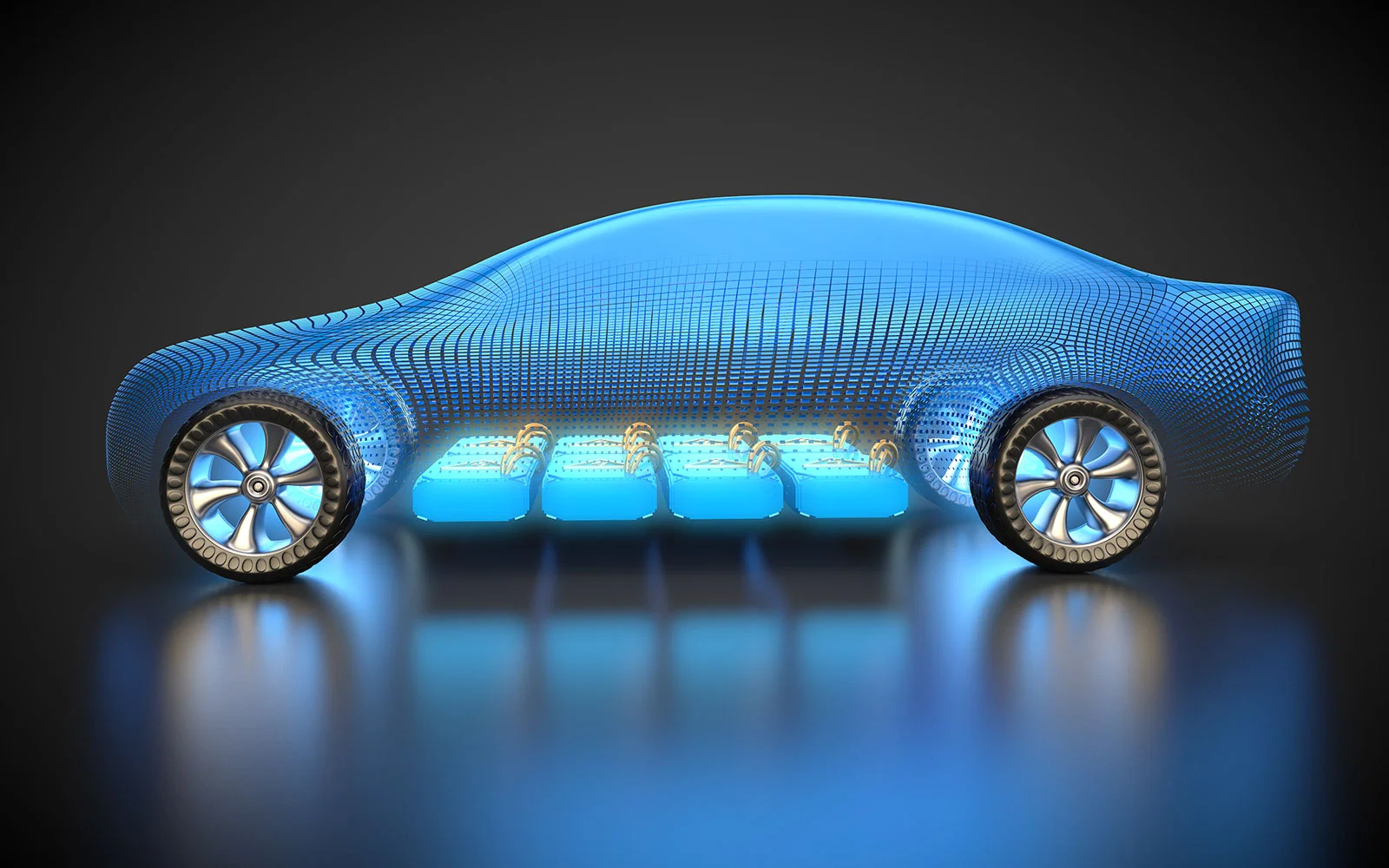 These are special battery cells which are quite rare due to their chemical and physical parameters. Hydrogen is a raw material that requires special control. The battery loses energy when it is not in use, but this disadvantage is compensated for by the long life of the cell. Nickel-metal hydride batteries are used in specialized devices such as medical equipment. Solutions of this kind are characterized by high production costs.
Lead-acid batteries – low lifespan and impressive power
Batteries in this category are characterized by excellent power parameters. In an electric vehicle, however, we have to bet on a solution that is characterized by high efficiency even at low temperatures, where such cells perform poorly. Although standard car batteries also record a decrease in such conditions, lead-acid cells perform the worst in this aspect. Their advantages include low production cost and reliability.
Supercapacitors – support for battery performance
Supercapacitors or ultracapacitors are primarily used to provide the necessary power when there is a temporary power outage. For this reason, they are also useful in electric cars, where their role is to provide sufficient power when more energy is needed.
Many electric vehicles use a battery pack – several cells simultaneously. By combining the capabilities of supercapacitors with lithium-ion and nickel-metal hydride batteries, you can achieve better results than with single cells. Currently, the automotive sector is dominated by lithium-ion batteries, most often used in electric cars.
Lithium-ion or nickel-metal hydride battery – how do you choose the best battery for an electric car?
Because of the parameters described above, the lithium-ion battery is used more often. What is more, the technology associated with these cells is still progressing. The leading suppliers are working on breaking down further barriers to the range of vehicles that use this type of battery as their energy source.
Nickel-metal hydride batteries are used in hybrid vehicles.The EV sector rarely makes use of lead-acid batteries, though they occasionally complement a lithium-ion battery. At its current stage of development, this technology is not yet ready for use on a larger scale.
Supercapacitors also find their place in electric cars, allowing them to increase the power of the vehicle in case of a high load. Thanks to this, a standard battery can be supported during acceleration. Supercapacitors are also very important for regenerative braking, which makes it possible to convert heat energy into electricity.
See also: Lifespan of electric car batteries – when should you replace a car battery in electric cars?
What type of battery is used in electric vehicles?
The use of a particular cell depends not only on its performance, but also on the type of vehicle. In the case of fully electric vehicles and plug-in hybrids, which can be recharged from an outlet, we are usually dealing with lithium-ion batteries. Traditional hybrids use mainly nickel-hydride batteries. The greater contribution of the internal combustion engine to the operation of the vehicle makes it possible to afford a higher rate of energy loss when not in use. It is also worth remembering that in the case of hybrid cars, the cells do not work under maximum load for a long time.
Electric vehicles are much more efficient than combustion vehicles. The cost of electricity is in most cases much lower than the price of fuel needed to drive a similar route. The most efficient solutions on the market currently make it possible to cover a distance of about 500 km on one charge.
Partnership with Knauf Automotive – receive comprehensive support from an experienced partner
In order to provide the best possible solutions in the field of electric batteries, you cannot operate alone. At Knauf Industries, we have been working for years to introduce innovation in the automotive sector. Thanks to the teams of engineers working at ID Lab, we have managed to transform the knowledge gained over the years into potential for the future. We are developing new car battery insulation solutions, battery components, electrical cables, refrigeration pipe fittings and battery cell separators.
We want to guarantee our partners battery packs with much better performance and optimized service life. In order to prevent the battery from malfunctioning at too low or too high temperatures, it is important to have insulation which, at the same time, will not make a significant contribution to the weight of the vehicle. Our future view combines electromobility with ecology – we offer materials like expanded polypropylene and styropor products that are 100% recyclable. We welcome companies from the automotive sector which want to support their production comprehensively to cooperate with us.