Today, the largest automotive corporations are taking part in a technological race that will forever change how we travel. Autonomous vehicles are to be something more than just a safe means of transportation – in the future, their interiors may serve as offices, recreational rooms, and even bedrooms.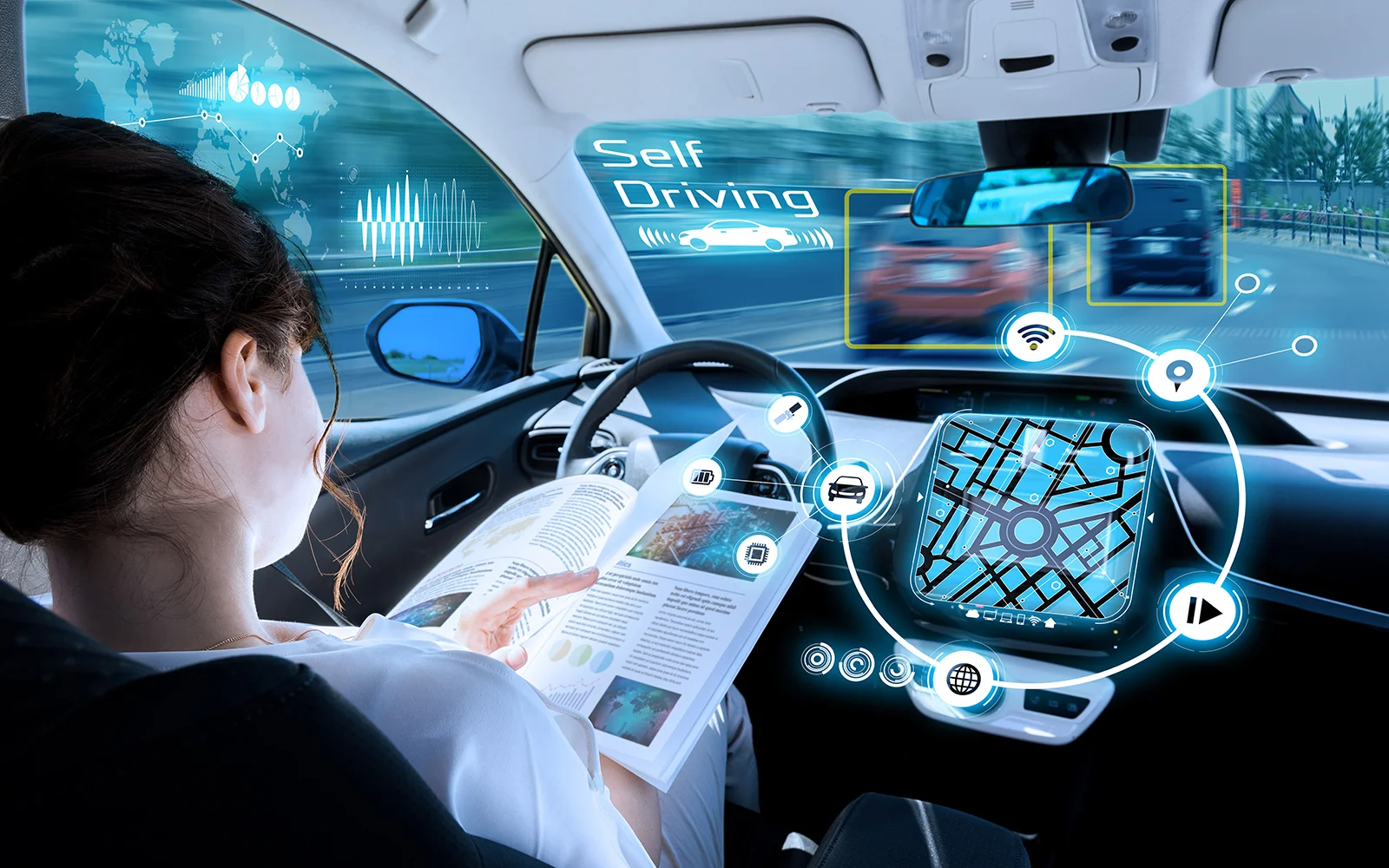 In spite of appearances, autonomous, and even unmanned, vehicles, which move over streets without the involvement of a driver, are not a distant future. Leading automotive companies like Volvo, Tesla and Ford have announced that they will develop such intelligent vehicles by 2021. In just two years, the technology on which vehicles with level four autonomy will be based will be developed, but for now, work is still underway. The Swedish manufacturer, Volvo, has already presented a concept of an autonomous car of the future, in which one will be able to relax, e.g. sleeping throughout the entire journey. In turn, General Motors is planning to build an intelligent vehicle designed without a steering wheel and other manual controls. Although the idea to entrust full control to artificial intelligence may seem controversial, many experts stress that this will make it possible to substantially improve safety on roads.
What is an autonomous vehicle? The origin of the idea
Autonomous cars are vehicles that move without the involvement of a driver. The idea of autonomous vehicles has been kindling the human imagination for a long time now – from the Renaissance inventor Leonardo da Vinci, who created a design of a spring-powered vehicle, through experiments with magnet-controlled cars in the 50's, to the prototype tested in the 80's, controlled by a computer connected to an external camera. However, the history of the smart cars that we know today begins with the miniaturization of electronic devices and the introduction of GPS, which enables them to navigate independently in space. In principle, automated options are already available today in the majority of medium-class vehicles and have become widespread enough that many drivers can no longer do without them. New concepts of car interior furniture are constantly appearing, using, among other things, car parts made of EPP, which will revolutionize how we travel.
Autonomous cars – are they here already? Levels of vehicle autonomy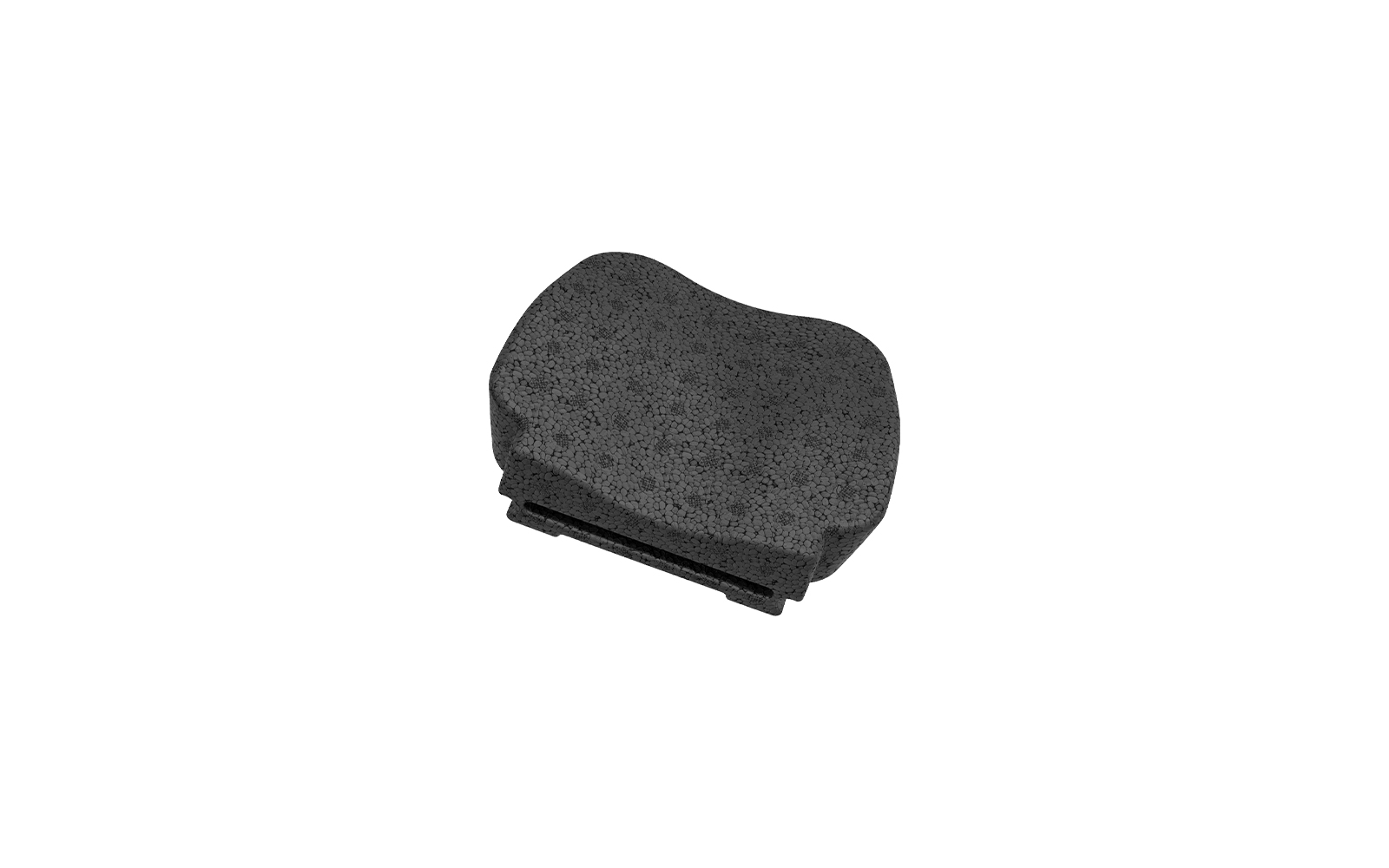 SAE International introduced a system for classifying vehicles according to the degree of their automation, from level 0 vehicles, completely controlled by a human, up to level 5 autonomous vehicles. Level 2 cars, which can, e.g. autonomously adjust speed and help with steering the vehicle under certain conditions, are already available today, but the driver must keep their eyes on the road for the entire time. Level 3 autonomous cars, which have already been tested in street traffic, can drive independently over most mapped roads, however they still require the involvement of the driver, who should pay attention and take the steering wheel after receiving the appropriate notification. However, the automotive industry is not ceasing its efforts to release the level 4 autonomous car in just two years. It is to move independently, e.g. on highways and main roads, without the involvement of the driver, who will even be able to go to sleep in their seat. The final stage of smart car development is to be level 5, which works fully autonomously, regardless of the type of road, however the option of a human taking over the controls is allowed.
Autonomous cars, the future of transportation
According to certain estimates, nearly 1.25 million people die every year in car accidents. A smart car, armed with a network of sensors, is to be able to better assess variable conditions in the surroundings than a driver, who often does not maintain the appropriate focus, e.g. when talking on the phone. Visionaries of the automotive industry indicate another benefit, which is the possibility of using the time spent traveling in a better way. Instead of focusing attention on the road, this time can be used for other activities, e.g. reading or sleeping. Since autonomous vehicles will not require a driver, technological giants like Uber or Google are seeing an excellent opportunity for car sharing development in them. A smart, electric taxi will be able to pick a user up from their home, take them to a designated location, drive to a charging station, then respond to the next call via a dedicated application. Certain automotive corporations and Tier-1 car parts manufacturers are already working on such solutions of car interiors that will respond to users' diverse needs. The technology already enabling easy and environment-friendly production of durable and very lightweight parts of the equipment of autonomous cars of the future is molding of expanded plastics such as EPP or EPS.
Read more: The car of the future – how to reduce fuel consumption
Autonomous vehicle interiors and new materials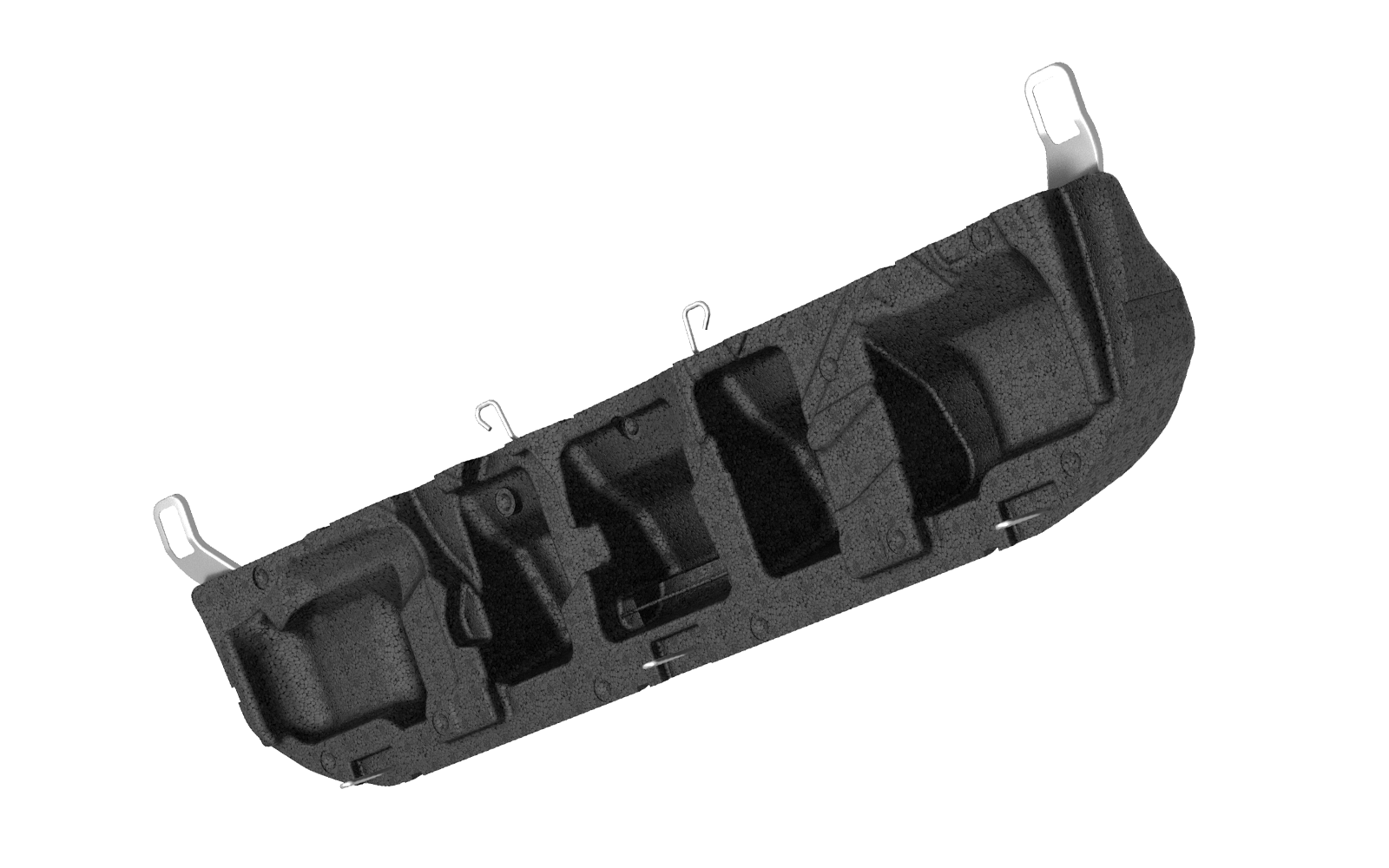 The configuration of the interior of a car in which there is no separate space for the driver may be completely remodeled. The concepts presented until now include swiveling, mobile car seats, seats arranged on both sides, and an extendable tabletop. Designers from the Volvo brand even presented an autonomous vehicle that can perform the role of a mobile bedroom over longer distances. Designing the interior of an unmanned car with components serving the function of furniture will require new material solutions that do not increase its weight while providing optimal safety and comfort. Such capabilities are provided by the expanded plastics manufactured at Knauf Industries Automotive factories – expanded polypropylene (EPP) and expanded polystyrene (EPS). In the expansion process, we are able to precisely control the density of the raw material, achieving ideal proportions between the impact strength and deformation resistance of a car part and its weight. Components made from EPP have excellent shock absorption and thermal insulation properties and can easily be joined with other materials, which allows us to deliver comprehensive solutions for the autonomous vehicles of the future. The flexibility of expanded plastic also allows for designing and manufacturing of components with complicated shapes, which can be manufactured in a single production process. This opens up broad opportunities for experimentation with the design and functionality of car equipment.