Just a few years ago, it was predicted that we would all be passengers in autonomous cars by 2022. Before this can happen, many technical and legal issues still need to be resolved. Research related to these technologies has been slowed by the economic crisis caused by coronavirus; however, paradoxically the epidemic has also had a positive effect on the autonomous vehicle sector.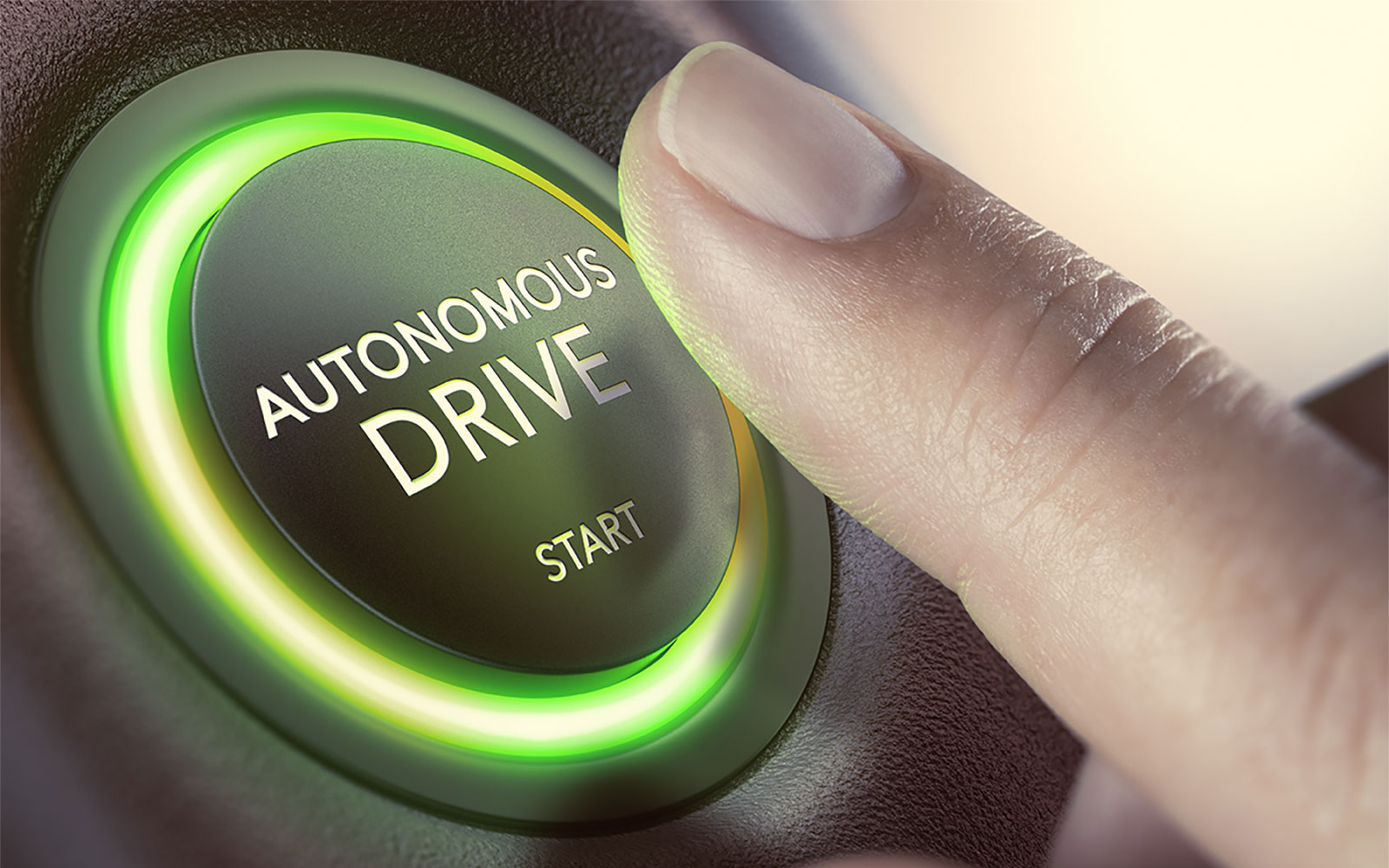 The coronavirus epidemic has undoubtedly disrupted supply chains in all sectors of industry, including the automotive one. Car manufacturers had to halt production and reallocate R&D resources to strategic areas of the business activity to recover from the crisis and be able to return to normal operations as soon as the epidemic situation permits. In particular, the development of technologies for fully autonomous level 4 or 5 cars has been delayed, and thus these cars are still not ready for mass deployment today.
There are many obstacles to overcome which include not only technological, but also legal and, above all, social issues related to the lack of trust in artificial technology. However, changes in the methods of travel brought about by the pandemic have resulted in an increasing number of people expressing a desire to travel, for example, in a self-driving taxi or their own self-driving car.
Autonomous car increasingly better perceived?
The coronavirus pandemic caused many people to abandon public transportation or taxis in favour of individual means of transport. But what if one could order a self-driving smart car and travel as a passenger, without a need to interact with another human being? The epidemic also showed that autonomous trucks could guarantee continuity of supply in such crisis situations. The machine does not get tired, can work up to 24 hours a day and does not have to be quarantined.
In China, one of the tech companies used 104 autonomous vehicles to disinfect streets and transport food and supplies to hospitals. The ability to keep distance, comfort and active safety systems make autonomous cars more popular today. The U.S. Consumer Technology Association reports that 26% of consumers surveyed view the idea of autonomous transportation much better than they did before the pandemic. Whereas, according to Motional's Consumer Mobility Report, 62% of people surveyed in the United States said outright that autonomous cars are the future.
When will autonomous cars hit the streets?
Analyst companies such as McKinsey expect that individual demand for autonomous technology could increase sharply once the crisis subsides. However, the industry is currently experiencing a significant slowdown, caused primarily by disruptions in the supply of electronic components and semiconductors. According to the PwC report, the impact of the crisis on automation will be visible in the short, medium and long term. In the short term by reducing production and sales, and in the long and medium term by reducing investment. The authors of the study indicate that in Europe, only in 2035, the share of level 4 and 5 autonomous cars could reach about 14%. The increase will be higher in China, reaching about 34%. Before this can happen; however, the industry must overcome key technological barriers.
Today, driving autonomous cars is not allowed in most countries due to safety reasons. Recently, level 4 cars were temporarily authorised to move in designated zones in Germany. Level 3 cars are already available in Japan. While, some US states and China have laws allowing autonomous cars to be tested on public roads.
Read also: How COVID-19 will influence development of electric and autonomous cars?
Technologies that will change the future of automotive industry
Today, basically every new car is equipped with some sort of automation solution. Vehicles can already control the speed and track on highways; however, the driver must be ready to react at all times. Whereas in level three vehicles, one can take feet off the pedals, let go of the steering wheel and not even watch the road if it is a straight and well-marked route. However, only the fourth and fifth levels of automation, which are cars that are in full control of the situation, are considered full automation level, but for their implementation, common standards will need to be developed. A single technology platform developed by sharing the experience of all manufacturers would unify safety standards and significantly increase confidence in autonomous technologies.
Used by Knauf Industries foamed polypropylene EPP as a flexible, cost-effective and easily mouldable material, is one of the materials of the future that can contribute to standardised cable routing constructions and the protection of sensitive electronics in autonomous cars. Components made of it can obtain a precisely defined shape, are light, and at the same time provide thermal, mechanical and shock protection. They are already being used, among other things, in a new generation of electric cars, not only for wiring but also in the construction of sets of car batteries.