When it comes to bringing real value in high-scale and complex manufacturing, we know that what matters the most is not only production line but also service processes. Only these two elements combined ensure real quality for the customers and build business relations based on mutual trust.
That's why we decided to release this new series of articles where you'll be able to learn about our business practices.
We'd like to start with Purchasing 4.0 – the main trend in KNAUF Industries' purchasing department. We're aware that Purchasing department has a great impact on both the company budget and the value offered to our customers.
We combine automation with human supervision to ensure an error-free analysis and provide the best, personalized experience for all of our clients.
The process brings value to our customers in 3 areas: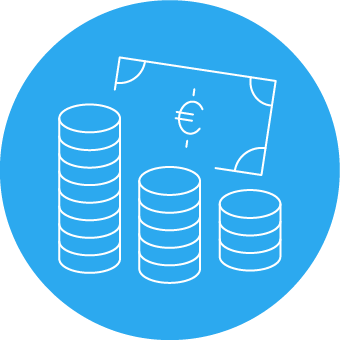 1. Savings
Process centralization guarantees coming up with the best solutions in the area of purchasing optimization and allows for large savings. Quotations are automatically compared in the system. Thorough data analysis helps us make general strategic decisions and category management contributes to receiving the best results. We consolidate and standardize needs in one purchasing category with the same conditions for each production plant.
We check Total Cost of Ownership (TCO) for every project. TCO is a calculation method designed to help in making conscious financial decisions. Instead of considering only the purchase price of an object, TCO takes into account the complete cost – from purchase to disposal – including expected costs during the product's lifetime. They include service, repair, insurance etc. TCO is factored into cost-benefit analysis.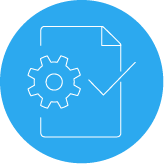 2. Quality assurance
We put a lot of effort into developing our suppliers' network. We focus on selecting suppliers with the best price to quality ratio, providing high quality services with negotiated discounts. We also do our best to eliminate unnecessary costs.
We check our automotive suppliers with extra attention. Taking into account all the required regulations in the automotive industry, we comply with IATF 16949:2016 standards. ISO 9001:2015 and IATF 16949:2016 standards define basic requirements for suppliers development and management process in the automotive industry. Suppliers must meet the requirements set out in the above-mentioned standards to make sure all parts delivered for automotive industry will be of the highest quality.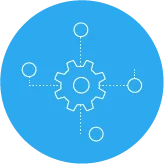 3. Process automation
Using SAP system helps us to follow purchasing needs, make forecasts for suppliers and avoid independent, wild purchases which generate higher cost. We constantly strive to improve and automate various aspects of our processes on different organizational levels.
One of the examples of recent improvements is the introduction of additional vending machines. Today, they're not only used for drinks or snacks – in our production plants we'll use them to distribute protective clothing, helmets or tools.
We also use electronic auctions for suppliers in special projects. This helps us receive the best offers available on the market and provides our customers with transparent and optimized purchasing process.
Purchasing 4.0 allows KNAUF Industries to provide the best experience for all of our clients.