During the annual meeting of Toyota Boshoku Europe with automotive suppliers in Zaventem in Belgium, Knauf Industries received the bronze award for exemplary deliveries of automotive components.
We had the honor to participate in the annual supplier meeting of Toyota Boshoku Europe with European auto parts manufacturers cooperating with it, which took place in Zaventem. During the event, important topics, such as production safety, quality control, cost reduction and risk management were addressed. Given the high competitiveness in the automotive industry, the desire to increase efficiency in these areas throughout the entire supply chain and production is the key to achieving sustainable development of the company and market success.
A Recognition for our daily commitment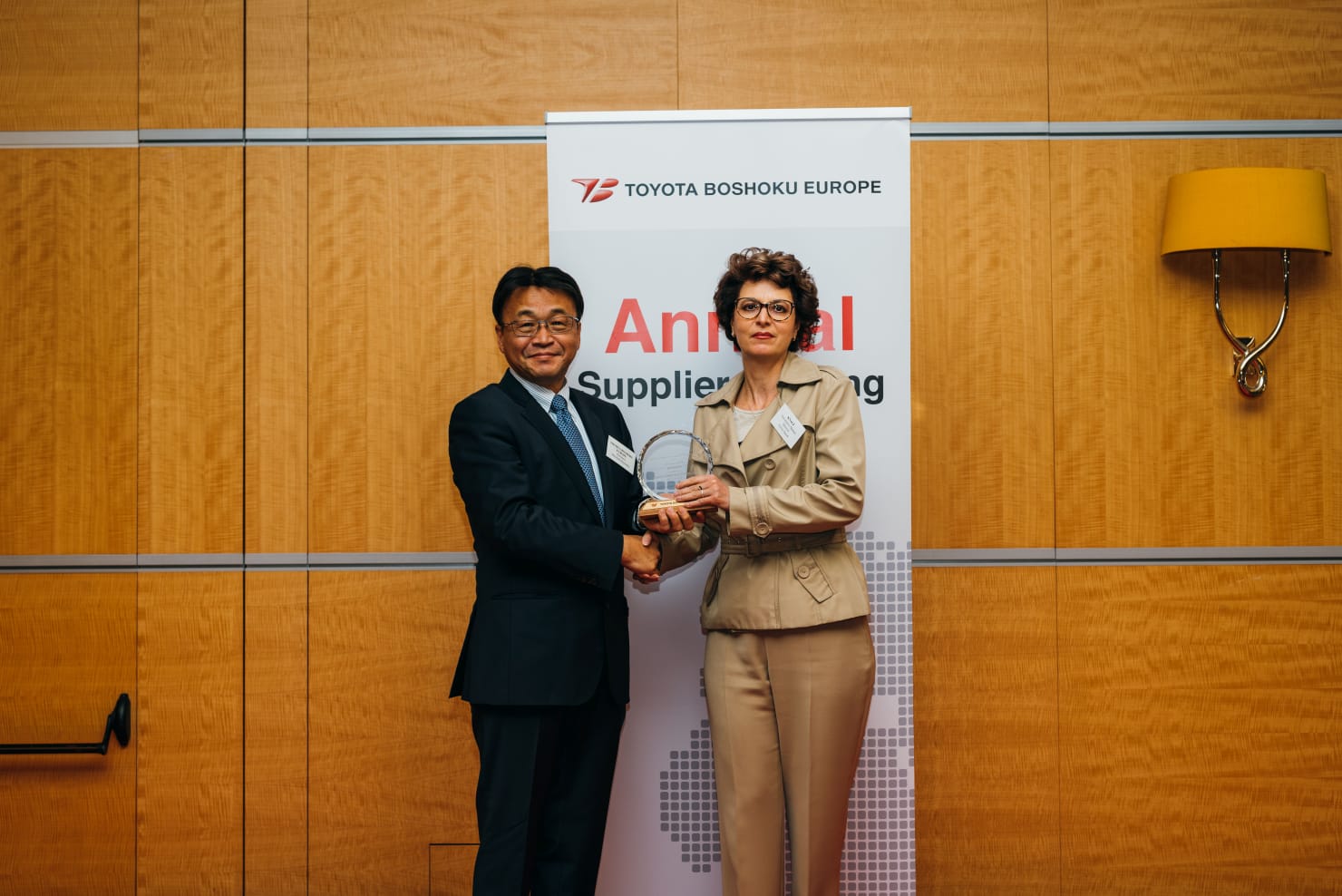 At the end of the meeting in Zaventem, the Toyota Boshoku award ceremony was held for contractors who achieved the best results in the categories: Quality, Delivery and Cost in 2018. Knauf Industries received the bronze award for its supply chain performance in the "Delivery category". The award was received by Sylvie Janod, Automotive Market Director in Knauf Industries who during the ceremony gave credit to Marie-France Berlemont, Key Account Manager at Knauf Industries.
"Toyota Boshoku Europe belongs to the global Toyota Boshoku group known throughout the world for the production of modern car interior equipment, such as seats, headliners, door panels and seat belts. Their activities are guided by innovation, high quality and social responsibility. That is why we are proud that our efforts have been recognized by such a demanding business partner" – says Marie-France Berlemont.