Aging of the society is the phenomenon more and more frequently noticed in highly developed countries. You can see it also on roads as drivers over 50 years of age are the most rapidly growing group. They have large experience, but the age-specific conditions cause that they may have problems with concentration or taking up a decision quickly on road. How should be equipped the cars intended for this age group?
According to the UN till 2050 the average life length expectance will grow from 77 to 83 years in the highly developed countries. The aging society is visible especially in the European Union. In 2050 the persons over 50 years of age will constitute as many as 50% of the whole population. In the United States already in 2018 the number of drivers after 65 years of life increased to 45 million. According to the Centers for Disease Control and Prevention (CDC) it constitutes the increase by 60% as compared with year 2000. This process will still accelerate. Thanks to the development of medicine, more and more elderly people will drive vehicles and even make longer trips than it has been up till now. Nowadays many elderly people enjoy very good health. Even though their age is not an obstacle for them to perform their life activities it influences objectively driving a vehicle. Especially that the current road conditions differ substantially from those from a few decades ago. Older drivers have become the object of international studies performed on a large scale. They have allowed to point out common features for this group and its influence on the safety on roads.
Driver's age vs. safety
It is estimated that drivers must sometimes take from eight up to twelve decisions per one kilometre. There is definitely very little time to decide about performing a manoeuvre – just half a second. Therefore any limitation in sight, hearing or ability to concentrate exert substantial influence on correctness of the choice. Testing performed on senior drivers has demonstrated that 50% of accidents with their participation takes place on junctions. It is two times more than in the case of middle age drivers who cause 21% of accidents of this kind. It results from the fact that elderly persons can have problems with attention divisibility and quick assessment of a dynamic situation in the street traffic. Poor vision, worse contrast sharpness and narrow field of vision influence distance assessment behaviour of numerous participants on a junction. The testing demonstrated also that the elderly drivers behave safer than the ones of other age groups.
They take good decisions, but also need more time for them. The age related limitations are compensated by them, among other things, with diminishing driving speed and slower performance of manoeuvres. They give up driving at night and chose the routes that they know and which are easier, with a smaller number of junctions. Contrary to younger drivers they do not drive drunk and always care to fasten the safety belts. Appropriate interior equipment can be an additional convenience contributing to increasing the safety of elderly people.
Car equipment for a senior
Elderly people have larger requirements related to comfort as they frequently suffer from different pains and mobility impairment. Thus any discomfort or uncomfortable position may influence the stress level and diminishing the ability to concentrate. Therefore an important aspect is to select a car with the equipment, which makes the daily driving easier. It could seem that in this case the optimal solution would be autonomous or semi-autonomous cars.
Their cameras and intelligent systems substitute drivers in taking decisions and performance of some manoeuvres. However according to a survey performed by the American Automobile Association only one of ten elderly persons would be willing to buy a car with intelligent functions. It results, among other things, from getting used to traditional solutions and lack of confidence in new technologies. Thus the best solution would be the facilities within the passive safety systems adapted to the seniors' individual requirements.
Modern technologies and facilities for seniors
A key element of a car for a senior is a comfortable seat with the possibility of multilevel adapting to the driver's figure, even with a single depressing of a pushbutton. Modern technologies of fillings produced from the expanded polypropylene (EPP) allow for quick, economic and precise manufacture of such solutions. Thanks to small weight they allow to diminish weight of an element and simultaneously to provide it with precisely formed ducts allowing for leading wiring. Also an excellent solution is the active head rest with the EPP filling, which provides a solid support for head and stabilizes it in case of a collision.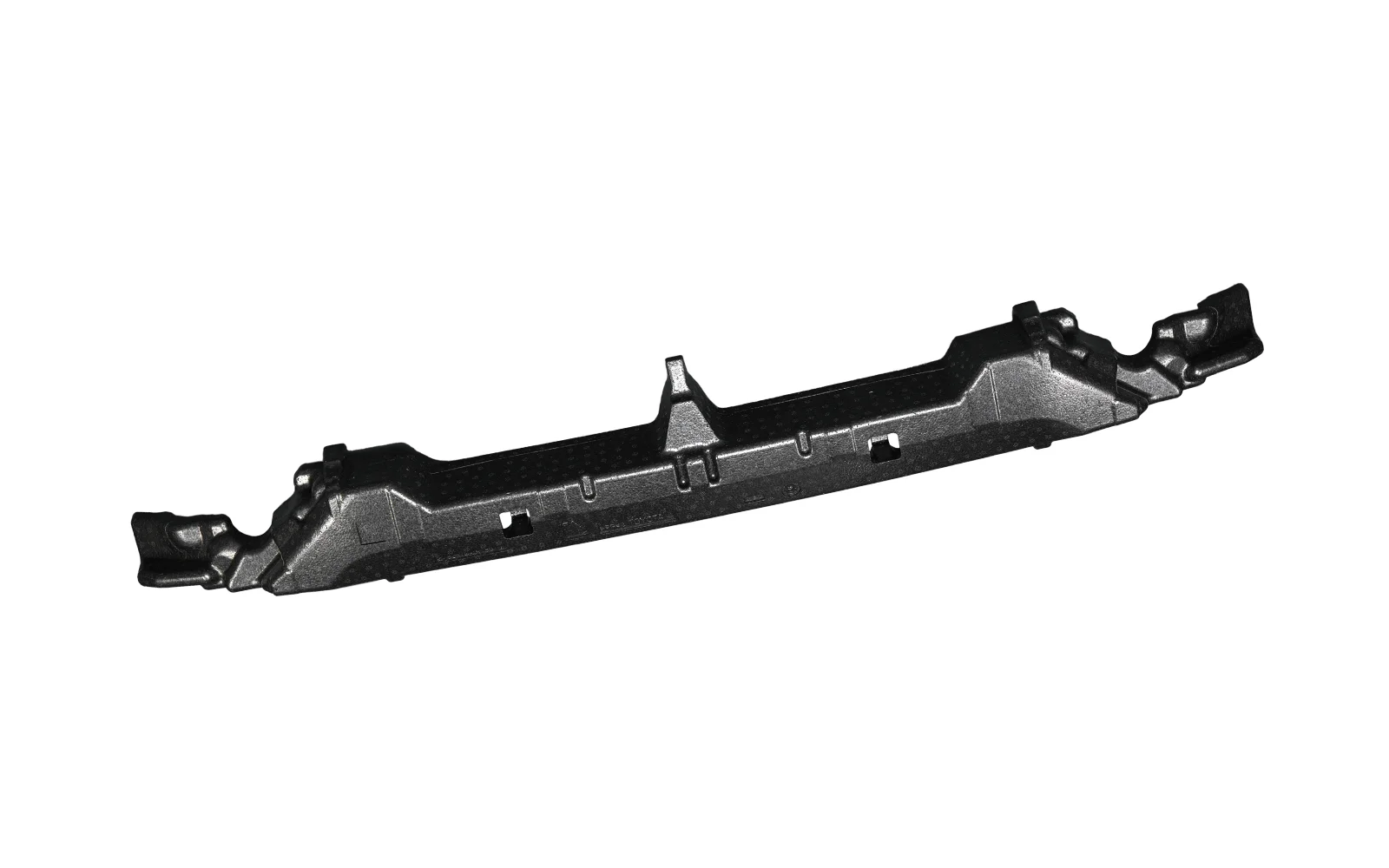 Also comfortable arm rests and so-called foot rests mounted under the steering column, which protect against leg injury, are made from the expanded polypropylene. Apart from the high resolution controls the important facility for seniors would also be increasing of visibility through the front windshield thanks to narrower pillars. The modern technologies of processing the EPP allow for optimal balancing of weight and mechanical strength of such elements, thanks to which it is possible to achieve the anticipated effect. The next aspect is protection against side impacts, which can occur during accidents on junctions. EPP panels prove themselves well in the role of door filling forming a durable safety buffer for passengers. The expanded polypropylene does not fall into pieces or get damaged durably, thanks to which it is used even in bumpers.
Then what should be the best car for a senior? The simplest answer is: a safe one, which will be contributed to with the relevant selection of elements of the passive safety systems. They condition largely the comfort and safety of elderly drivers. Providing for comfortable body position they allow to avoid pain problems during driving a car, which transfers directly to improvement of driver's concentration. However, first of all they guarantee the effective protection in case of a possible collision. It is all more important as the elderly people are more prone to any injuries than the representatives of the younger age groups.