Manufacturing of headrests – expanded polypropylene as the ideal material for manufacturing headrests
The headrest is an important element of passive safety. Due to its function, it must be made of high-quality materials that provide the driver with adequate protection in the event of an accident. Expanded polypropylene (EPP) is characterised by excellent parameters, a relatively low price, and considerable possibilities to adjust the shape of the manufactured part. EPP head restraints are also exceptionally light – the vehicle construction retains its weight. At the same time they are very shock and damage resistant.
The use of EPP foam solutions guarantees the correct distribution of energy in the vehicle, which contributes to the safety of passengers. Flexibility not only enhances comfort when sitting, but also simplifies the process of designing the appropriate form of this element, which will emphasize the individual character of the vehicle.
See also: Offer of EPP car seats elements
Automotive headrests – Knauf Automotive comprehensive experience in manufacturing EPP seat components
Since the beginning of its existence, Knauf Industries Automotive has been working towards developing expanded polypropylene processing technology. The knowledge and experience gained during this process has allowed us to create efficient and effective supply chain service. Thus we are able to meet the needs of even the most demanding customers.
See also: Supply chain cost optimization – Why is supply chain flexibility so crucial in the automotive part sector?
Using our know-how to improve the functionality of EPP components, we create a wide range of technical parts. One of the most important aspects of our business is the production of safe car seating components – like headrests. We focus on providing products that will fulfil their function for years to come. One of the products we are particularly proud of are car seat headrests for children. As a part of car baby seats they serve to improve comfort and safety of young passangers. Another important element we offer are active head restraints, designed to work properly under high load at the moment of a collision.
See also: Offer of EPP bases for child car seats
Car seat headrests for children – ensuring the safety of the youngest passengers
The competition to provide the most comfortable solutions is constantly developing. More and more automotive experts are trying to improve comfort for all passengers. The youngest travellers also have their own unique needs. Car seat headrests for children can be used to improve their sleeping position, provide effective support and reduce the unpleasant effect of vibrations in the cabin. With the help of EPP, making various types of head restraints is not a problem. The material allows the production of elements in different shapes, which makes it possible to adapt them to the interior of any vehicle.
Active head restraints – designed to help reduce injury and improving the safety of the drive
Active head restraints, consisting of a simple, but very effective construction, provide additional protection in case of an accident. If a collision occurs, the seat is tilted forward to protect the driver's spine. Due to the lever mechanism triggered when the car crashes with another object, the head restraint reacts immediately and effectively. This is a great way to significantly reduce injury and increase your chances of surviving a serious crash.
Active head restraints have a place on both the front and rear seats of the vehicle. Using such elements in cars allows for better results in IIHS and Euro NCAP tests. It is a significant change in the construction of the seat, but bearing in mind the life and health of consumers, it is worth choosing this type of car seat headrest.
See also: Passive safety systems – role of plastic in care safety systems
Why should you opt for Knauf EPP car seat headrests?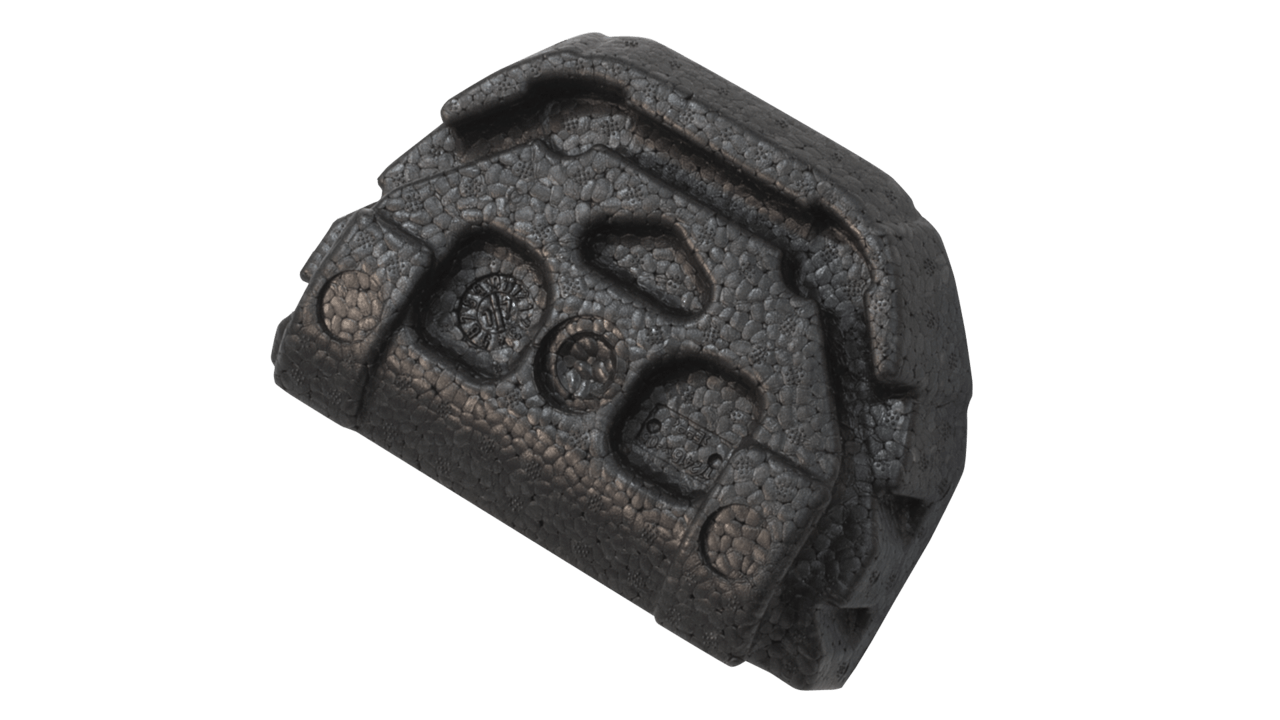 As a supplier of various automotive solutions, we do not forget the ones that originally have helped us gain the trust of so many partners. It is thanks to the mass production of high-quality headrests and other seating components from EPP that we have been able to attain such a high market position. It's been reflected in the ability to deliver cost-effective, unique, and safe elements to our customers. Knauf Industries' EPP car seat headrests can be easily adapted to any space. Like other components made of expanded polypropylene, they reduce assembly time compared to other solutions.
Ecology is important to Knauf Industries, that's why we choose as our key material the EPP foam, which is 100% recyclable. In addition, the foam materials used in vehicle seats and components afford impressive thermal and acoustic insulation, as well as resistance to multiple impacts. However, cooperation with Knauf Industries is not just a matter of the material technology which the powerful ID Lab facilities are working on. It also means great support for the supply chain – many years of experience and perfectly organized logistics solutions with a high production potential. This is a combination that improves the production and delivery of EPP car components and EPP car seat elements.