Seats in cars perform very important functions related to safety and comfort of travelling. Increasing requirements of the users and development of automotive technologies cause that they must feature more and more diverse properties. They are related to safety, travelling comfort or aesthetics. One of these technologies, which exert a decisive influence on the future shape of the car seats is the use of expanded polypropylene EPP.
The wide diversity of the car seat is presented by numerous segments of this vast market. Depending on material you can distinguish leather seats, fabric seats and seats from other materials. Considering application and functions this market is divided into standard seats, electrically adjusted seat, ventilated and heated seats or children's seats. The next division is according to the kind of the car. Within this range you can separate e.g., seats for passenger cars, agricultural vehicles, and heavy load vehicles. However, this is not the end, as e.g., the seats for passenger cars can be produced in different versions, depending on car equipment. Other shape of the seats will feature a small city car and its sports version with a stronger engine. However, there are standards and trends to which all the cars seats are subject.The first of them is safety, which becomes more and more significant.
Lighter car seats and passive safety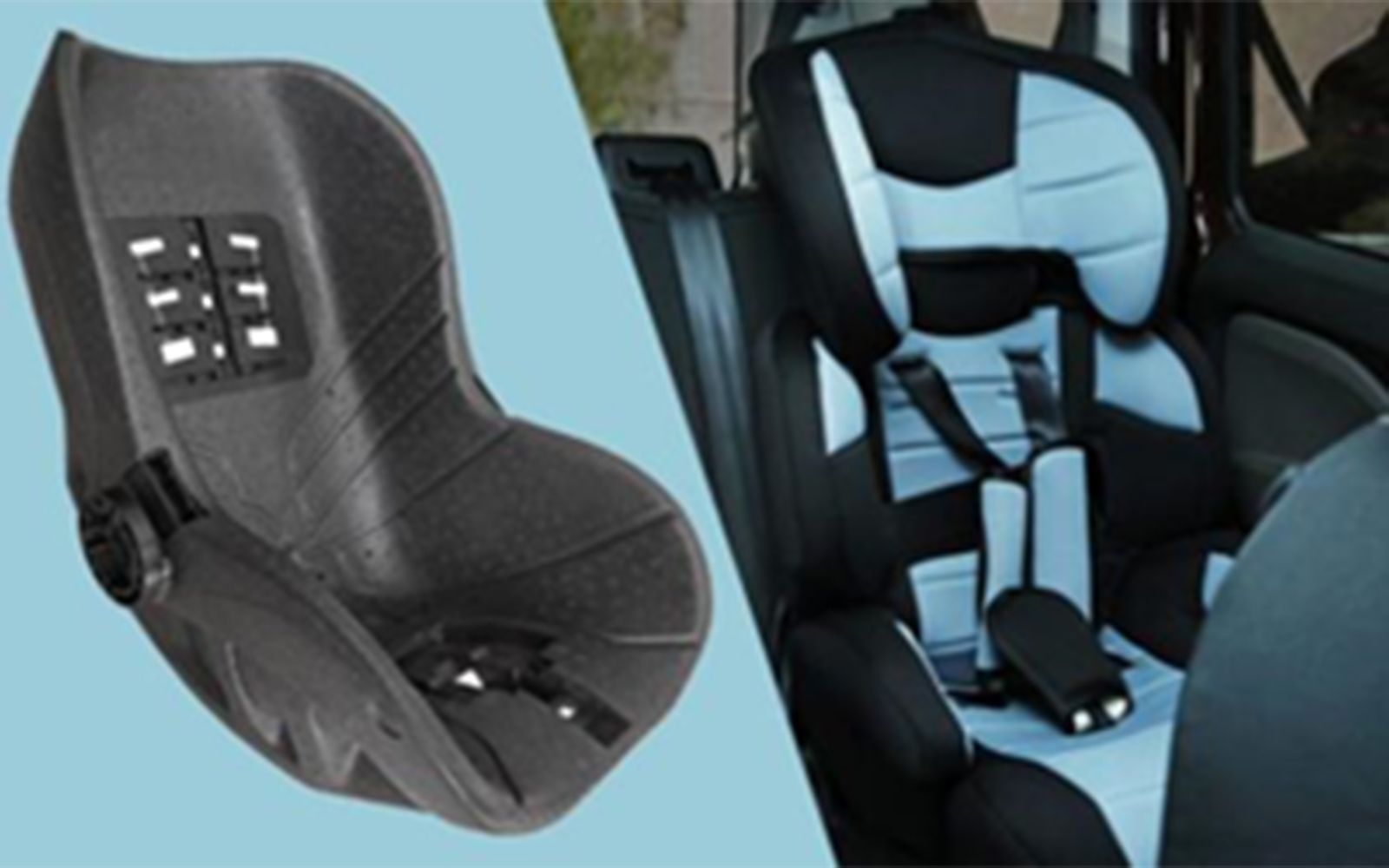 The two basic functions of the car seats are maintaining a comfortable position of a driver while driving and also protection of health and life in case of an accident. Every seat element is significant, beginning with head rests , which stabilize the cervical section of the spine, through seats and a back rests, which are supposed to stabilize the lumbar spine and to prevent leaning of the passenger body sideways on curves, ending with safety belts. All these elements must be produced from material of relevant strength.
At the same time diminishing of weight is pursued, which will serve reduction of vehicle emission . For this purpose, lighter metal alloys are used to make a seat frame and elements of expanded polypropylene as a space filling material, which can constitute even up to 40% of the whole seat. This material combines resistance to impacts and absorbing properties with light weight. How well it can protect even the smallest passengers of a vehicle is testified by the lightest child seat in the market made by Karwala company using the over-moulding technology at the Knauf Industries manufacturing plant. The seat frame from a plastic material designed in a right way was completely sunk in the EPP, which allowed to obtain perfectly durable and comfortable in use product that fulfils the strictest requirements in respect of the passive safety.
Read more: Lightest child safety seat with EPP in the world
Heated and ventilated car seats
The next trend gaining in meaning are the technologies that provide larger comfort of travelling by adjustment of microclimate – i.e., the seat featuring functions of air conditioning and heating. Growing demand for such solutions is related not only to increasing expectations of users in respect of equipment of modern cars, but also to development of the electric and hybrid cars sector, for which energy saving counts. In this context it is worth emphasizing that the expanded polypropylene features excellent thermal insulation properties. If applied in seats and backrests it allows for relevant directing streams of heat or cold.
Additionally, when used as the material for ceiling lining or door panel it effectively prevents transmission of heat energy into the cockpit in summer and heat escape out of the car in winter, allowing to maintain stable interior temperature in each season. Such modern seats should occupy the possibly least space and feature the smallest weight. The mouldings formed from the EPP not only decrease the seat mass and allow for cost effective production of components of any shape, but also, they can be easily combined with other materials.
Towards the ecological car seats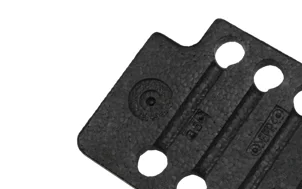 More and more drivers see their cars as one of the elements reflecting their lifestyle consistent with the nature and ecology. Hence, apart from interest in alternative propulsion technologies there is also growing emphasis on application in cars of the organic, vegan or renewable materials. Development of this trend is noticeable nowadays especially in the United States. New material technologies allow for substitution of popular plastics with e.g., sugar cane fibres or gaskets made from the plant-based material. The expanded polypropylene used as the filling material in car seats and back rests fits excellently into these trends as it is 100% recyclable and can be reused for manufacturing of other elements. In addition, its manufacturing process requires minimal amounts of energy and water.
How will the seats in autonomous cars look like?
It is still the future, but the autonomous cars heave a real chance to change the visage of motorization. The vehicles that will not require the attention and involvement of a driver will become mobile, transformed living rooms, bedrooms or even conference rooms. Thus, the seats will no longer serve just to stabilize the body of a driver while travelling, but they will also play the role of intelligent furniture featuring multimedia functions. The technology of the expanded polypropylene forming allows not only to produce multi-material seat elements of any shape, but also to furnish them with intelligent components. Fixing elements and special assembly channels made from it are used already today in car seats for directing wiring supplying power to various screens and Wi-Fi devices. The expanded polypropylene absorbs shocks excellently and prevents overheating of electronic elements, thus ensuring its effective protection and relevant operation conditions.