A new production line for EPP expanded polypropylene car parts has been launched at the Knauf Industries Wrocław production plant. This is another forward-looking investment that fits into the dynamic development of the automotive industry in Lower Silesia.
Lower Silesia is one of the five voivodeships generating a total of 66% of all automotive manufacturing in Poland. Intensification of investments in this region in recent years has given it recognition as the Polish automotive hub, right next to Silesia. The largest projects initiated in 2018 year include the Mercedes-Benz engine factory in Jawor and the Wałbrzych-based transmissions factory for Toyota hybrid vehicles. The proximity of a large academic center, access to qualified staff and over a dozen research and development centers have made this voivodeship a center for manufacturing of not only standard body components or traditional engine systems but also the latest subassemblies for electric vehicles, for example, LG Chem's investment in the lithium-ion battery factory in Kobierzyce. Knauf Industries has also taken notice of this trend and has launched a new line for production of car parts made of expanded polypropylene (EPP) at its Wrocław plant. We talk to Janusz Kołucki, Director of the Knauf Industries factory in Wrocław, about the opportunities for and perspectives of development of the automotive industry in Lower Silesia.
The Knauf Industries plant in Wrocław is known for its production of injection-molded plastic car components. What led to the introduction of this new material?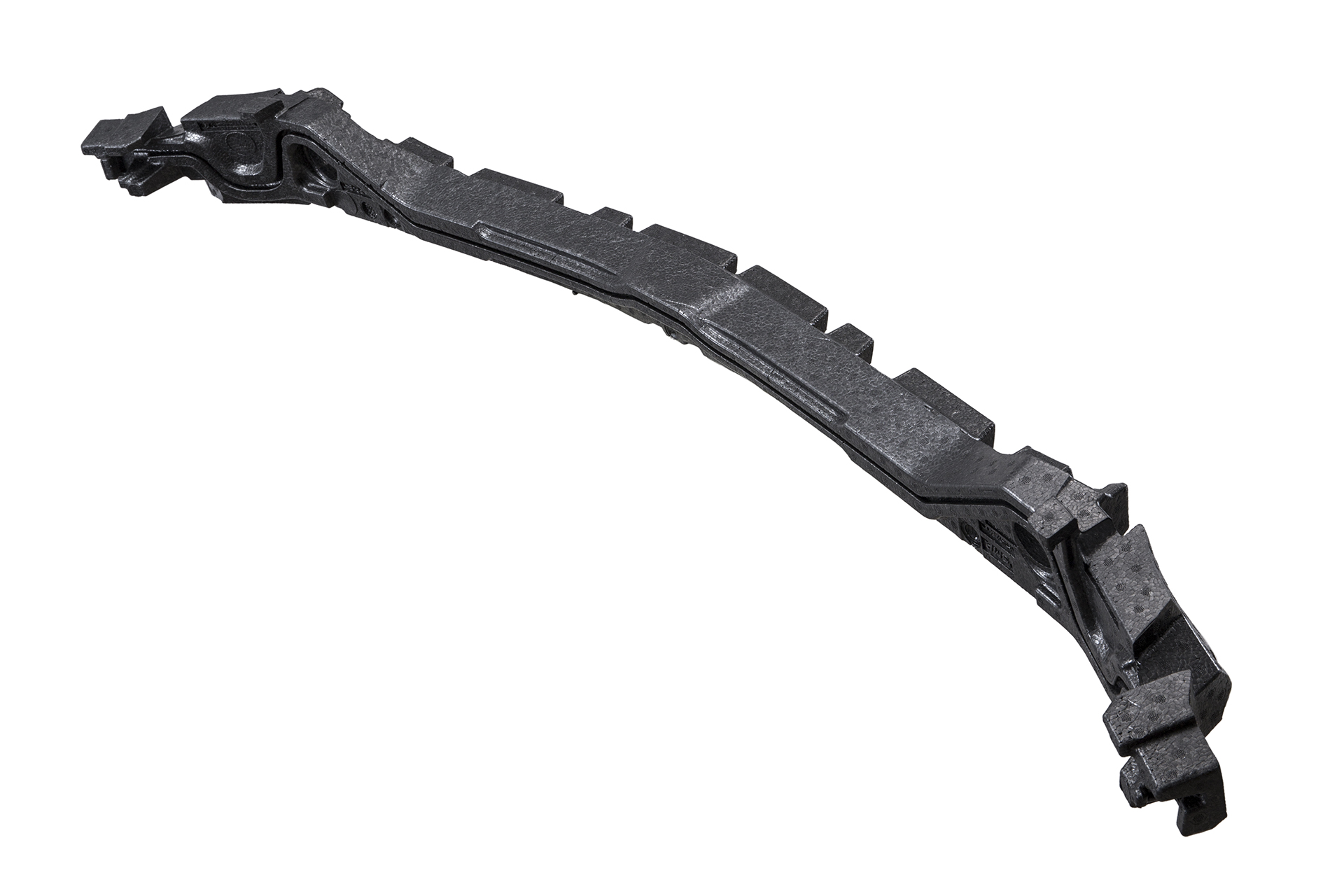 It's true that, until now, we had used injection molding technology for thermoplastics such as PP or ABS at our plant, which we used to manufacture pillars, bumpers and floor components. We consider the launch of a new production line for automotive components pneumatically molded from expanded polypropylene, EPP, to be a supplement to our offer that opens up completely new horizons. This is a forward-looking material that has many significant advantages from the perspective of the challenges currently facing the automotive industry. It is characterized by light weight and high strength, and furthermore, it absorbs impacts, thanks to which it can ensure safety while simultaneously reducing vehicle's weight. This is why expanded polypropylene is successfully replacing heavier and unrecyclable traditional foams as the raw material for manufacturing fillings for seats, headrests and backseats, but it is also perfectly suited for playing the role of a shock-absorbing component in bumpers. We also see this material's substantial potential as a raw material for production of transport packaging, due to, among other things, its high strength and optimal thermal insulation properties.
Is EPP molding technology currently enjoying large interest?
Decidedly yes. We started production at the beginning of October, and we are already realizing five projects for large customers, including two types of impact-absorbing inserts for bumpers in passenger cars and toolboxes, which will be used in trucks from a well-known brand. Backseats with metal frames are also currently being produced at Knauf Industries Wrocław for a manufacturer known for its high safety standards. This is a rather complex task, since the frame must be surrounded by EPP granulate during the molding process, after which a sponge-lined cover is pulled onto the entire component. We are currently in talks with representatives of two large automotive corporations, and we are also working on a project involving manufacturing of EPP packaging for our current customers. Besides ongoing orders, we also support foreign Knauf Industries plants. The most recent example of this is production for our sister factory in Hungary. As you can see, a lot is happening, and these are just the first months following the line's launch.
In your assessment, is the location of the Knauf Industries Wrocław factory beneficial from the perspective of the new project's development?
Lower Silesia in general is a very good location in terms of both logistics and the relative proximity of current and potential customers from the automotive industry. The majority of plants manufacturing the EPP granulate required for production of our material are located in Germany or Czech Republic. The well-developed transportation infrastructure means that supply is fluid, and small distances reduce transport costs. Because of this, we can propose a more attractive offer and guarantee high reliability of deliveries for our customers. Not far from here are the headquarters of the largest automotive manufacturers, including in Jelcz-Laskowice, Gliwice, or Kvasiny in Czechia. The proximity of the Wrocław University of Technology, a large academic center, with its Department of Casting, Plastics and Automation, is also very important. There, we do expert evaluations, but we also benefit from teaching support when training machine operators, which is critical for maintaining quality standards. The convenience of this location is also confirmed by other large industrial companies – an industrial manufacturing zone has formed in the immediate area of our plant and is continuously growing.
The EPP plastic parts production line was launched just at the end of last year, but perhaps you have some plans for expanding it in the future?
In view of the multitude of projects we now have and the ongoing talks we are holding, expansion of our technical and production capabilities is indispensable, but it is already happening. For example, we have supplemented our offer with texturing of expanded polypropylene parts using modern technology that enables application of patterns with high accuracy. This makes it possible to give products a very attractive design without additional operations like coating with film or fabric. In 2020, we plan to start a second, automated production line with a robot, which will facilitate and accelerate processing of more complicated automotive components. Over the next several years, we are also thinking about implementing a line for film-coating of EPP components. We think of this year's launch of new production as only the beginning of a new stage. We are working intensively and continue to seek new production solutions that may add value for our customers.