Based on the future-proof blockchain technology, a digital project for the automotive industry has made it to the list of the 50 largest and most innovative ventures of its kind according to the Forbes magazine. The XCEED data chain created by automotive and IT leaders such as Renault, Faurecia, Coşkunöz, Knauf Industries, IBM and Simoldes makes it easy to track the quality and origin of thousands of automotive parts in real time.
Applications of blockchain technology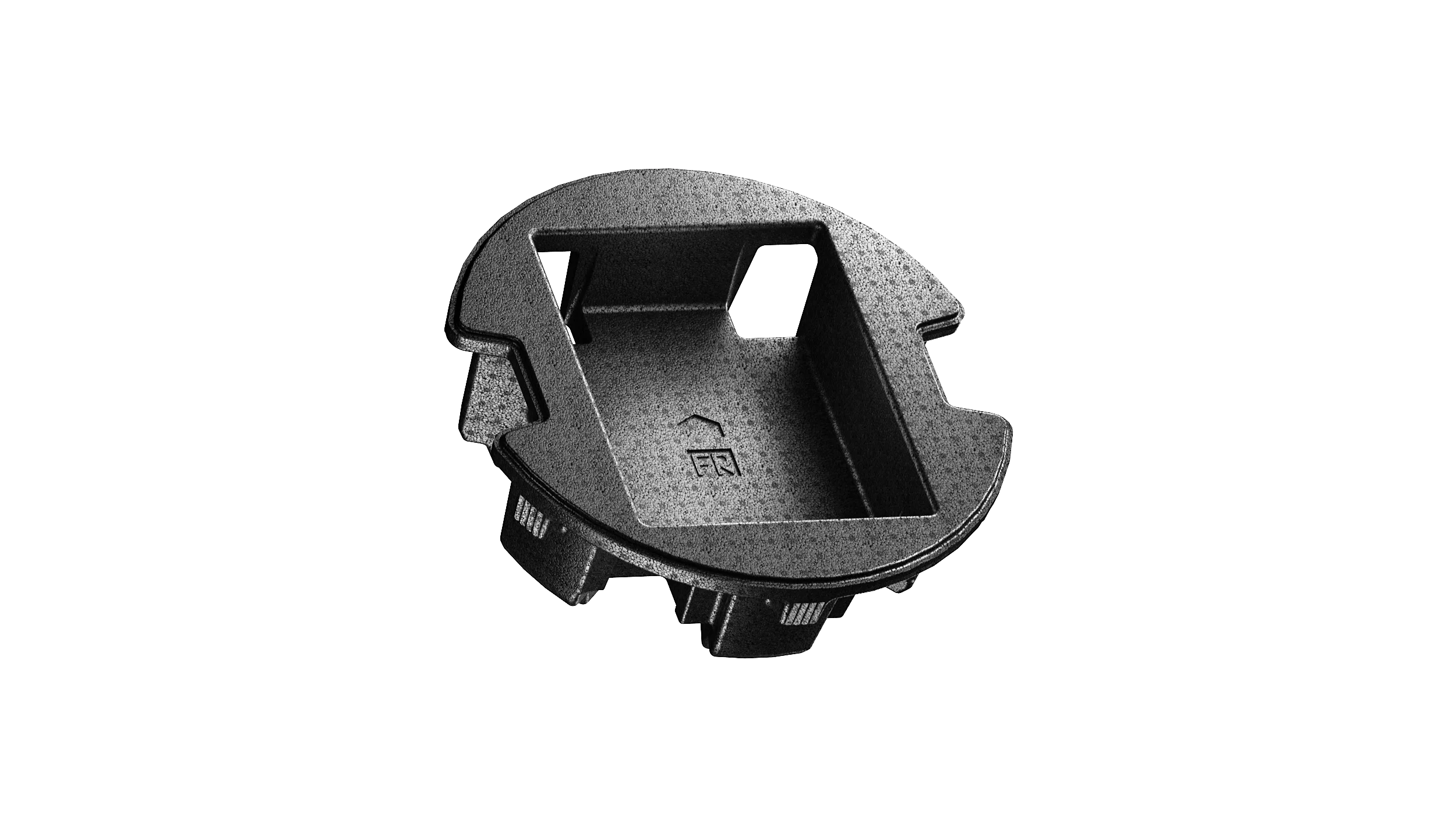 Although the first use of blockchain technology was to create a marketplace for the virtual currency bitcoin, it is becoming less and less associated with cryptocurrencies these days. Its dynamic development in recent years gives rise to a growing number of innovative applications, even in industries far from the financial market. The blockchain containing transaction data and the exchange of information between individual users offers real benefits in the form of full transparency of processes, guarantees of data reliability and security, and the ability to track all changes in real time.
Development of blockchain technology
The power of blockchain technology is used today in areas such as insurance, real-estate rental, vehicle sharing, logistics, energy distribution or even vote counting systems. The ability to monitor processes recorded in the form of a data chain makes blockchain technology seem to be designed specifically for supply chain management in the manufacturing industry. One of the 50 largest and most innovative projects of this type in the world is the XCEED platform launched last April by Renault, Knauf Industries, Faurecia, Coşkunöz and Simoldes in cooperation with IBM.
See also: XCEED – blockchain in the automotive industry
What is blockchain technology and how does it work?
Blockchain is a technology based on a chain of data blocks that is used to transmit and store data about the online transactions that have taken place. This creates a "virtual ledger" that can be accessed by all users of the chain at any time and any place. A distinctive feature of blockchain technology is its complex architecture. Each block collects data, and once it is saturated, another block is created to form the next link in the chain. The cryptographic algorithm which is the engine of the blockchain technology ensures unbreakable connections between consecutive blocks, so that the previously entered data cannot be changed.
Security and transparency of blockchain technology
It is estimated that counterfeiting or breaking blockchain would require computing power equivalent to half of the Internet, which guarantees its complete security. Importantly, blockchain technology also does not have a single owner or administrator. It's a distributed ledger that is available to all participants who create it in identical copies across multiple locations on the Internet. It is the "democratic" and open nature of this tool that makes it more and more eagerly used by a growing number of companies and institutions – now including leading automotive suppliers.
Who is using blockchain technology?
XCEED is the first blockchain project in the automotive industry and although its testing phase was completed only last year, it already brings real benefits. The platform was created in response to the ever-increasing requirements related to safety systems or environmental protection in the European Union.
The use of blockchain technology in supply chain management
Blockchain technology enables Renault to trace the supply chain made up of suppliers of thousands of automotive parts used in manufacturing processes across 16 factories across Europe. Specifications stored in blocks of data stored in the distributed cloud make it possible to determine whether, for example, the type of bolts used or the shape of a car headrest conforms to current standards. If irregularities are detected, the manufacturer can notify the sub-supplier at the touch of a button, avoiding time-consuming audits that last for weeks.
Since blockchain is co-created by all its users, the success of the XCEED project would not have been possible without the active involvement of its major Tier 1 suppliers and OEMs. Knauf Industries, together with Faurecia, Coşkunöz and Simoldes, were actively involved in the initiative from the testing phase to the successful full-scale implementation. Developed by IBM, the XCEED platform is based on the open Hyperledger Fabric protocol, which enables very efficient communication between the different users.
You may also be interested: How to effectively use big data in automotive manufacturing?
Development of blockchain technology in the automotive industry – advantages and application of blockchain
The automotive industry has always been subject to dynamic change, which has accelerated further in recent years. Intensive electrification, changes in the expectations of potential buyers and extensive development towards autonomous cars have made planning and production processes even more complex.
Why is blockchain technology important and how will it be implemented?
Blockchain technology enables a faster flow of information and ordering of processes which take place between the manufacturer and numerous suppliers of an increasing number of often very complex car parts. The creators of XCEED ultimately plan to include as many as 3,500 suppliers in the platform, which will make it possible to trace the origin of each of more than 6,000 components used in Renault cars from their source. In addition to monitoring the quality of components in the supply chain, this will also make it possible to check whether, for example, raw materials come from ethically acceptable sources.
What is the future of blockchain technology?
In the future, the complete ecosystem could also include car dealers and even end customers, who could enter service requests via this channel, for example. In fact, all processes taking place in the automotive industry, from communication with the customer, through purchase and financial instruments, to production and service, could take place in a virtual world, thanks to blockchain technology. As you can see, the XCEED project is a breakthrough step towards innovative use of blockchain technology in the automotive industry.
Contact Knauf specialists for more information on how blockchain can be implemented in your factory and the technologies we use to produce high-quality automotive components.