Dunnage is widely used in transportation. Its main task is to secure the cargo during transit. It is used for securing goods on various means of transport, securing containers, as well as for creating special enclosures for machinery and equipment. Most commonly used are various types of boards, wedges, ropes, turnbuckles, tapes, cardboard or foils, although this is not the end of the available solutions. Especially noteworthy nowadays are reusable dunnage materials.
Effective protection of parts in transit
Dunnage is a form of transport packaging that is used to secure cargo both inside and between containers. It is used, for example, during transportation by ship, truck or train. Until recently, inexpensive waste materials were used, characterized by much less strength than the solutions used today. Today, the most widespread applications are more sophisticated raw materials that provide effective protection against damage that can arise from shifting products, constant vibration or impacts. We are referring primarily to materials such as wood, steel, plastic, corrugated cardboard, paper, bubble wrap, cardboard and air cushions.
See also: Automotive transport packaging & EPP dunnage manufacturer
How do you secure loads properly?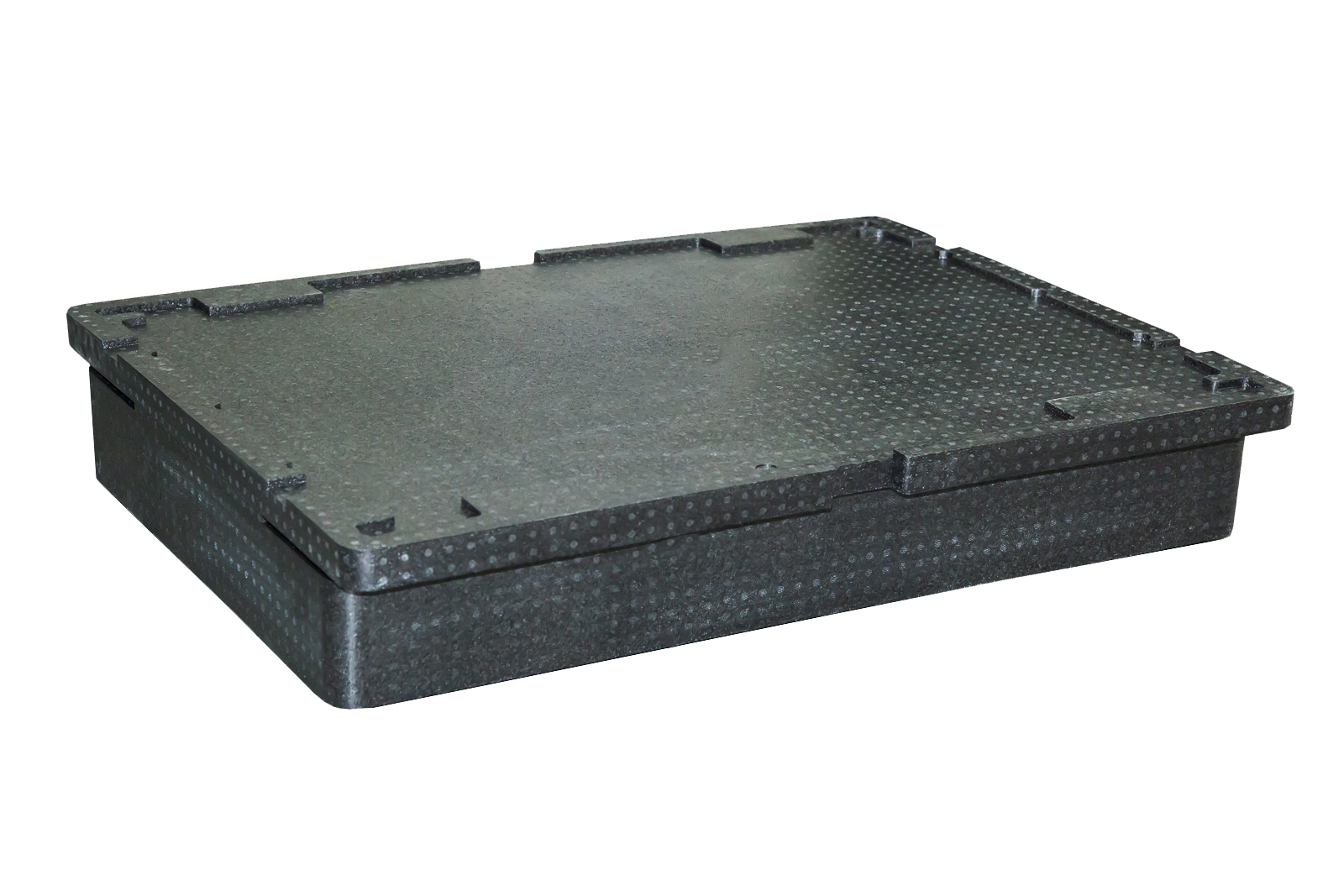 There are many ways to secure cargo. Regardless of the method, the goal is the same – properly secured goods should not be displaced by inertial forces. Loads can be secured block-wise by supporting them with dunnage which eliminates free spaces between various elements. Another way is to press the cargo against the floor (pressure mounting) – as a result, the frictional force between the cargo and the cargo box is higher, which helps reduce the movement of the goods. Special pressure belts are used for this purpose. Lashing mounting is done with straps, ropes and chains, which prevent the cargo from moving in either the longitudinal or transverse direction. Other methods include bolt lashing, used mainly for the transportation of containers, and mixed lashing – a combination of other methods.
See more: Packaging in logistics and packaging management optimization methods
Most commonly used dunnage materials
Dunnage can be made from various combinations of products commonly used to secure cargo for transportation. For example, bundles of components are often used, in which all the parts for a specific application are placed. This way the components are organized and thus ready for quick and easy assembly by the operator. The purpose of using such solutions is to increase efficiency and reduce the number of large containers that would otherwise be needed to carry separate parts.
Plastic is also quite popular in this field, making it possible to produce materials in non-standard shapes. These can be enhanced with corrugated cardboard, which is folded into a set of compartments. To absorb shock, some manufacturers also use foam pads on the bottom of such packaging. Dunnage solutions can also combine several materials – including plastic, corrugated plastic, cardboard, metal, wood or foam. By combining various materials customized, tailored designs may be created that are ideal for securing products of a specific type.
See more: Sustainable plastics – innovative materials for automotive sector
Reusable dunnage materials – the answer to rising raw material prices and emphasis on ecology
Until recently, the logistics industry treated dunnage as a cheap, ready-made commodity that went straight to the landfill after a single use. However, the increase in the number of goods moving through various supply chains has resulted in a considerable increase in the amount of such waste. Another sizable problem for manufacturers of such solutions is the steady rise in raw material prices. These two issues mean that interest in reusable packaging is constantly growing. Such products are eagerly used by companies in various sectors, including the automotive industry.
Air cushions
Air cushions are increasingly used as reusable dunnage due to their low weight, high strength and unique ability to absorb vibrations and impacts. They consist of two layers – an inner polyethylene (PE) bladder and an outer part made of paper, PE or polypropylene (PP).
Plastic dunnage
Another innovative dunnage material that supports the reusage-philosophy is PE foam, which can be sold as sheets with closed cells or as rolls. Its greatest advantage, apart from reusability, is its great versatility. PE foam can serve both as a stand-alone dunnage and as a raw material for molding when creating custom solutions.
See more: Which material to choose for automotive returnable packaging?
Choose the right type of dunnage for your business
Knauf Industries designs efficient, customized solutions in the area of dunnage for the automotive industry. All our packaging complies with automotive industry standards and sustainability principles. One example of these solutions is the EPP returnable packaging, as well as dunnage racks. These include environmentally friendly transport packaging for automotive components that perfectly protect them from mechanical damage during transit. Packaging from Knauf Industries is very lightweight and chemically inert, while being much more durable than packaging made from other plastics. Low weight paired with reusability is a combination that efficiently optimizes production costs and reduces the carbon footprint.
Do not hesitate to contact us for custom production solutions of automotive reusable transport packaging and dunnage.