The car, as the end result of a long production chain, consists of thousands of different kinds of parts, of various shapes, sizes and weights. The vast majority of these are usually manufactured outside the factory where the cars are assembled. In order for a car manufacturer to be able to produce vehicles efficiently and deliver to the market on time, plants must receive individual parts from sub-suppliers according to a precise, pre-planned schedule.
Komebac® transport and storage containers – packaging properties in logistics and production for the automotive industry
A very important element of the whole process are reusable, durable and practical recyclable containers used both within the company and between business partners. Knauf Industries, drawing on its extensive experience as a Tier 1 supplier to automotive OEMs, has developed the innovative Komebac® containers made of EPP expanded polypropylene. They are lighter than standard plastic solutions and at the same time they protect the transported components more effectively because they are made of a material that absorbs energy. The same material has been used for years in car bumpers and many other safety components. EPP foam is impact-resistant and its durability is estimated even at 15 years. In addition, Komebac® containers can be tailored to the needs of the specific production line and the packaged component in terms of all parameters, including the use of electrostatic material.
See also: Returnable transport packaging from EPP – Knauf Automotive offer
What functions do storage containers perform in logistic processes?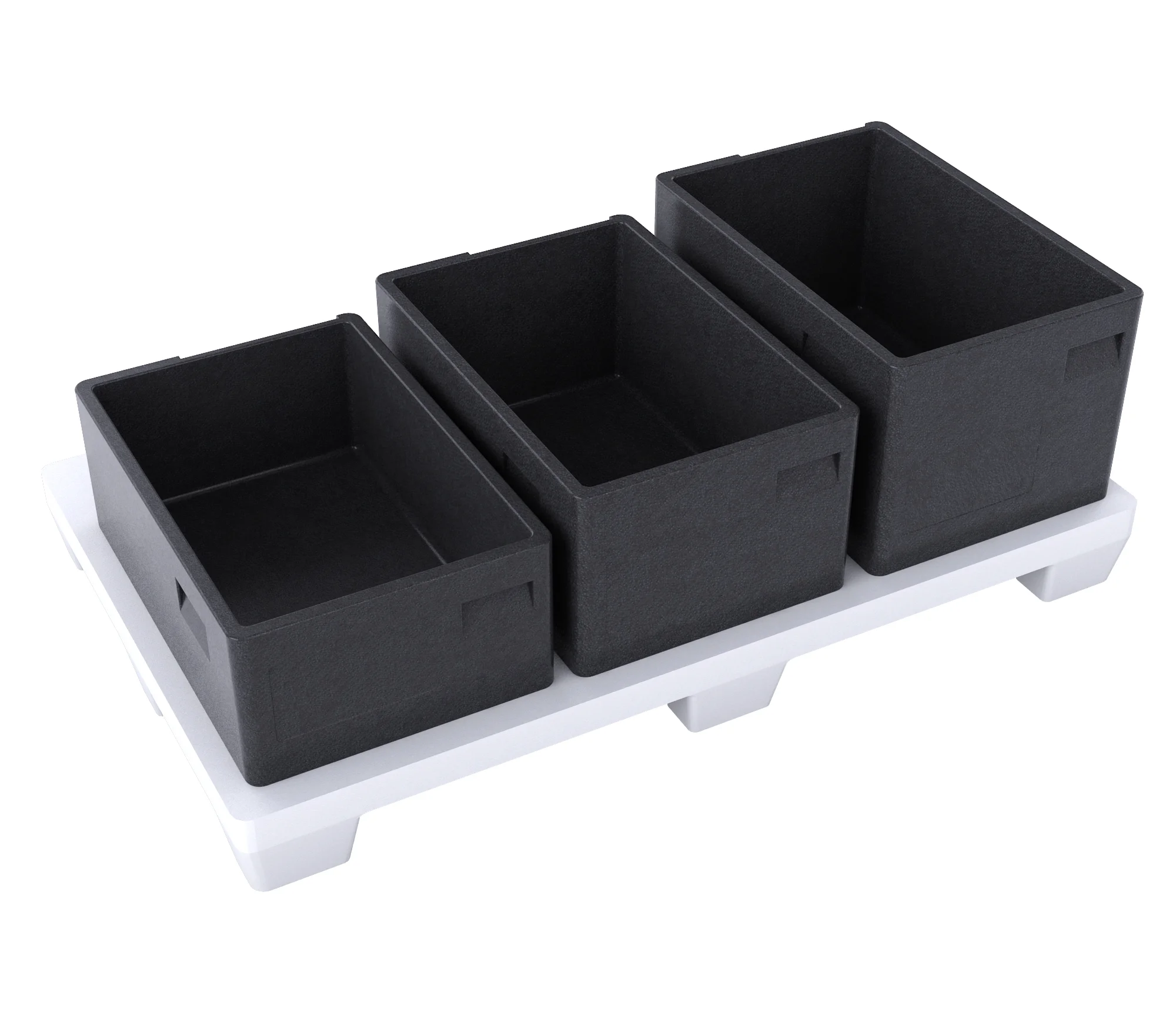 Manufacturers in the automotive industry often offer car models in many versions with different engines and accessories. Storing thousands of different components that are waiting for final assembly would be very inefficient. For this reason, the automotive industry has developed a very complex network of links between final product manufacturers (OEMs), direct suppliers of ready-to-assemble Tier 1 components and a number of sub-suppliers supplying semi-finished Tier 2, Tier 3 or Tier 4 products. Throughout the whole process, what counts is both close synchronisation and just-in-time delivery reliability, as well as ensuring the highest quality product. Any damage to parts during transport is excluded. Therefore, in addition to meticulous planning and process automation , choosing the right reusable containers is crucial. They not only have to be durable and properly adjusted to the contents and protect them from damage, but also strictly meet the needs of production plants and facilitate transport.
KLT plastic containers and returnable containers made of EPP
The most common type of packaging in logistics and transport used in the automotive industry are KLT-type plastic storage containers made of polypropylene copolymer. An innovative alternative to this solution is Komebac® packaging.
For the production of Komebac® storage containers, 60% less raw material is required than for standard KLT plastic containers measuring 600 x 400 x 320 mm. This results not only in less material to transport and less strain for the operator, but also in 60% less material to recycle compared with traditional plastic storage containers of the same dimensions.
See also: Packaging for automotive – what material should be chosen?
Ultra-lightweight storage and transport containers for today's challenges – Komebac® benefits
The drive to optimise production costs while minimising the environmental impact of the automotive industry means that new logistics and material solutions are still being searched for. Thanks to the practical properties of the material and carefully thought-out design, Komebac® single-material storage containers offer benefits at almost every stage of the logistics chain. Almost 95% of the volume of this material is made up of air, which makes it 65% lighter than traditional plastic packaging.
This means less total weight of the load, which can result in lower fuel consumption, cheaper transport and easier manual handling. The low weight of the packaging translates into its ergonomics and ease of use by a single operator.
What is more, due to its excellent damping properties, the expanded polypropylene (EPP) does not generate noise during belt transport, which improves the working environment in the loading halls.
Perfectly flexible, reusable storage and transport containers from Knauf Automotive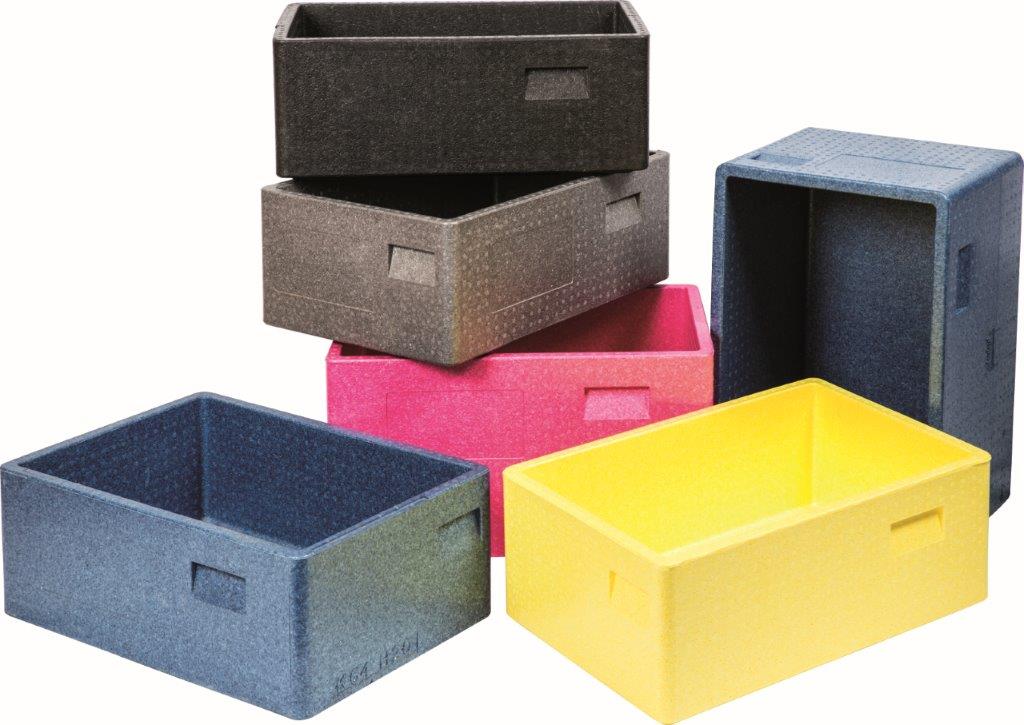 Komebac® reusable transport packaging is available in various versions, depending on individual requirements. They can be closed or open storage containers. It is possible to apply embossed logos, adjust colours or even configure the space inside, depending on the type of the content. This allows for a legible arrangement of products in the warehouse. For example, it is possible to stack containers in one colour assigned to a given product version, thus differentiating them from the others.
Apart from naming and labelling, it is also possible to use special sensors recording transport parameters, which are transmitted in real time, thanks to which a transport company or a forwarder receives accurate information about the load.
All these benefits of Komebac® containers make it a lightweight and safe logistics solution for various automotive components.
Please contact us for more information.
Download KOMEBAC® Product Brochure