The automotive industry has always been eager to adopt new technologies and methods in the manufacturing process. High competition and constantly growing user needs are effectively driving innovation in many fields. This also applies to the production of individual components – in this context 3D printing and injection molding, among others, are currently being used. What are the characteristics of these technologies? Can they be combined?
3D printing and injection molding in the automotive industry
These technologies can be involved in the production of both interior and exterior vehicle parts. With their help, components such as bumpers, door panels, floor rails, vents, door handles or dashboard elements are made. What are the characteristics of these two technologies?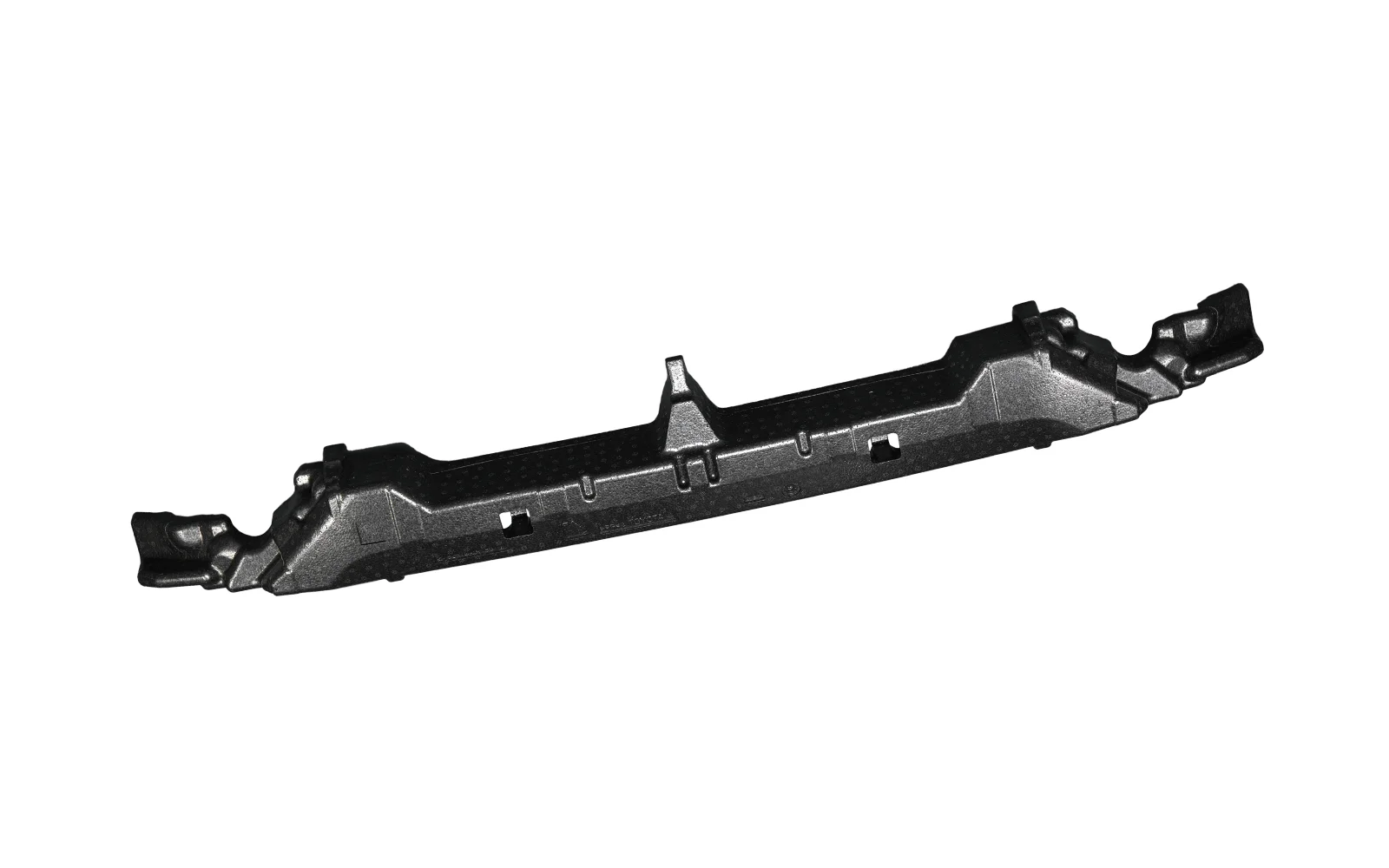 The origins of 3D printing, also known as additive manufacturing, date back to the late 1980s. Although the development of this technology has spanned several decades, it is still quite innovative and extremely useful – its main advantage is the ability to build three-dimensional tangible models that replicate the digital ones. 3D printing is used in many industries, including automotive, where it is used at almost every stage of manufacturing. The technology is used for prototyping, manufacturing spare parts, and complete components, among other things. This is a solution that has many benefits – including low weight of parts made with additive manufacturing technology, as well as high durability.
Read also: From design to the finished product – Injection mold manufacturing in cooperation with Knauf Automotive
3d printing vs injection molding – what is the difference between these technologies?
Injection molding is an alternative to 3D printing. It is also widely recognized in the automotive industry. Here, the manufacturing process involves injecting a plasticized mass of material into a mold cavity, which is then subjected to cooling, to solidify the product. The whole process must take place under a certain pressure, and after the plastic mass solidifies the desired shape is achieved. Differences between these methods are quite significant, because they concern not only the technology itself, scale of production, but also the tools used. This translates into the cost of manufacturing elements, their durability and speed of the whole process. Nevertheless, both of these methods have their advantages – what is more, it is possible to combine the benefits of 3D printing and injection molding.
Read also: How reverse engineering is used in manufacturing for automotive industry?
3D printing vs injection molding – when you should use each method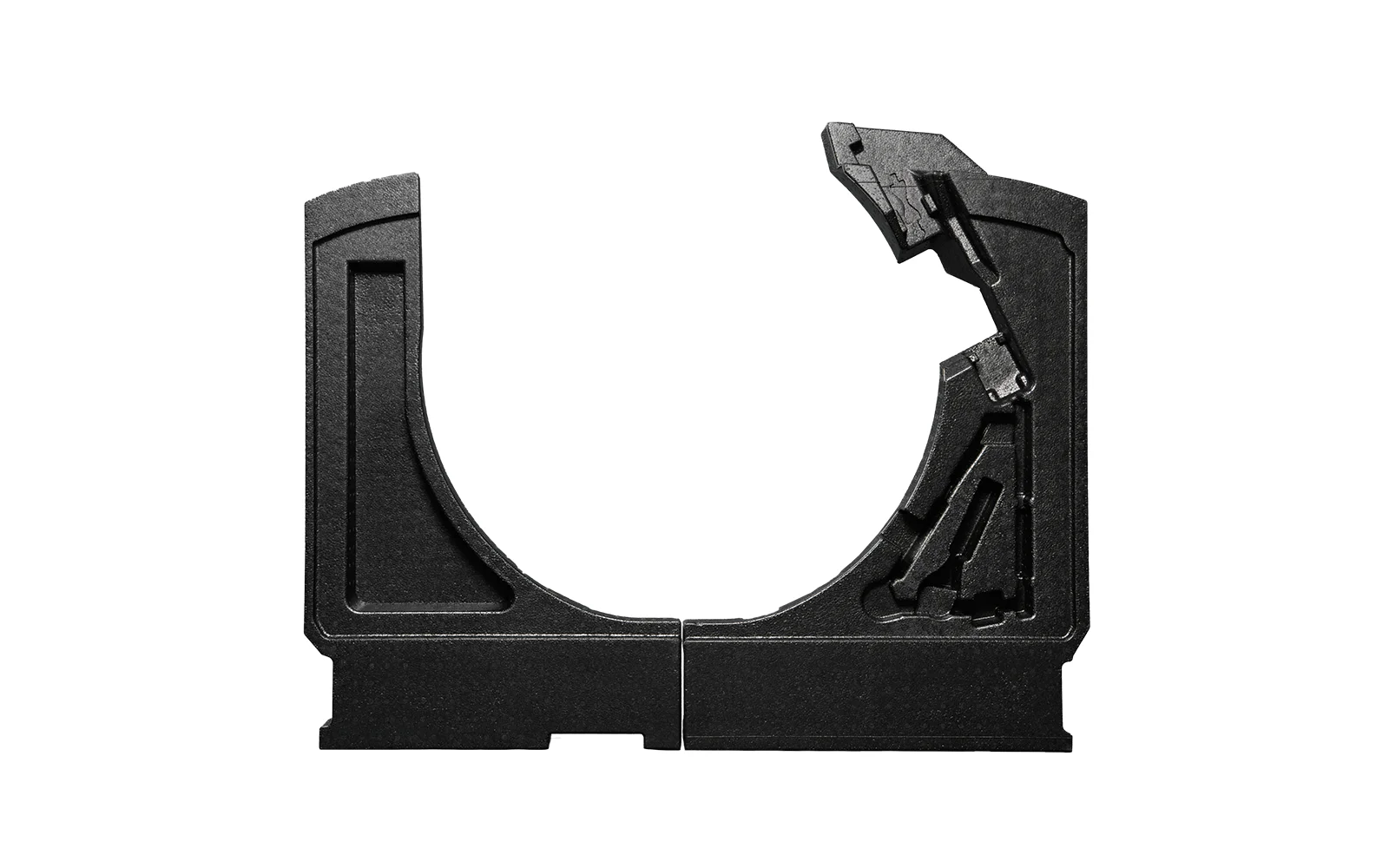 3D printing is most often used in situations where short lead times are critical or when designs are subject to frequent changes. It's also a good choice when there are small production runs (up to 100 parts) and relatively small elements to be manufactured.
Injection molding, on the other hand, is a suitable option if longer lead times are possible, and for high-volume production without prototyping. The process is also quite flexible, allowing the method to be used to manufacture parts of any size or level of complexity.
As a result, 3D printing will be a good starting point for manufacturing, especially for small volume runs and prototyping.
Read also: Value added in manufacturing of car parts
Benefits and drawbacks of 3d printing and injection molding
3D printing (additive manufacturing) has a low cost of implementation, which can be particularly important for small, growing companies. In addition, it is possible to easily make changes or fix errors associated with the design, therefore it is ideal for the prototyping stage. However, it is worth noting that this method is not without its drawbacks – the most important of which is the limited number of products that can be printed simultaneously, which affects the speed of the entire manufacturing process.
The key advantages of injection molding include high production rates, outstanding durability of the final product and the ability to mass-produce parts without defects, which significantly minimizes costs. The downsides, however, are the design limitations that result from the geometry of the mold, as well as the difficulty in introducing changes. The last aspect, however, can be mitigated with proper project preparation. Furthermore, injection molding may involve higher introduction costs, but with high volume manufacturing it quickly proves to be a very cost-effective method.
Read more: Injection molded car parts manufactured by Knauf Automotive
Is it possible to combine the advantages of these two methods?
Until recently, 3D printing and injection molding were considered two competing methods, but the automotive industry is proving that these technologies can successfully complement each other, bringing new benefits for businesses. 3D printing is an indispensable method primarily at the prototyping stage of the injection molding project, which must always be driven by a detailed analysis to ensure that the target part fulfills its utilitarian and aesthetic functions. Before deciding to implement the project, it is a good solution to create a prototype on a 3D printer. This helps eliminate any errors and ensures that the solution will be consistent with the objectives and expectations of the customer.
Read also: Computer Aided Engineering in plastic injection
Automotive components – from mold design to part production
Knauf Automotive is committed to innovation in the automotive field. The combination of 3D printing and injection molding opens up significantly more possibilities and leads to higher quality final components such as dashboard parts, door and window pillars, roof modules, wheel arches and grilles.
Read also: Case study: Front-end module pedestrian passive protection – Renault Captur front air guides and front bumper shock absorber.
Each mold design is subjected to an in-depth analysis so that there is no room for error at the final manufacturing stage. Achieving the intended objectives is possible thanks to the 3D printing method, which is irreplaceable during prototyping. This approach allows for corrections and early elimination of any inconsistencies with previous specifications. Knauf Automotive uses versatile NX Siemens and Catia software to design the molds and create prototypes.