Our goal is to offer the greatest value to our customers. Besides manufacturing plastic parts, Knauf Industries offer additional high value added services. We help our customers receive plastic parts in a form that is ready to be delivered to the market. We cover the whole process from the idea, through injection molding, delivery of finished products for automotive industry.
Value added in injection molding process and prototyping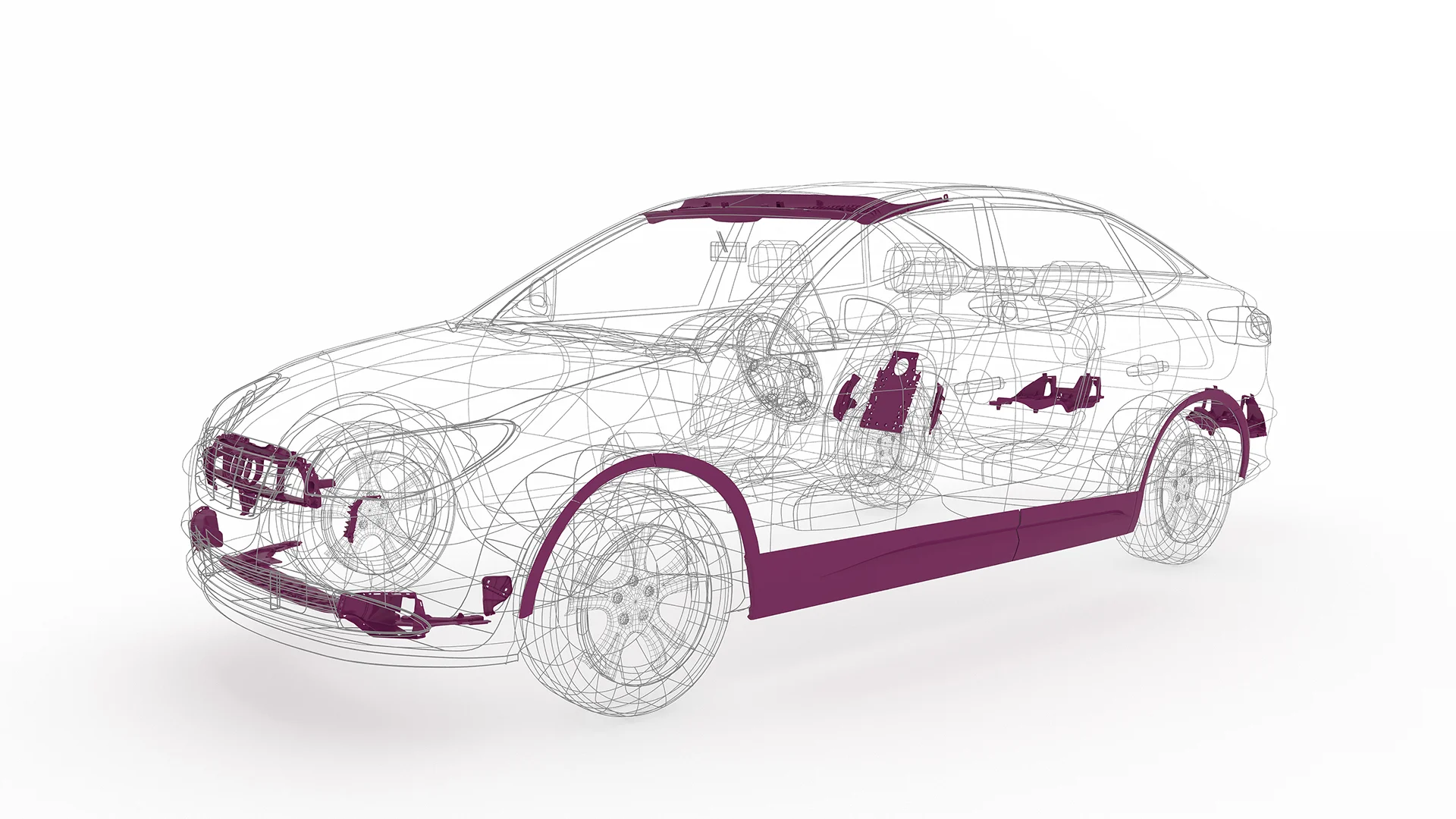 We support our customers at every step of the way. Our team can guide you through design best practices, including recommendations on wall thicknesses, plastic types, shrinkage compensation, radius limitations, weight reduction and finishing. Once the final design is approved, we create a specification sheet that includes an economic analysis and optional cost-saving design considerations. Prototyping is another opportunity to review the design and identify product improvements before production. Simply provide a supported CAD format, and we will create a 3D model.
We are experts at what we do, which is why our technical designers create a DFM design (Design For Manufacturing) based on the final design. This design and prototype plastic injection molding guarantees that the product will comply with our quality standards and also with the customer's specific requirements.
Injection mold design
Based on the design and technical specification, a team of specialists will decide on the mold's final shape. Due to our long-time experience in the development of injection moulds, we can guarantee efficient and durable production. Afterward, working closely with our tool manufacturers, we monitor the progress of work and assure that the result will be on time and with the expected quality. We cooperate with over 30 different injection mold manufacturers around the globe. Our customers can choose either Europe (Portugal, Italy, Poland) or Asia.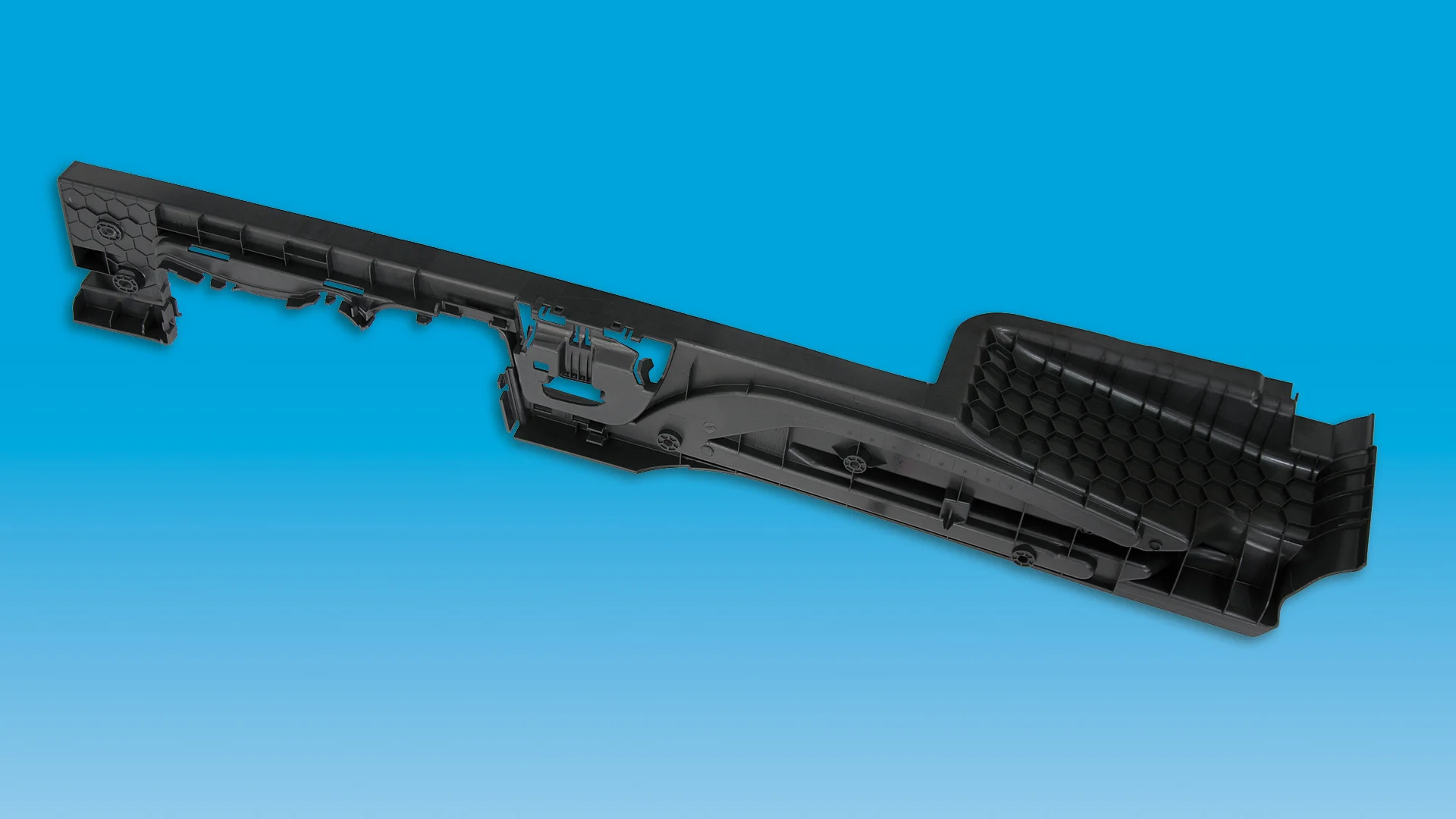 The production of parts for the customer is not the last step for us. Besides bringing added value to the whole design and production process, we provide various post-production services:
Car parts assembly
Knauf offers assembly of automotive components. From simple, manual operations to complicated multi-step procedures, including the use of an automated assembly line.
Ultrasonic welding
Knauf performs an ultrasonic welding process that uses high frequency sound waves to create molecular heat between thermoplastic materials. Plastic is melted and forms a molecular bond between surfaces that joins two parts together.
Value added products for automotive and our services
Knauf offers individually designed post processes like flaming, where the heat from burning gas activates the adhesive properties of plastic parts. This process prepares the part for further processing like insertion of double-sided tape or printing.
Safe transportation packaging
Finally, Knauf packs the product in the packaging of the customer's choice: boxes, containers, packs, blisters, clamshells – you name it we have it.
As you can see, Knauf does not leave its clients on their own. At every step, we are there to help our customers by providing a comprehensive approach. We can easily turn what seems to be a complicated process at first into successful cooperation that yields great results. Added value is what makes the difference. The support and guidance we provide relieve our clients of unnecessary stress, saving their valuable time and effort. Our innovative techniques have always been created as answers to clients' needs. All you have to do is tell us about your requirements, and we will take care of the rest.