Trunk capacity is one of the most important criteria when buying a car. The benefits of a spacious load compartment are especially apparent on holiday. We tell you which trunk space solutions work best for you.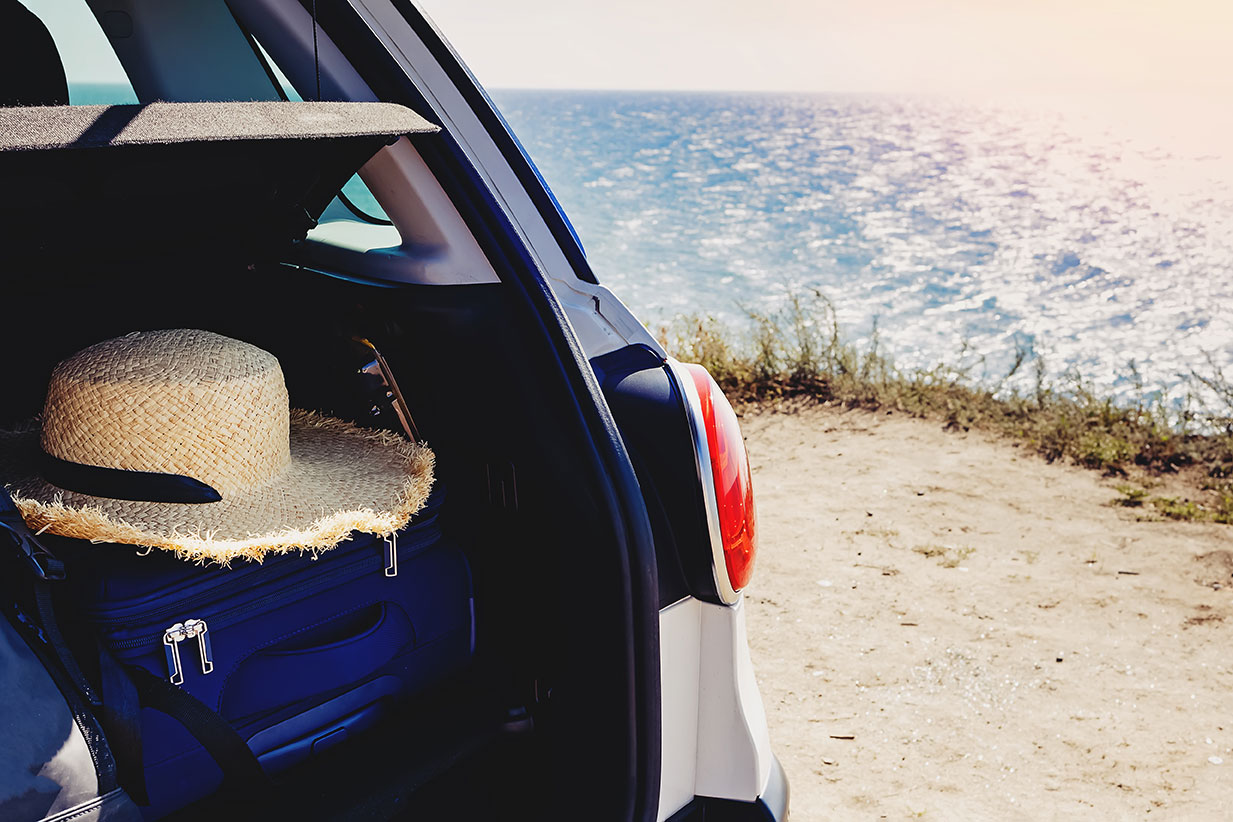 Optimum trunk capacity depends on individual needs. The number of people travelling in the car and the type of luggage most often carried are of major importance. Generally the size of a trunk depends on the class of car and its dimensions. A small city car can hold 200-300 litres, enough for a single person who wants to carry a suitcase or shopping. When buying a C-class model, you can count on more space, i.e. from 500 litres upwards. This parameter is the minimum necessary for a family of 4-5 people going on vacation. It is worth remembering, however, that not every such family car can accommodate a baby stroller.
This is where some SUV models can come to the rescue, with trunk space of up to 800 litres. In addition to luggage, such trunks can also hold a microwave oven or a folding tent, for example. However, manufacturer's specifications are not always consistent with the effective space in which baggage can be placed. What's more, capacity is not everything. It is also important to fit the load compartment with all the accessories you need to safely stow your belongings.
Trunk capacity – comparing factory figures with real world applications.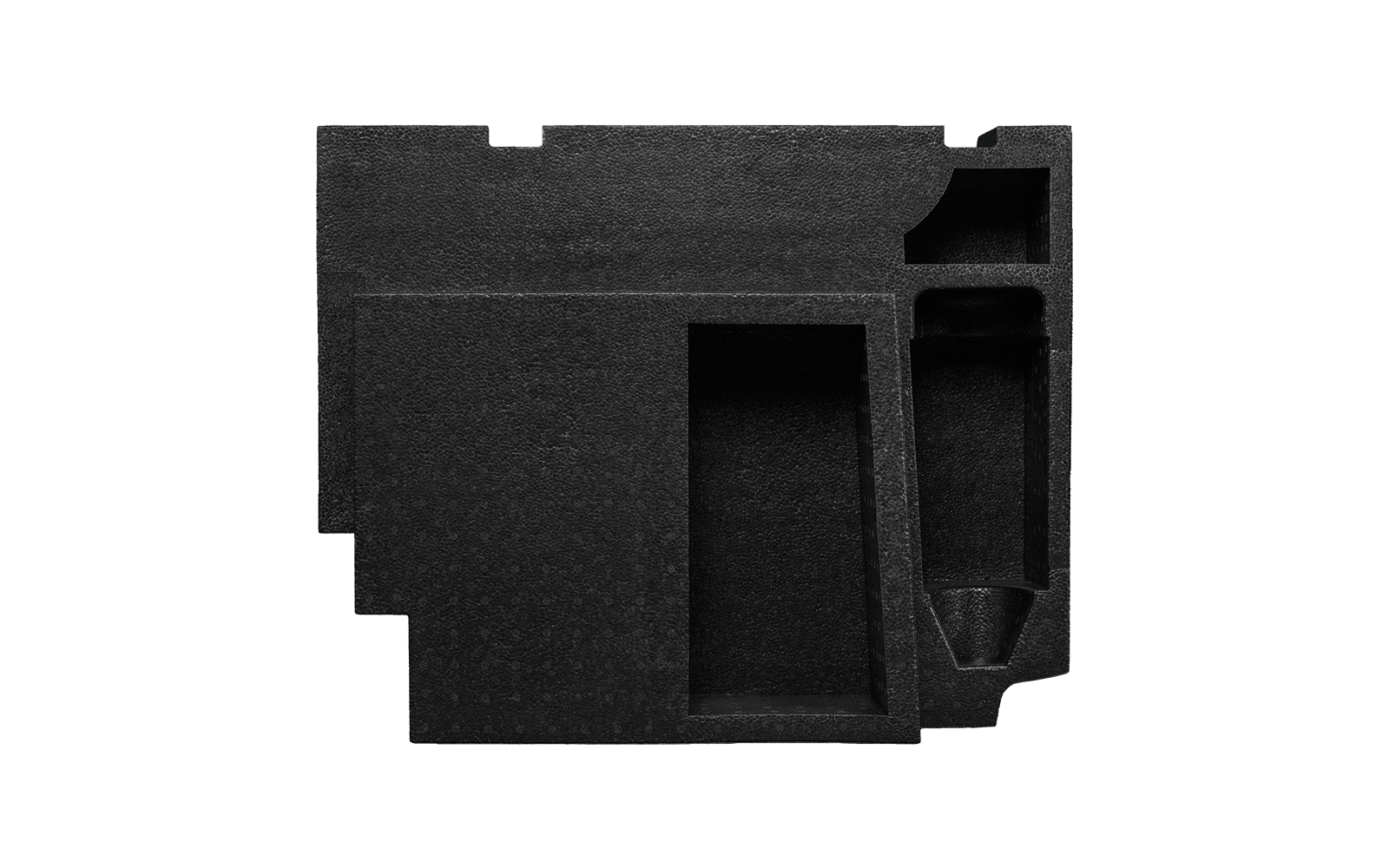 It is important to know that the actual capacity of a car trunk can often differ from the manufacturer's official figures. Tests carried out by journalists from the German magazine Auto Bild in cooperation with experts from the international certification organisation TÜV Süd showed that none of the trunks in 20 tested cars had the declared capacity. The differences ranged from several to even hundreds of litres. These discrepancies were mainly due to the measurement method. The aforementioned test was conducted in accordance with the guidelines of the ISO 3832 certificate and the DIN 70020-1 standard. It consists of placing small boxes with a capacity of up to 1 litre in the actual trunk space up to the height of the load cover. Manufacturers, however, sometimes use other methods, using, for example, small balls of polystyrene foam. In addition, the volume of a trunk also includes space for the spare wheel, the audio system and additional storage compartments. The space available when the rear seats are folded down can be slightly larger than when the seats are used by passengers, which plays a role in determining how large the trunk compartment really is.
What to take on vacation – safety rules
Regardless of the actual capacity of your car trunk, there are basic rules to follow when packing luggage in your car. First of all, the weight of the vehicle and its load must not exceed an important parameter specified by the manufacturer, namely the maximum permissible gross vehicle weight (DCM). An overloaded car not only burns more fuel, but also has a longer braking distance and may lose its manoeuvrability on bends, which compromises driving safety. For this reason, attention should be paid not only to weight, but also to the even distribution and proper securing of luggage. Any movement of especially heavy packages can endanger the safety of the passengers, e.g. in the event of a collision. Another aspect is the correct adjustment of the lights before driving. Incorrectly adjusted lights may dazzle other drivers. In most modern cars, the adjustment of the angle of incidence of light is automatic; however before driving it is worth checking at a diagnostic station the correct operation of this function as well as other important parameters.
Read also: Europeans are choosing cars with a practical trunk
Size of a trunk is not everything
Besides how much you can load into the trunk, it is also important how comfortable and practical the trunk space is. This is often determined by details such as a flat trunk floor, its appropriate profiling or practical storage compartments and accessories such as organisers. Properly selected will increase safety and convenience not only for packing, but also for travelling. Nowadays, a modern material such as foamed polypropylene (EPP), processed at Knauf Industries, is increasingly used for load compartment components, as it provides more planning options.Trunk mats, as well as storage compartments and multifunctional utensils manufactured from foamed polypropylene (EPP) can be used to reduce the vehicle's kerb weight and organise the trunk space in a more efficient way, thus increasing its load capacity. The material also has excellent shock-absorbing, damping and heat-insulating properties, which means that noises coming from the trunk are less audible and the luggage, furniture, appliances and shopping are better protected. It is worth remembering that a car manufactured with lightweight components is more economical in use, and reduced fuel consumption is of significant importance, especially during long trips.