The automotive industry is one of the most dynamically changing industries in the world. If you want to operate in this sector, you've got to be ready to quickly implement the latest solutions. With the support of suitable subcontractors, you will be prepared for a fair fight over customers.
Industry 4.0 – definition and manufacturing application
It is difficult to give a clear definition of what Industry 4.0 is. It is more than just another revolution in the production of goods. The main pillar of the Fourth Industrial Revolution is the network and the Internet. The fact that we can integrate many different areas—people, machines, and computer systems—significantly improves how modern production functions. Industry 4.0 is the latest development in the production of goods. However, its evolution has taken several hundred years.
The First Industrial Revolution was based on steam engines—large mechanical machines enabled the prosperity of manufacturers in those years. Later, during the Second Industrial Revolution, the first production lines were created, which connected people and machines. The Third Revolution featured digitalization, automation, and a significant improvement in production efficiency. The automotive sector actively made use of the solutions of the Second and Third Industrial Revolutions, while contributing to their development.
It is no different in Industry 4.0. 3D printing, machine learning, artificial intelligence, and a new quality of data transfer and projects—all these components are elements of today's production process and, at the same time, the foundation of the most successful industry in history. Together with reliable partners from around the world, they make production so much more efficient and effective.
Digital twins and Industry 4.0 – the implementation of Industry 4.0 into the automotive sector is essential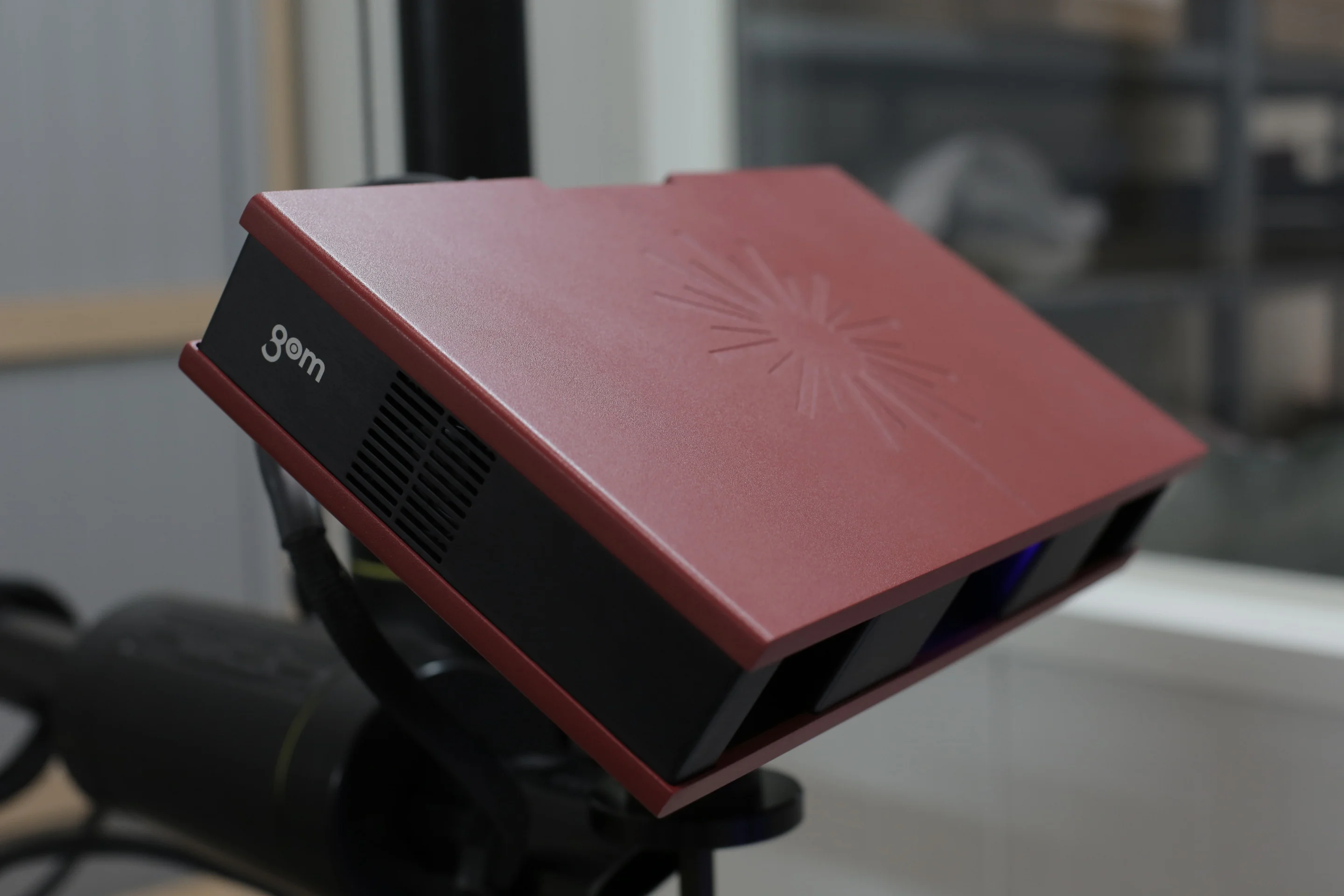 There are many examples of using Industry 4.0 in modern factories. These include digital twins, which is a real revolution in supply chain improvement solutions. Let us take a closer look at this technology using our brand as an example. Digital twins is a direct result of the development in 3D imaging and scanning of models in the physical world. This term refers to virtual models of parts or other objects displayed together with information on how they react to various variable factors. Precise measurements are key in the automotive sector. This makes it possible to ensure the quality of components and their compatibility with design data on an ongoing basis. However, such solutions are not easy to implement.
Industry 4.0 in automotive production requires expensive, professional equipment. In our measurement laboratory, we use a 3D scanner, which has been approved by PTB (the Federal Institute of Meteorology) and NIST (the National Institute of Standards and Technology). In comparative tests, our solution obtained category 1, which means that the product is as compatible as possible with the design, any corrections can be made quickly, and all components will be faithfully reproduced. The benefits of Industry 4.0 in the automotive industry allow for a significant improvement in production quality, so the supply chain can not be endangered by a component subcontractor.
How does Industry 4.0 support the automotive industry?
Industry 4.0 is very important in the automotive industry. Advantage over competitors is ensured by effectively exchanging information. The data that can be obtained from digital twins, for example, results in success and improved sales. Digitalization should be thought of as a tool to improve communication and internal infrastructure. In Industry 4.0, the supply chain includes features that guarantee that our idea will make it into the hands of satisfied customers as a finished product. This includes resources and materials transformed into components and finally assembled into excellent goods. The supply chain also depends on everybody's willingness to reach for marketing solutions, improving distribution and connecting individual channels into one resilient system.
The main challenge for the supply chain in the Fourth Industrial Revolution is its complexity. However, Smart Industry 4.0 makes it possible to simplify and improve communication solutions. Most important of all are trusted partners, who have the appropriate resources to improve contact with us. The same is true for our company. It is worth noting that for full success, not only are advanced equipment and high-end solutions needed, but also appropriate resources and collaborators within the supply chain.
Now, after the lockout period, our customers are back in business. We want to be in touch with them to help them take up challenges and gain new business opportunities. We are ready to take over some molds from failing contractors and immediately support all our customers with foams and injection molding parts.
Contact us for more details about cooperation in automotive sector.