In 2020, Volkswagen's factory in Poznań will roll out the brand new, fifth generation of the well-known utility car – the Caddy. As a supplier of injection molded plastic parts, we will take part in the next stage of development of these small delivery vans, which are valued for their reliability.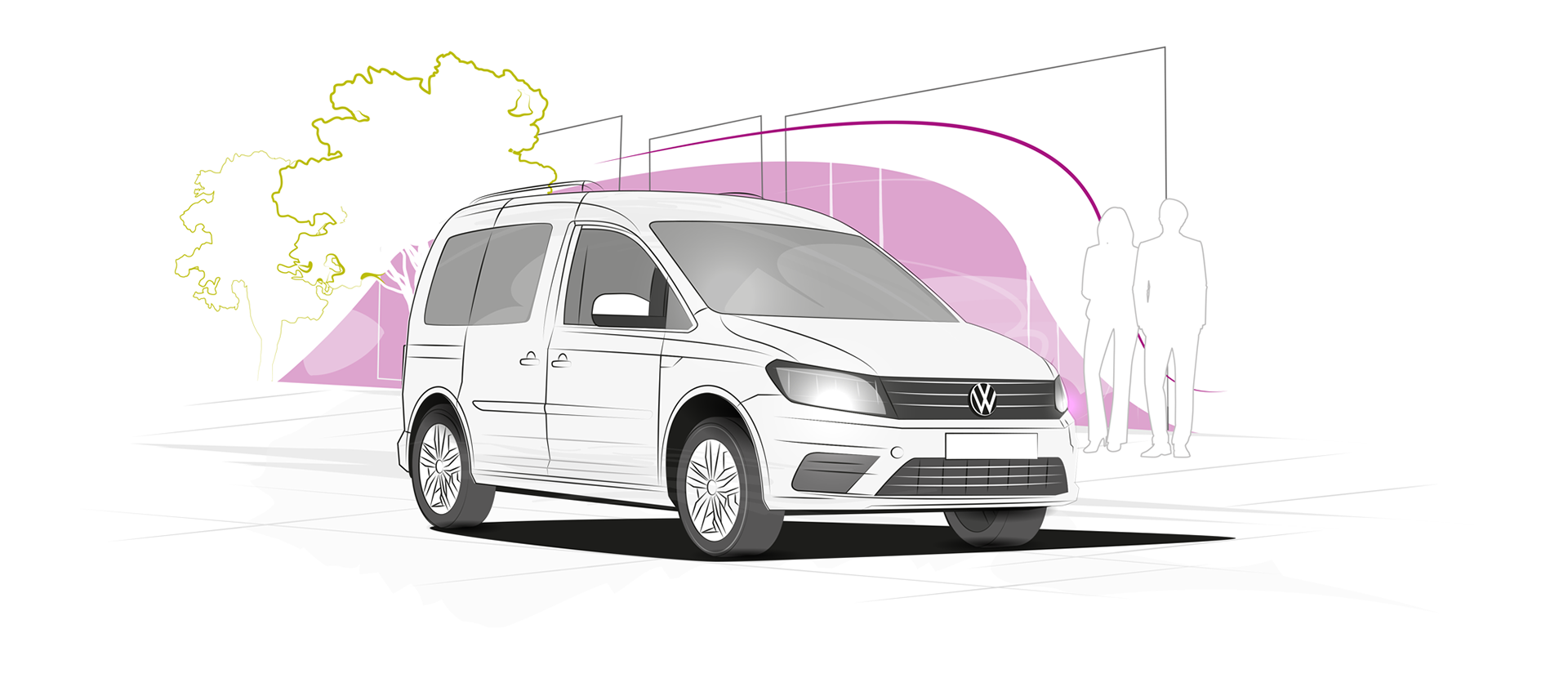 The history of Volkswagen Caddy manufacturing in Poland reaches back to 2003, when its first model was created at the factory in Antoninek. Although this car's design was already modernized in 2014, transforming into the VW Caddy 4, the manufacturer is preparing to launch production of a completely new vehicle. At the start of this year, a new logistics hall was built at the factory in Poznań, and new robots were installed. As Volkswagen has announced, the factory is ultimately to be enlarged by approx. 60 thousand square meters of new warehouse and production space. That is also where the first version of the VW Caddy with an alternative drive is to be manufactured. The injection molds that will serve for serial production of polypropylene and polystyrene parts for the VW Caddy are planned for creation at the end of this year.
VW Caddy – new parts, new quality
The latest, fifth generation of the flagship delivery van will get a bigger grille, an appealing, stylized bumper, and more rectangular rear lights. The basic version of the audio-navigation system is to be equipped with a five-inch navigation screen, digital display and driving speed control. New, more powerful 1.4 TSI turbo gasoline engines will also be applied in the new version. The announcement of the new version of the VW Caddy, with an alternative drive, intrigued the automotive market. Until now, it has only been available with a fossil fuel or natural gas engine. The transition to an alternative drive is not only a step in the direction of "green trends" but also greater driving economy. But whether it will be a fully electrical car will be decided only after the official presentations in 2020 or 2021, but one thing is for sure – the new-generation VW Caddy will be even more reliable, environment-friendly and economical than its predecessors. Its more prestigious character can be seen in its interior, which will be made using improved-quality, solidly joined plastic parts.
Injection of plastics the future of the automotive industry?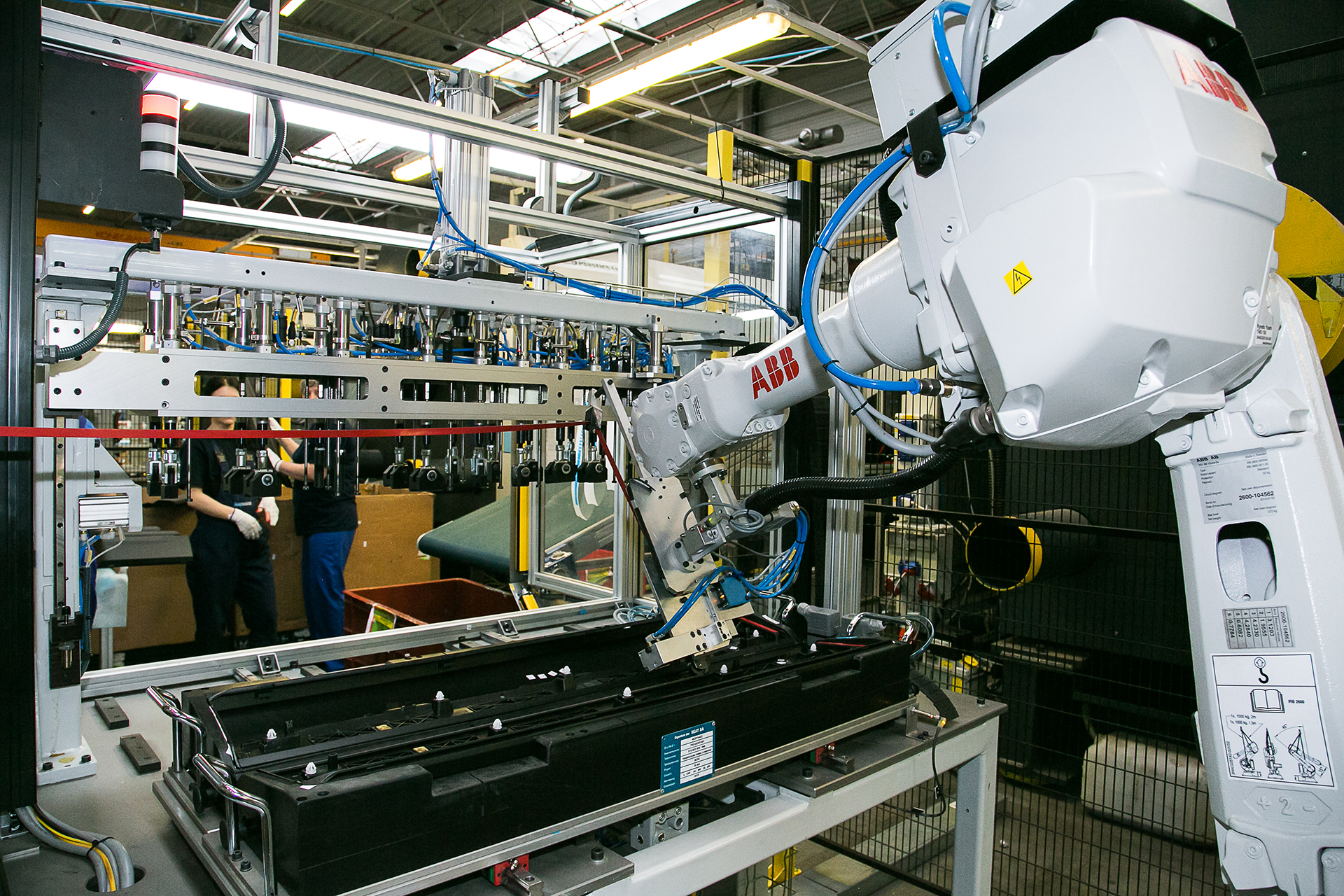 Processing of plastics in injection molding technology makes it possible to manufacture car parts with complicated shapes and thin walls. For example, polypropylene becomes soft and ductile under the influence of temperature and hardens after cooling, assuming the final shape it is given by precisely shaped injection molds. At the same time, it has excellent chemical resistance, high break strength and low density, which also means it is lightweight. This last quality predicated the still-growing demand of the automotive industry for parts manufactured by injection of thermoplastics. Increasing the share of light, plastic parts in vehicle design reduces its weight, which translates to lower fuel consumption. One designing rule is that making a car 100 kg "leaner" corresponds to savings of 1 liter of fuel per 100 km.
Polypropylene – a popular raw material for injection molding of plastics
Polypropylene is currently one of the most commonly applied types of plastics in cars worldwide, and 30% of this material's applications involve injection molding. Bumpers and reflector housings are usually manufactured using this method. The long list of this plastic's applications in car designs also includes parts that are less visible, though important for the proper functioning and attractive design of the car, such as covers, fastening elements, brackets, battery boxes, cable guards and practical gloveboxes. Thanks to polypropylene's properties, injection molded products are characterized by high rigidity and gloss, which decides their role in the creation of more attractive designs for car parts.
Injection molds from Knauf Industries Wrocław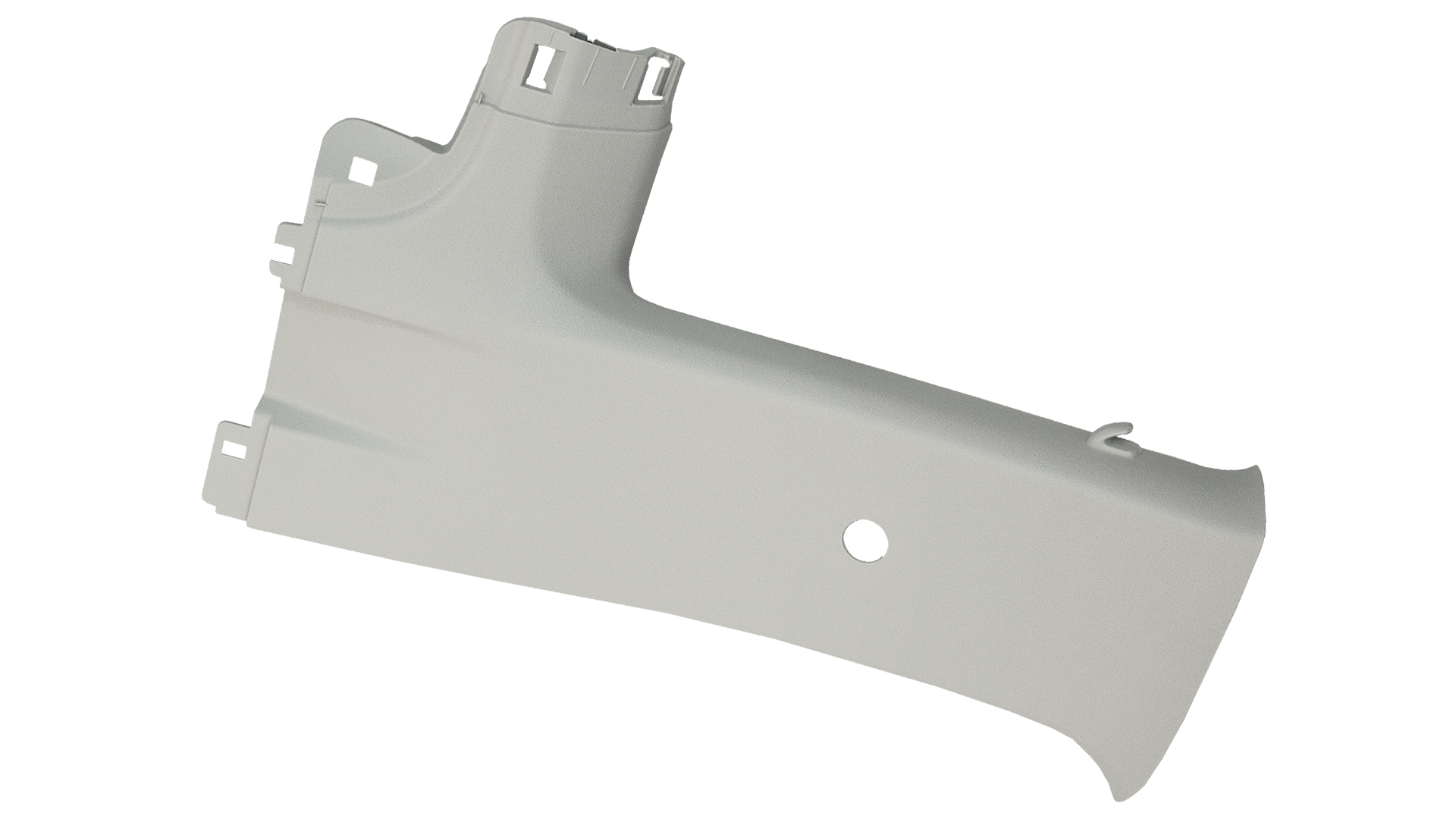 Based on a design provided by the client, we are able to design injection molds of a technical part or aesthetic element, for both interiors and exteriors of vehicles. Thanks to our rich engineering experience, we provide technical support for both original equipment manufacturers (OEM) and direct suppliers (Tier1). Plastics injection molding and expanded polystyrene molding services are performed at the Knauf Industries Wrocław production plant, which has a surface area of 16 000 m2, not just for the automotive industry but also for the household appliances, electronics and HVAC industries. Our interdisciplinary approach to the issue of designing injection molds for plastics and modern machine park allow us to creatively develop tools, prototypes, and make the necessary optimizations. Our engagement and professionalism in managing projects have made the Wrocław plant a leading supplier of parts for flagship series of both passenger and utility vehicles – and now also for the fifth generation of the Volkswagen Caddy.