We already know what the latest model of the BMW 8 series sports car will look like. During our visit at the Dingolfing factory, we witnessed cubing tests in which our injection-molded parts were approved for production of this luxury vehicle.
The plant in the Bavarian town of Dingolfing was built in the 50s, and in 1967, it became part of BMW, known as Bayerische Motoren Werke today. It is currently the largest German production plant of the global automotive company and one of the largest in the world. Every day, about 1600 cars are manufactured at this factory of the global leader in automotive industry, and BMW 3, 4, 5, 6, 7 and 8 series models leave its assembly lines. During our visit to Dingolfing, we took part in official, successful tests of plastic injection parts manufactured at the Knauf Industries Wrocław factory, conducted on the latest models of the 8 series, which is coming back onto the market after years of absence.
A classic car in the automotive industry
The cult BMW 8 was produced in 1989-1999, and in its time, it was an icon of the automotive industry. The new model skillfully melds a sports car design with modern, sophisticated elegance. Above all, the refreshed 8 series is luxurious, sleek and fast, thanks to, among other things, the application of a V8 engine with 530 HP, reaching 100 km/h in just 3.9 seconds. The body, manufactured in three versions, is a light construction made of aluminum, magnesium and carbon. Its low center of gravity, wide axle base and elongated shape endow the car with the right traction, but its final design, placing it in the luxury segment, largely consists of details like its expressive car air grille, elongated headlights and the subtle, sports line of the bodywork.
Global automotive industry news & car components from Wroclaw
Plastic components that will be used in all three versions of the BMW 8 body will be manufactured at the Knauf factory in Wrocław. The plastic injection-molded samples we provided passed cubing tests and were accepted by BMW's representatives without any changes.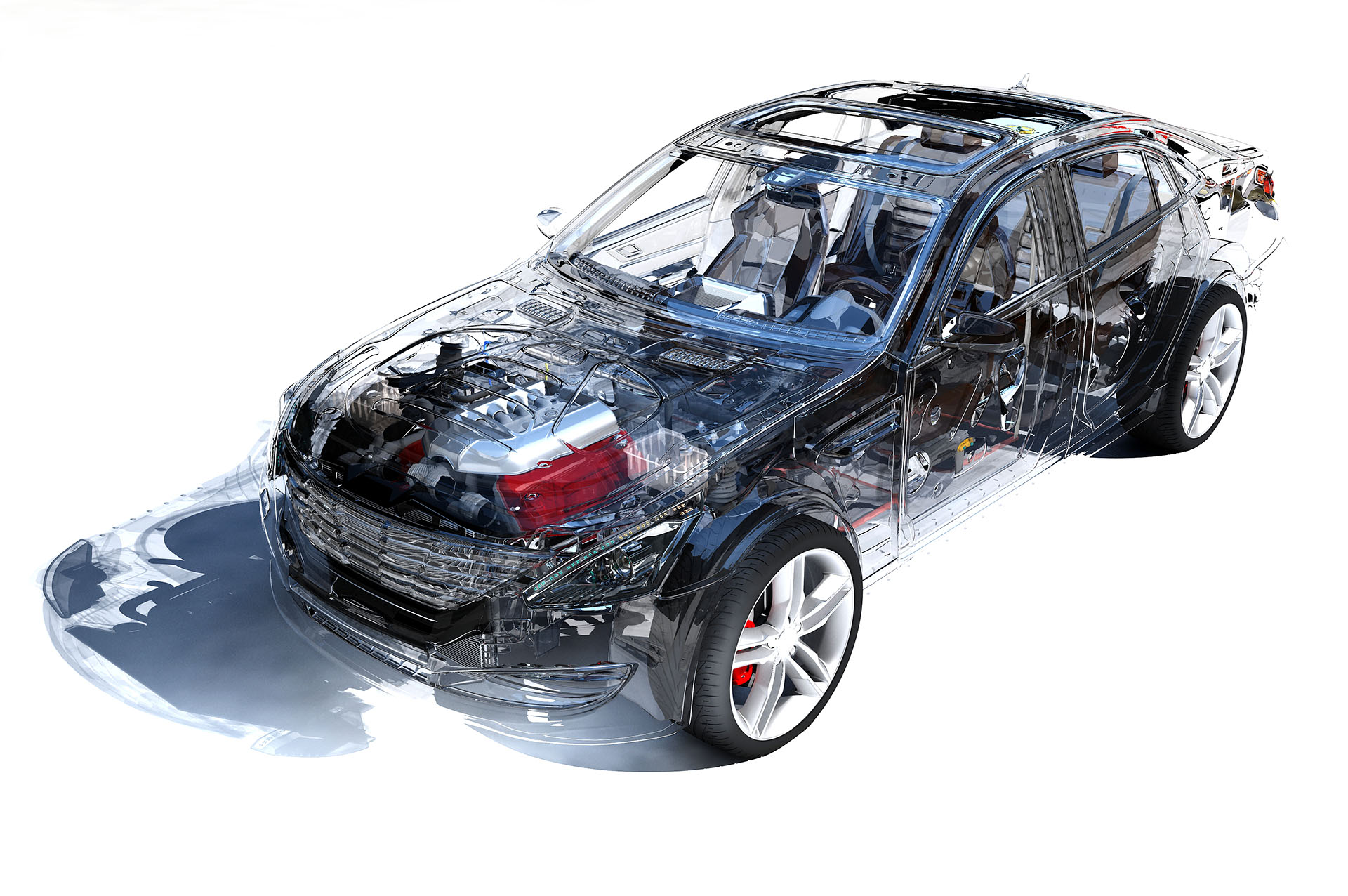 Automotive manufacturing: What does cubing of car parts look like?
Before car parts are approved for use in serial production, they must first pass cubing, which is usually done in the design development phase and pre-serial production in the presence of key BMW representatives. Cubing is an official assembly trial done at the BMW laboratory on a specially prepared, aluminum model of the car. Two aspects are checked during the test: the method of fastening automotive components, as well as the visual aspect. Attention is mainly paid to whether car parts are appropriately fitted and whether potential gaps exist between individual elements. All car components are then measured in detail by means of precision measuring instruments. The measurement process is repeated, this time, on elements fastened to the 3D model.
Injection molded parts from Knauf Industries ready for production!
Components from the Knauf Industries factory in Wrocław were subjected to cubing on three models. Two of them are still waiting for their official market premiere . All parameters of a component are also checked for compliance with the delivered documentation. Meticulous tests showed that our injection-molded plastic components do not require any improvements and are ready for serial production in the same form in which they were delivered to the BMW laboratory.
Injection molding – the perfect solution for the automotive industry
Pressure injection molding of plastics is the perfect solution for production of a wide range of car parts, both exterior and interior. At Knauf Industries, we use this technique to manufacture diverse types of plastic injection car parts, including:
mudguards,
grilles,
rearview mirror housings,
bumpers,
fastening brackets,
door panels,
door and window pillars,
dashboards,
floor rails,
roof panels.
Based on technical documentation, we are able to design and optimize any exterior or interior component. At clients' request, we carry out very precise modifications of injection molds to adjust them perfectly to individual requirements. In addition, we specialize in two-component injection molding (2K).
How do we operate in the automotive industry?
Thanks to 20 years of our presence on the automotive market in Poland and abroad, we have broad experience in injection molding at our disposal, and we collaborate closely with manufacturers of original plastic injection parts and their direct suppliers, so we know how to react to their changing requirements. Car components from Knauf Industries can be found in many high-class vehicles around the world, not just BMW. The biggest global companies in automotive industry have placed their trust in us, which we owe not only to our rich know-how and care for quality standards but also to our individual approach. How do we approach the issue of collaboration? For us, it begins at the concept stage. We take an active part in the process of designing components, which allows us to prevent potential errors. Today, high-quality plastic car components are the flagship product of Knauf Industries. We are happy in the knowledge that they will now also ensure the safety and comfort of users of the latest 8 series cars from BMW's "stables".